Retailers are testing out reservation-like appointments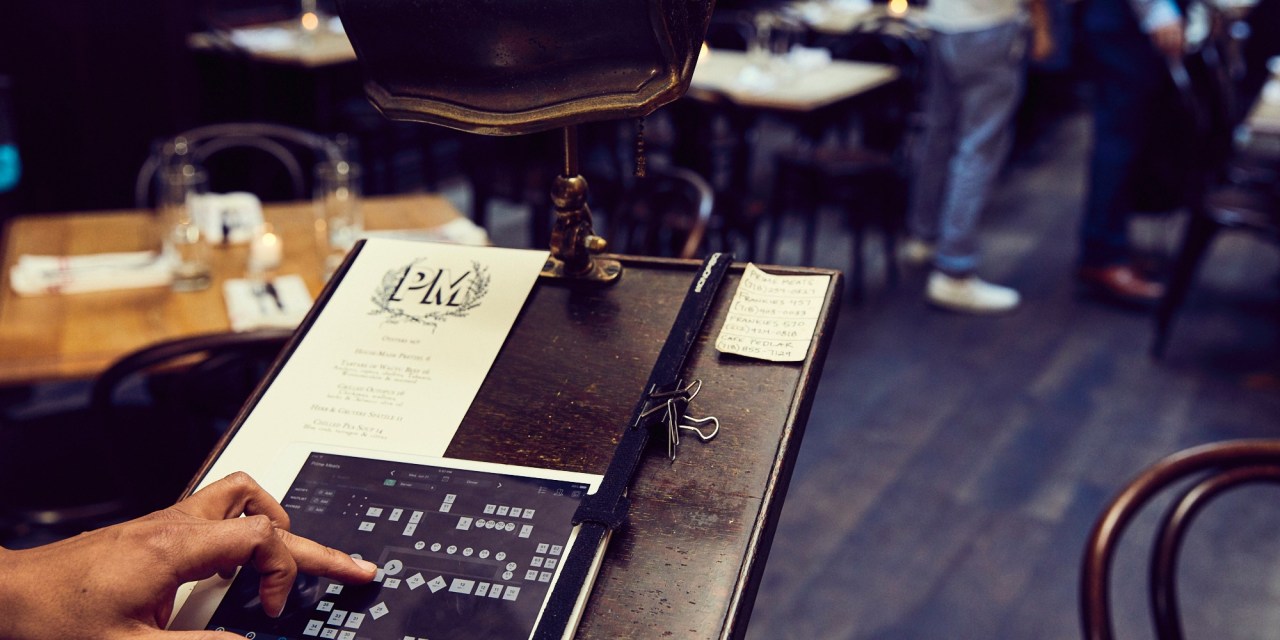 This story is part of Modern Retail's week-long editorial series looking at how brands and retailers are approaching store reopenings. The first installment inquired into what physical store reopenings would look like and the second focused on the future of experiential retail.
As restaurants remain closed, other businesses are testing out reservation-like appointments.
This month dining booking apps like Resy, OpenTable and Tock began to extend their appointment-making services to retailers as they prepare to reopen. With dine-in options still mostly restricted in hard hit regions, many restaurants are still relying on pickup or delivery for revenue. Therefore, booking platforms have been encouraging retailers, such as markets and grocery stores, to sign to help ease traffic and encourage customer visits. 
While reservations don't quite lend themselves to all businesses, some retailers are finding them useful as they navigate partial reopenings and enforcing social distance policies. Others, however, have tested out reservations and found them not terribly helpful. As more cities open up, retailers may try to adopt these types of appointments as a way to mitigate overcrowding. But, as some companies report, reservation-like appoints are not a one size fits all solution. 
Still, the reservation platforms are trying to onboard any new customers they can. OpenTable, for example, extended its "Open Door" program pricing — which waived fees and discounted pricing — to shops. The company said that over 100 new retail locations are now using its reservation platform across several metro areas, including Washington D.C., San Francisco Bay Area and Los Angeles, among others. 
One of these partners is grocery chain DeCicco & Sons. According to the company's events and cuisine planner, Brittany Arocho, appointment booking has helped "save customers a lot of time and uncertainty, making shopping more efficient during the current crisis."
She said the grocery store plans to utilize OpenTable "for as long as it's helpful" in improving the shopping experience. In managing the backend, the chain has made adjustments to the amount of available OpenTable reservations per hour and per store, said Arocho. This helps spread out customer visits evenly throughout the day, which has "resulted in a lower wait time for everyone."
Meanwhile FreshFarm, which operates a number of D.C. area's farmers markets, has seen booking help ease congestion at its busy outdoor location, according to director of communications and outreach Molly Scalise.
As an essential business, the organization's markets have remained open throughout the pandemic, with staff implementing safety measures early on — including hand washing stations and curbside pickup. With warmer weather on the horizon and increasingly long lines, the company became concerned about overcrowding. 
"The lines were wrapping around five city blocks," said Scalise, and while the staff was able to manually limit the number of visitors, "we knew it was not sustainable, especially once the peak summer season arrives." By May, FreshFarm partnered with OpenTable's reservation tools to help monitor traffic. Since then, slots have been consistently filling up at about half capacity, said Scalise, as a result of organic promotion through FreshFarm's social channels.
While reservations have been helpful in mitigating crowding, they also require more upkeep. For example, while there are typically two market managers on premise to handle customer support during operation days, there is now a staff of 10 to 12 workers at one D.C. location to help check people in and direct traffic flow. "We're already getting up against our threshold, and are still at a fraction of our summer peak traffic, Scalise explained, which could result in added operating hours and increased reservation slots to fulfill demand. 
These types of appointments certainly aren't a panacea. "It's a nice feature," but reserving is logistically "not quite" the right fit for a bakery, said Suzanne Roberts, general manager of San Francisco's Tartine Manufactory, which gave appointments a test drive. She went on to say that the store "had a few reservations at the beginning," but it didn't gain much traction with customers after the initial rollout.
One problem is the very nature of Tartine's business. Bakeries typically aim to sell through each day's items by the end of a shift. "People who make a reservation later in the day come in and are upset that they took the time to make one, only to find there isn't that much to shop for," Roberts explained. On the other hand, when guests walk into an empty store, she said, they likely mutter to themselves "it looks like I didn't even need one!" 
Other stores, like the Woodman's grocery chain, initially tried out reservation platforms, "as a precautionary measure," according to a company spokesperson, but have since abandoned reservation plans. Similarly, Los Angeles' Gwen Butcher Shop was another market to adopt OpenTable, but confirmed it decided to not continue the partnership.
Even with waning customer interest, retailers using reservation platforms may help project a safer atmosphere and streamlining shifts. While it's not worthwhile at the moment, "it also doesn't hurt us to have it," said Tartine's Roberts, especially if the bakery's dining room reopens. "It could definitely be a useful incentive for guests."