How retailers are rethinking children's apparel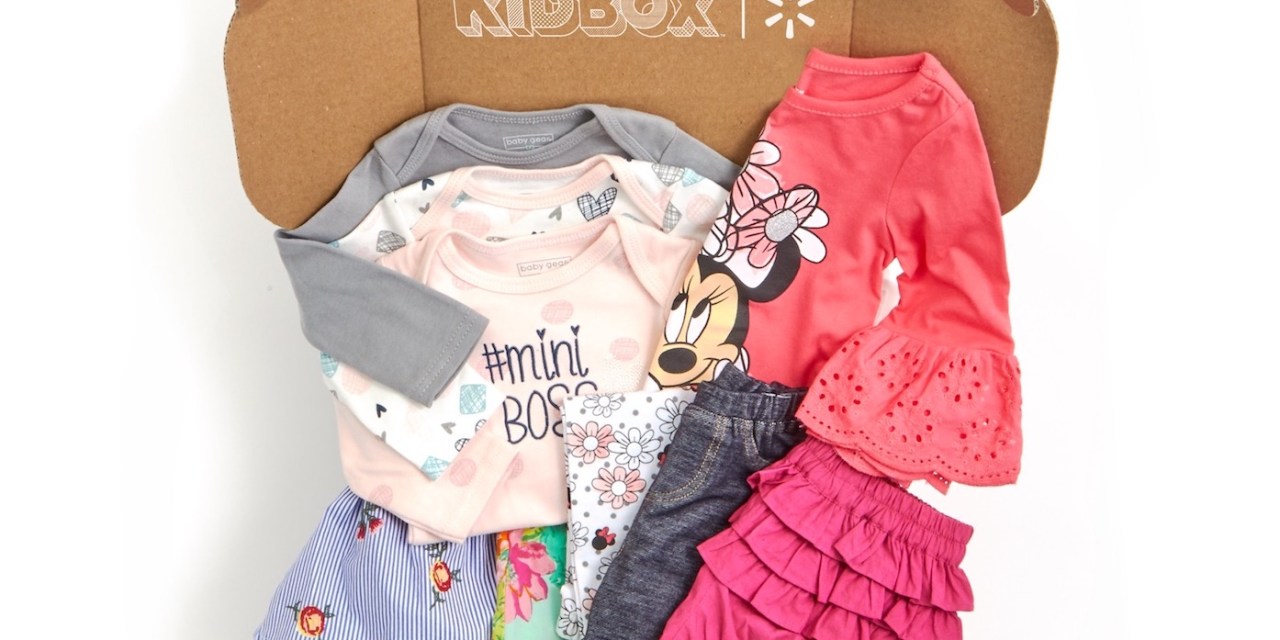 Today's mass retailers are hoping to drive growth in the children's clothing category by experimenting with a variety of purchasing models and pushing more premium brands.
Walmart is the latest to rethink its kids' clothing category. On Tuesday, the company announced that it's partnering with Kidbox, a children's clothing subscription founded in 2016. The Kidbox subscription offered through Walmart will allow parents to receive a box of four to five garments for $48. Additionally, Walmart announced that it will be broadening its assortment of premium kids' brands and will now include offerings from brands like Betsey Johnson and Levi's.
Kids' clothes have always presented a problem: Parents have to replenish them regularly, meaning they're likely not going to invest much when purchasing them. But new models, like subscriptions and rentals, have opened up opportunities for retailers to try to drive more sales. That's created competition among retailers to figure out how to position their children's clothing lines as the easiest to shop from, while marketing them as better finds by partnering with name-brand designers.
According to Mintel, sales of children's clothing are expected to reach $39.8 billion at the end of 2019, at a growth rate of 2% per year. But the bankruptcies of chains like Gymboree and Toys R' Us have opened up space for more entrants in the market.
"Retailers are looking for modern forms of convenience to match the modern-day shopping experience," said Diana Smith, a research analyst with Mintel. "Parents want to shop where they can shop for themselves and others."
Walmart's biggest competitors, Target and Amazon, have also emphasized style and trendiness in refreshes of their children's clothing lines this year. Target announced that it would expand its kids' clothing line, Art Class, to add items for babies and toddlers. Target has positioned that line as more "on trend," compared to its other children's clothing line, Cat & Jack, which it markets as more basic and inclusive.
Amazon, meanwhile, launched a line with J.Crew's kids' brand, CrewCuts, in March as part of its push into exclusive brands. According to Ayako Homma, fashion and luxury consultant at Euromonitor International, today's parents place a higher emphasis on having clothes that are "trend-driven."
"New parents have more disposable income than past generations and increasingly look towards social media and the internet for fashion inspiration for themselves and their children," Homma said in an email.
Meanwhile, many of the newer retailers that have entered into the children's clothing market, like Rockets of Awesome and Stitch Fix, have tried to find success through subscription models or recurring services. At face value, it seems like a fit for an item that needs to be replenished quickly. But if parents find it too difficult to cancel an order for that month or return an item, it can lead to member churn. Subscription services also take a lot of logistical coordination to pull off and can quickly cost the retailer a lot of money if subscribers decide to return items at a frequent cadence. Earlier this year, Gap quietly ended a children's subscription clothing box it had launched in 2017.
Kidbox CEO Miki Berardelli said Kidbox is in the process of addressing flexibility by giving subscribers a bigger window to choose when they want to receive one of their boxes, which arrive up to six times a year, and making it more accessible, by partnering with Walmart.
"What we've learned is the timing of our seasonal launch doesn't line up to the preferred timing of each of our customers," Berardelli said.
Parents who aren't interested in subscription boxes may favor clothing rentals instead. Rent the Runway launched kids' clothing earlier this month and is betting on rentals to help it gain a greater foothold in the children's market, with a focus on stocking its collection with premium brands like Stella McCartney's kids' line that parents will want to get for a special occasion.
Undercutting this push into children's space is a big gap in the brick-and-mortar space that's been left by Gymboree and Toys' R' Us shuttering. That leaves a chance for retailers to grab a greater share of business in the kids market by pioneering new models of experiential retail that make them the go-to place for when parents need to bring their kids to a physical store, according to Smith.
"Thirty-six percent of parents specifically see that [back-to-school] period as a time to bond for their children," Smith said. "So there's opportunities for retailers to think about how to enable or enhance that shopping experience [perhaps by] creating cross promotions." 
—
Sign up for the Modern Retail Briefing to get retail news, analysis and insight delivered to your inbox every morning.