Q&A
// June 26, 2019 ■ 5 min read
Ro's vp of growth Will Flaherty: 'There's no silver bullet for attribution'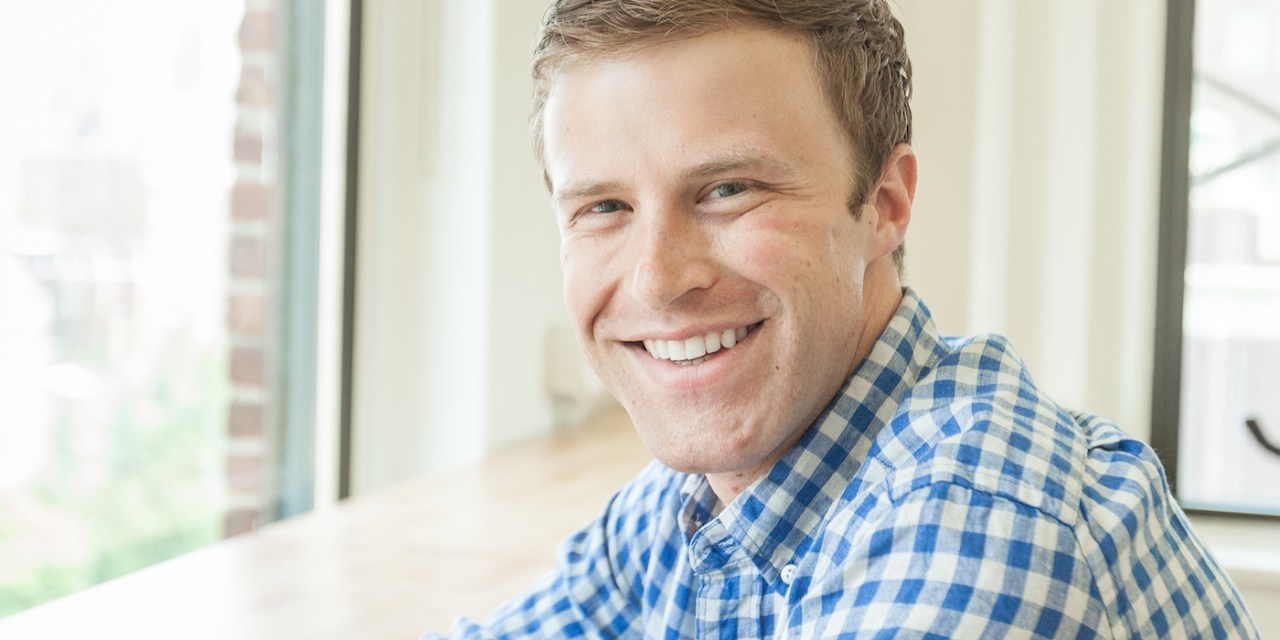 As Ro, the parent company of telemedicine brands Roman, Rory and Zero, works to diversify its marketing mix, the company is looking for new partners that its target audience already trusts.
That includes TV spots, billboards and a partnership with Major League Baseball. Earlier this month, Roman, its men's brand which sells generic hair loss and erectile dysfunction medication over the internet, announced that it signed a multi-year deal with the MLB to sponsor its television and digital media coverage around Father's Day. It's the first partnership that Roman has done with a sporting league.
Ro's vice president of growth Will Flaherty said that Facebook and Google are still important advertising channels for Ro, as they are go-to places for potential customers who are searching for health-related information. But, the company has found that it's especially important for Ro, Rory and Zero customers to see ads in other places to know that the brand's legitimate. In addition to the MLB sponsorship, Ro also started running TV ads for the first time last year.
Ro's not alone in investing in television — a recent report from the Video Advertising Bureau studied 125 DTC brands surveyed and found that they spent 60% spent more on television ads in 2018 than they did in 2017.
"There's a lot more that we need to overcome as a healthcare business to convince someone to try our service and trust our service than if we were selling a T-shirt or a razor," Flaherty said. "Advertising on channels like television and out of home that give us a little more fuel to bridge that trust gap more quickly." 
Flaherty declined to say which channel makes up the most of its marketing budget, but that no one channel accounts for more than 50% of its marketing budget.
Flaherty spoke with Modern Retail about how the company measures the effectiveness of ads across channels, as well as how the marketing landscape has changed for DTC brands. Answers have been edited for clarity and length.
How effective have new, harder-to-measure channels like TV and billboards been for Ro?
The thing we've seen as we expanded our mix is tremendous crossover effects. As one example we ran a campaign in the Boston market, an out-of-home campaign last fall. We also happened to do quite a bit of advertising around the baseball playoffs that October [when] the Boston Red Sox went all the way to the World Series. So we were running a pretty heavy media wave in the Boston market against our target audience. 
When we looked at the attribution picture for all our users we acquired in Boston during that time period, we compared both the granular click-based attribution data with data from a post-transaction survey where we asked people where they first heard about us. It unearthed a tremendous amount of overlap between channels. People who [according to] our click-based data came in through Google search or came in through Facebook and Instagram, in the survey cited some of these offline institutions where we ran ads. 
There's no single [method of] attribution. We basically have to take that approach as we measure these online channels, make sure we leverage as many different [measurements] as we can [and] triangulate them all together to make the most informed decision we can. 
Within the channels there are ways to optimize and tweak and make sure that we're putting those dollars at the right places, but at the macro level the truth is there's no silver bullet for attribution. 
How do you think the marketing landscape has changed for DTC brands over the past few years?
The DTC brands that are doing really well are the ones that have realized — particularly if you think of their digital ad mix — that their ads are in some way, shape or form content. A really beautiful product shot of a suitcase or home goods fits into one's Instagram feed as seamlessly as photos from a vacation or one's newly renovated apartment.
In that context, the creative is increasingly the difference maker if you think about broader trends on digital platforms. I think both in the Facebook ecosystem and the Google ecosystem this is the case. Marketers have less and less control over how they can target and create audiences and segment out different personas. The platforms are shifting to a model where it's more important to just utilize the automated bidding techniques. In that environment, creative is your one lever to drive performance. So with that in mind, I think the [brands] who are increasingly the winners are the ones who have been thoughtful around creative iteration, video production, etc. 
What challenges does an increased focus on creative raise?
In the digital ecosystem, you're seeing much more of an emergence of very scientific AB testing of creative assets, and feeding that into the design process. 
We're getting pretty close on our end — producing assets in-house and creating a second cut, third cut, fourth cut of assets that have baked into them the learnings from earlier testing. Closing that feedback loop and doing that well — it's a difficult process to do, it requires cross-functional coordination. You need sharp, talented designers that are not only gifted at what they do, but also have the ability to internalize and beta test. You need smart growth marketers to structure tests, and provide data that's clean for marketing team members as well as design members to process. 
—
Sign up for the Modern Retail Briefing to get retail news, analysis and insight delivered to your inbox every morning.