Since launching in-house delivery program, DTC furniture company Article now delivers half of its orders in under a week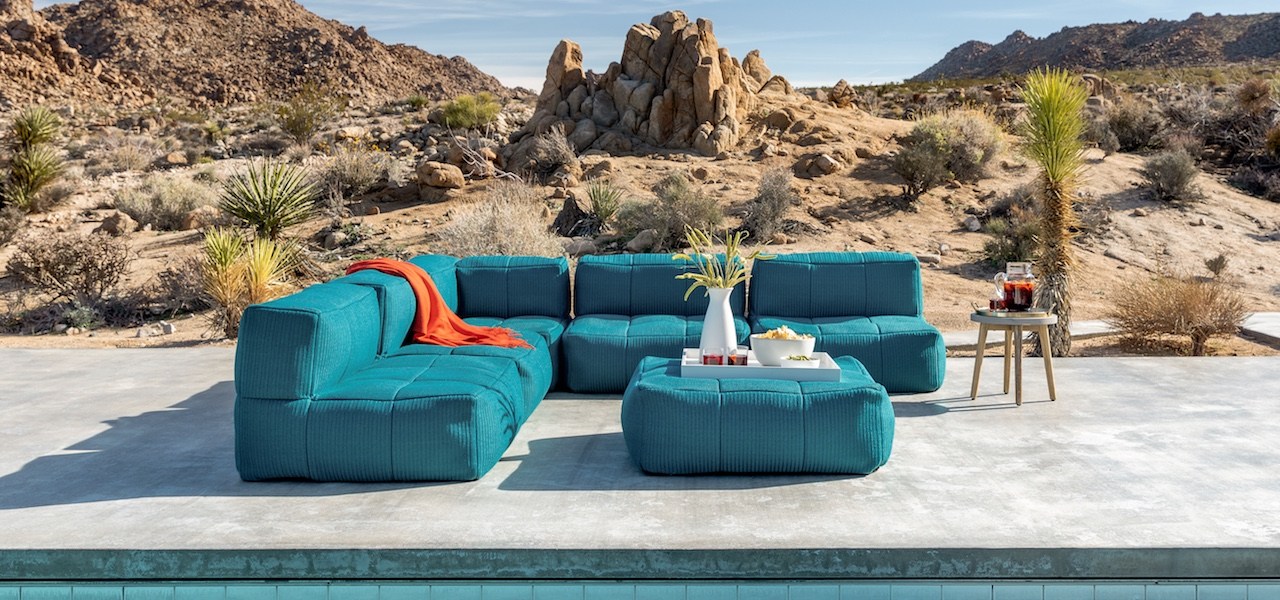 Last January, direct-to-consumer furniture brand Article took a step that's still relatively unusual for a startup: it launched an in-house last-mile delivery program.
As an online-only startup that has yet to open a single store, Article viewed building its own in-house delivery operation as a necessary customer service investment.
"We have two opportunities to create a remarkable experience for our customers: one is on the website, but the second is in that physical space, the real world when you deliver a sofa to a customer," Christian Chavez, vice president of supply chain for Article said.
One year after launching the program, Article Delivery Team (ADT), is now operational in roughly five cities: Vancouver, Los Angeles, New York, Seattle and Toronto. Roughly 40% of the company's delivery volume is fulfilled by ADT. The company brought in $100 million in revenue in 2017, but declined to say its current revenue or how its grown, only that it was profitable last year.
The biggest benefit of launching ADT is that it has allowed Article to reduce delivery times. The company is now able to deliver roughly half of its orders in under a week, compared to 30% in 2018. It's also been able to reduce delivery times during busy sales periods like Black Friday. Chavez said that over Black Friday and Cyber Monday in 2019, Article was able to increase the number of deliveries made within a week by 56% compared to the same period last year.
The biggest barrier to launching an in-house delivery operation for most startups is cost. Chavez declined to say how much Article spent building out ADT, but that in order to support the network, the company had to buy more than 25 delivery trucks, and has had to hire truck drivers as well as for related support roles, like dispatchers and customer service supervisors. In total, the ADT team has tripled since Article launched it a year ago.
But bringing delivery in house can make sense for some companies that deliver more expensive items that aren't frequently ordered, because their daily delivery volume will likely be lower than say, a CPG brand. Other startups that have launched their own in-house delivery operations include Wayfair, which launched Castlegate, its own warehouse and logistics network, and Peloton.
"When you are delivering furniture, that's $1,000, $2,000 or $5,000 worth [of goods]—it makes sense to provide that white glove service," said Andrew Lipsman, e-commerce analyst at eMarketer.
Additionally, the hope is that businesses that launch an in-house delivery system can improve customer retention and average order value, as customers that have a good delivery experience will be more likely to shop with them again. It's worth nothing though that in Wayfair's case, this thesis has not panned out yet. The company lost nearly $1 billion last year, and the percentage of sales that come from repeat customers has only ticked up a few percentage points in recent quarters.
In addition to shortening delivery times, Chavez said that customer satisfaction scores have improved in Vancouver in Seattle three months after the service launched their respectively. launching an in-house delivery team has made it easier for Article to answer customer questions on the spot about topics like alternate products and colors.
Chavez declined to say when Article will roll out ADT to other cities, saying only that it will be driven by customer demand. Article has also focused on increasing service levels in its existing cities. When ADT first launched, customers could only get their items deliverd Monday-Friday. Now, in most cities they can get items delivered seven days a week.
"I think this is something that will have to scale over the long term — you have to have a high enough volume of deliveries in order for this to make sense," said Lipsman. "It is probably never going to be something that is in every geography or every rural area."