How SmileDirectClub is building out a physical retail network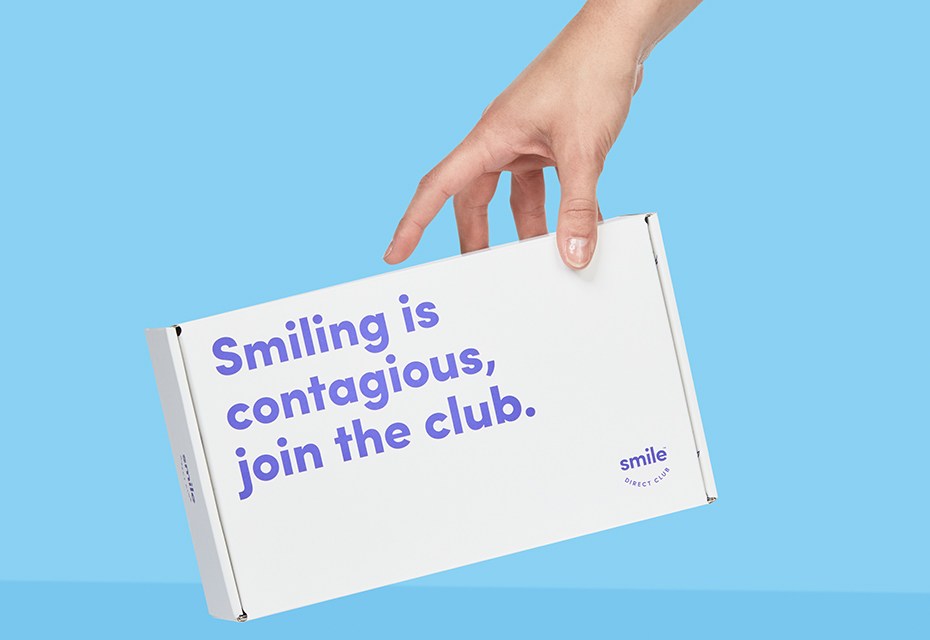 In the next year, SmileDirectClub will double its physical retail footprint as part of a new partnership with CVS.
The direct-to-consumer brand, which sells invisible teeth aligners, will open hundreds of shop-in-shops within CVS this year, after testing out the concept at 13 CVS locations within the last year. Within two years, the goal is to have more than 1,000 shop-in-shops. Like with other born-online brands now expanding into physical retail, the company is following a path that by now is pretty well-trod.
The brand, founded in 2014, opened its first store ("SmileShops") in 2016 and now has more 247 of them in the U.S. and Canada. It also last year launched a fleet of five "SmileBuses" that travel around the country and stop at cities, college campuses, businesses and sporting events for one to two days.
For SmileDirectClub, physical stores, either standalone or in CVS, lower the barrier of entry and make it easier to fit customers for aligners. The buses, meanwhile, are designed to help fill the gaps between its permanent store footprint, according to Alex Fenkell, co-founder of SmileDirectClub.
"Having SmileShops helps us build personal relationships with our customers in a branded environment and helps with credibility," said Fenkell. "It gives them the opportunity to ask questions and get answers in real time."
All DTC brands need to expand their footprint offline in order to scale — but historically, stores haven't had a robust data-collection process. SmileDirectClub's SmileShops are an important channel in that they give the brand a chance to collect data on potential customers, even if they decide not to order a kit through the company. Fenkell said the "majority" of appointments are set up through SmileDirectClub's website, where customers enter their first and last name, email address, and phone number, even before they decide whether or not to buy a SmileDirectClub kit. It's an easy way to drive customers to both its websites and its stores, while at the same time collecting data that will further help the company in customer acquisition and considering where to expand its physical footprint.
The CVS partnership will also help SmileDirectClub collect more data on what kinds of customers are driven to visit shops located within a traditional drugstore like CVS. While SmileDirectClub was testing its shop-in-shops in CVS, its employees also surveyed shoppers to give CVS more data on how valuable the SmileDirectClub partnership could be. Fenkell said that SmileDirectClub found that of the more than 600 visitors it surveyed over a three-month period, more than 30% weren't regular CVS customers.
Fenkell declined to share what customer data SmileDirectClub will share with CVS. But the partnership will shed light on what co-advertising is needed, as more drug stores like CVS consider adding more health services from companies like SmileDirectClub. Walgreens has said that it will soon open a primary-care clinic in a Houston store, for example.
"I think there's really interesting data there [they could collect]," Alice Fournier, an analyst with Kantar Consulting, said. "Where will someone who visits the SmileDirect store then go buy at CVS? So I think there's a great holistic shopper understanding that then affords both companies hopefully to retarget while at the physical shelf or online."
That insight will help SmileDirectClub expand into more partnerships. A spokeswoman declined to share the average age or location of SmileDirectClub customers but said that the company did "over-index" on millennials. The company's internal research has also shown that many of them look to start the SmileDirectClub treatment process in the lead-up to a big life event — for example, after a survey found that the majority of SmileDirectClub's customers were getting ready for a wedding at a future date, the company decided to partner with David's Bridal, allowing customers to save $100 if they use a promo code from David's Bridal.
Corporate partnerships will be a continued focus for SmileDirectClub's retail strategy, according to Fenkell. SmileDirectClub has struck partnerships with companies including Facebook and Pinterest to bring the SmileBus to their offices for a day. Additionally, both Aetna Dental and UnitedHealthcare earlier this year announced that they would start covering SmileDirectClub's services, and there are plans to bring the SmileBus to UnitedHealthcare's headquarters for the insurer's employees to check out the service.
"Our presence meets the needs of differentiated, growing customer demand," Fenkell said. "We want to be where the customer wants to engage."
—
Sign up for the Modern Retail Briefing to get retail news, analysis and insight delivered to your inbox every morning.