SMS is the new email: DTC brands are getting into text messaging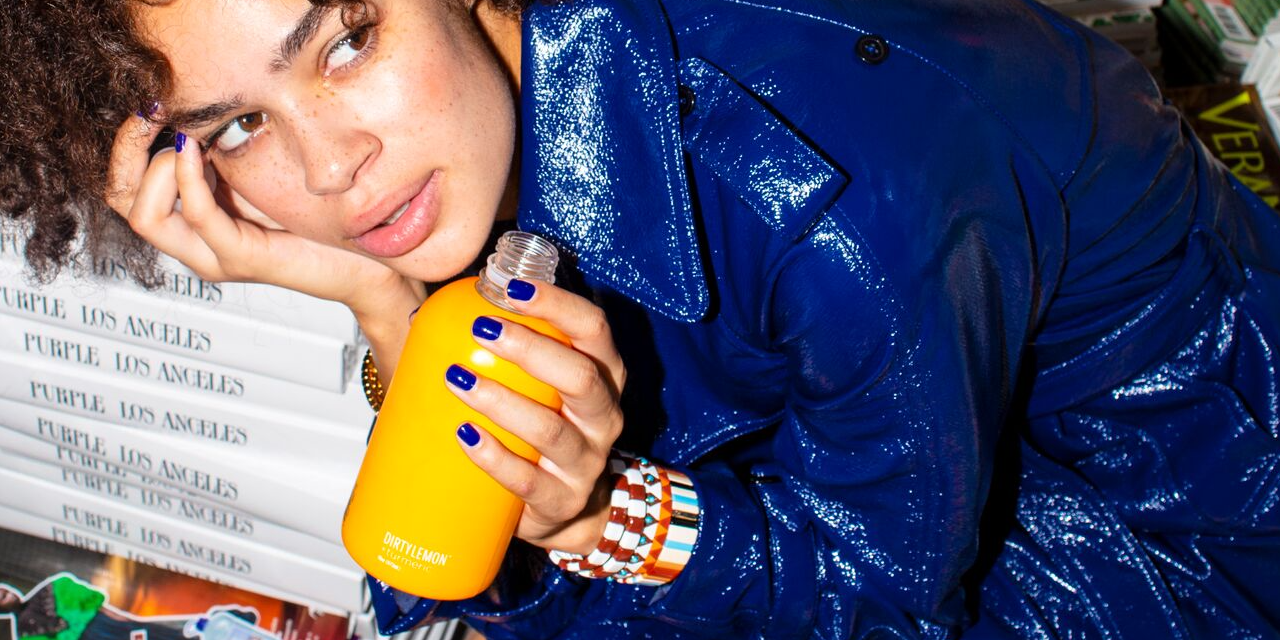 As email inboxes and Instagram feeds become cluttered from direct-to-consumer brands urging people to get 20% off their new rug or sleepwear collection, new brands are in search of new places to talk to customers where they aren't yet sick of hearing from brands.
One channel becoming more popular: text messaging.
These brands are using text messaging in a myriad of ways, including placing orders for replenishable products, customer service, communicating news about new products, and to better understand how customers are using their products.
Unlike the chatbots that have faded in and out of popularity over the past several years, these brands think having a human touch is critical to ensuring these services take off, though some are also trying to automate responses to commonly-asked questions in order to scale the service more quickly.
It's also unclear yet just how receptive customers are to communicating with brands via text. A survey earlier this year from texting platform ZipWhip found that the majority of respondents preferred receiving an appointment reminder via text compared to phone or email, for example. But that's not the same as what these brands seek to do, which is to turn SMS into a two-way platform through which they can regularly communicate with customers.
The ways that a brand might use text messaging falls into a couple of camps. Some brands, like cookware startup Great Jones and furniture brand Burrow, look at SMS as a brand marketing channel. They use texting to answer more complicated customer questions that require a human response, and are usually only available to answer questions only for a select number of hours a week. Yesterday, Burrow launched an SMS concierge service, where customers can text a customer service representative to ask questions about new products, but also for assistance with outfitting a room in their home. The goal for these types of services is to talk more frequently with both existing and potential customers.
"Furniture is a highly-considered purchase and SMS allows us to help our customers navigate each step of the process," Whitney Blau, head of conversational marketing at Burrow, said in an email. "We hope by making ourselves more accessible that we build trust that can't be accomplished via other channels." 
Second, there are brands that are trying to create an entire text-based commerce platform in-house. The idea is to communicate with customers around the clock, every step of the way, from the initial order placement to sending them notifications about new products, via text messaging. There's Iris Nova, which pivoted to a holding company for beverage brands following the success of its first brand, Dirty Lemon, and last week, two former Snapchat employees launched Whym, an online boutique where customers place orders via text message. Whym will both sell products from both other brands, as well as products from brands its developed in-house, like Petalfox, a DTC flower company.
It's also still unclear how scalable these services are. Iris Nova declined to give specific sales numbers, but founder and CEO Zak Normandin said, "We're managing at any given time hundreds of conversations." Anomalie, a custom wedding dress brand that primarily communicates with customers via text message about design confirmation and fabric approval, sent and received over 100,000 texts last month, according to a spokeswoman.
Other traditional retailers, particularly beauty and skincare retailers experimented with chatbots before, though many of those were managed within Facebook Messenger and were aimed at getting existing customers to adopt a new habit. Meanwhile, many of these DTC brands are trying to rope in new customers with the promise that their text-based customer service will give make it easier for customers to buy and ask questions about products.
"I think we really quickly realized that people wanted more than just a tool, they actually wanted a communication channel to be able to connect with the brand," said Normandin. When Dirty Lemon first launched in 2015, the brand first built a simple, automated bot that customers could text to in order to place an order. But today, Iris Nova also has a customer service team of seven people that will respond to more complicated questions like what drinks they recommend for after a workout, or what exactly the health benefits of turmeric are.
He is adamant that Iris Nova does not want to use text messaging for brand marketing. "SMS is an intimate channel that has historically been reserved for family and friends," Normandin said. "I don't want to be a company or organization that's spamming customers to get them to buy more via text message."
For brands who see text messaging as more of a marketing channel, they are looking for ways to prove the value of the service, without turning it into another direct response marketing channel. Great Jones co-founder Sierra Tishgart said that since the company launched Potline in June, its service where customers can text with the company's head of customer experience for help with recipes — about 25% of users are existing Great Jones customers, while 75% are people who have never bought from the brand before.
Later this month, Great Jones plans to promote the first "takeover" of its Potline service, where a popular chef will take over Potline for a day to answer questions about preparing a Thanksgiving meal. Tishgart said that the company doesn't want to use the Potline service to encourage customers to buy more Great Jones product, but is looking at doing more partnerships like these to promote both the Potline service and the Great Jones brand to new customers by tapping into the following of a popular chef.
Still, many of these brands that are building out texting services are venture-backed, and as they have to acquire a lot of new customers to meet investor demand, it could be difficult later down the line to entirely rule out using text messaging to directly encourage them to buy new products.
As such, some newer brands are experimenting at the onset to find the sweet spot of just how much they can communicate with customers without turning them out entirely. Whym, for example, will send customers "mood boards" each week featuring different products to buy via text message.
"We really want to be mindful of having people at every turn to know what they are opting into — just because they've agreed to recipe guidance, doesn't mean they've agreed to X, Y and Z," Tishgart said.