'Systemic issue': The customer acquisition challenges DTC brands face go beyond cost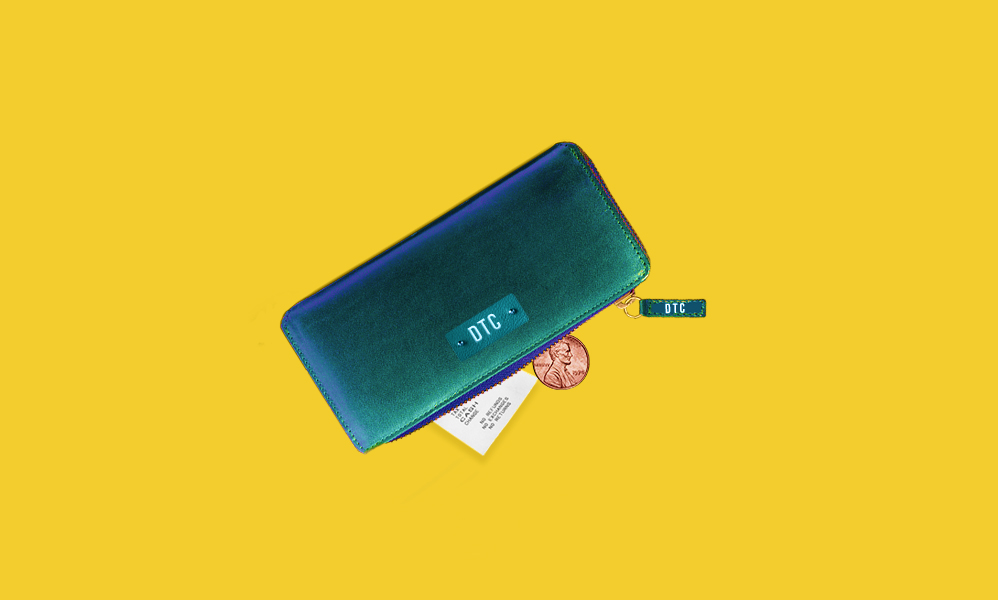 For direct-to-consumer brands, born online and reliant on social media marketing, rising customer acquisition costs, especially on Facebook and Google, is one of the biggest issues they face today.
Early DTC brands like Warby Parker and Bombas found success in scaling very quickly by acquiring customers through digital advertisements. As a result, Facebook and Google have become the first stop for almost any young DTC brand as soon as they have money to spend on advertising. The more brands that advertise on Facebook and Google, the more expensive the advertising costs get. According to an analysis of its Facebook impressions data by marketing software company Adstage, the median cost-per-click for Facebook News Feed ads has risen from $0.43 during the second quarter of 2018, to $0.64 during the second quarter of 2019, for example.
But, the customer acquisition challenges DTC brands face go beyond cost. Even though Facebook and Google may be a more expensive way to acquire customers, their scale all but ensures that DTC brands can't entirely abandon the platform. So, in order for a brand to invest in a new marketing, it can't just be cheaper: the channel also has to be better at something that the duopoly of Facebook and Google typically struggles with. That could be encouraging customers to discover products that are more closely tied to their interests, rather than what websites they've clicked on prior. Or, giving them metrics to determine how affective their advertisements are beyond just who clicked on them.
"It's an absolutely systemic issue in the future of direct-to-consumer," said Evan Wray, the co-founder and CEO of Mavely, a new shopping app that publicly launched earlier this week. "As a result all of these different companies are trying to find alternative outlets to acquire customers."
Today's fast-growing DTC startups can expect pitches from platforms like Pinterest to streaming services about why they are a better — and cheaper — place for acquiring customers. There's also a steady drip of new startups — from shopping apps like Mavely and Verishop to marketing firms like DTX Company that are pitching startups in part, about their ability to acquire customers more cheaply, and customers that they can't reach on traditional social and search-based digital channels.
Mavely's main pitch to brands is centered around lower customer acquisition cost — Mavely now has about 100 brands including Brooklinen, Ritual, and M. Gemi selling through the platform. The app makes money by taking an affiliate fee from each purchase. Wray said that during the testing phase, brands have been able to acquire customers for about one half to one third less than it takes for them to acquire them on Instagram.
But, Mavely is also trying to pitch brands on the fact that it's a platform designed to allow them to reach new customers through word-of-mouth — something that they can't do through by bombarding customers with Google and Facebook ads. Mavely users can invite their family and friends to join the app, and receive 5% back on their purchases.
The hope is that customers of one brand than can then find products from other brands, based on recommendations from people they know have a similar taste as them.
Other options
Other DTC brands are seeing potential in spaces where they can benefit from the caché of other brands, because they believe those customers are more likely to buy from them and may prove more loyal compared to the disparate group of users they might reach through digital ads.
Alexandra Zatarain, co-founder and vp of brand and marketing for high-tech mattress brand Eight Sleep, said that when the brand decided to open its first physical retail space, it decided to open a space in Showfields, because it wanted to be in a space where they might get traffic from other brands looking to discover similar. In the four months that Eight Sleep has been displaying in Showfields, Zatarain said that about two-thirds of the visitors it has gotten initially came to check out another brand's space, or were drawn in generally by the Showfields concept.
"That is huge for a brand like us where we might not have enough of a budget yet to just support that kind of traffic to our own retail location," Zatarian said. As such, she said that Eight Sleep is interested in establishing more marketing partnerships, or selling in multi-brand retail spaces, where the company feels that it can acquire new customers who are already customers of another brand whose demographics are similar to those of Eight Sleep.
Another key consideration for brands as they look to other marketing channels is what kind of metrics they can obtain through new advertising channels. As they're accustomed to growing up on click-based attribution channels like Facebook and Google, they are used to advertising through platforms where they can see exactly how many people view their ads, and seemingly end up buying their products because of that. But, DTC brands are increasingly finding that click-based attribution doesn't do a sufficient enough job of accounting for all the other places that a customer might have heard about a product from before buying.
That's led the DTX Company to pitch DTC brands on its new Unbox technology platform, on the fact that it can help them market on and better understand the value of traditional channels like TV and direct mail catalogs. Later this year, the company will start doing offline activations at events like conferences and football games, where customers can buy items by scanning a QR code that will take them to the brand's website to allow DTX to better understand how customers are interacting with brands.
The DTX Company's chief revenue officer Jim Norton said that there are "a couple dozen" brands that are using the Unbox platform in test mode, and that has enough data that it can now "begin to share back insights what worked for an in-home catalog for an apparel company, or an out-of-home campaign for a subscription vitamin or subscription health and beauty product."
Particularly as DTC brands grow up, they're increasingly interested in looking at different metrics beyond click-based data, Karalyn Zamora, the director of digital marketing and growth at Gravity Products, said in an email that her team has been tracking lifetime value more closely as a measure of customer acquisition success as Gravity Products' product line has expanded (It initially started with a single product, the Gravity weighted blanket, and now also sells pillows and sleep masks). In addition, Gravity now relies more on return-on-advertising-spend, rather than cost-per-action, to track the effectiveness of marketing campaigns.
That's lead more top-of-the-funnel platforms like Pinterest to pitch that as their value proposition — the head of Pinterest's sales team that works with DTC brands, Katie Dombrowski, recently told Modern Retail that it believes DTC brands can acquire higher lifetime value customers on Pinterest, because they come to Pinterest with more of a shopping intent compared to other platforms. As more and more platforms seek to win over DTC brands' marketing dollars, they will have to continue to finesse their pitch as to why the customers they acquire on that platform are more valuable than the traditional Facebook or acquired customers.
"I think one of the things that a lot of brands are struggling with is fast, inexpensive acquisition that does not yield lifetime value," Norton said.