Earnings
// November 21, 2019 ■ 4 min read
How Target's private label strategy is boosting its margins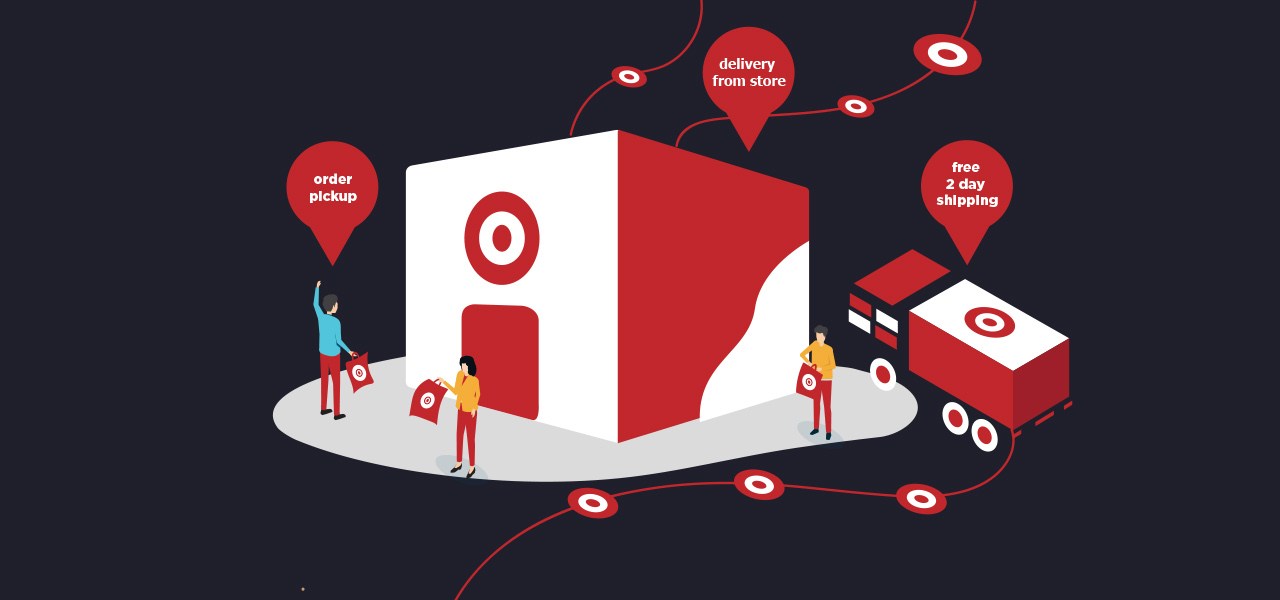 Target's most recent earnings report was widely considered a resounding success, and the company's ever-evolving private label strategy helps explain why.
On Wednesday morning, the company reported that revenue hit $18.67 billion during the third quarter, exceeding analyst expectations of $18.49 billion. Same-store sales grew 4.5%, more than the 3.6% forecast by analysts. And net income hit $714 million, up from $622 million from the same quarter in 2018. On all counts, the results were considered a success by analysts, and its stock shot up over 12%.
One of the big reasons for its above-expected revenues was an uptick in sales for its in-house brands, which carry more attractive margins than those it retails from third-parties. The company currently has over 40 private labels — in its parlance "owned brands" — and has been leveraging them in a unique way compared to competitors. Many traditional grocers, like Kroger for example, use private labels as a budget-friendly alternative.
But over the last few years, Target has focused on building new and distinct brands that gain recognition with consumers. That, coupled with the fact that private labels are cheaper than third-party products, have helped the company grow profits while trying to differentiate itself from other players like Amazon and Walmart.
Apparel sales, for example, increased by over 10%, the company said. Much of the retailer's offerings are its own brands — with lines like A New Day and Goodfellow & Co. With these, Target tried to offer affordable clothing lines. "Our teams have done a fabulous job of curating our own brand assortment, really having the right assortment in front of the guests," said CEO Brian Cornell during the earnings call when asked about the apparel boost. "We've delivered exceptional quality and value in those categories." These sales represent both Target's brands and others — Cornell pointed out that the company added Levi's to its roster recently. But the higher margins of in-house lines certainly padded its earnings.
Analysts agreed. "The one thing that really stood out on the call was the sheer apparel growth," said Edward Jones analyst Brian Yarbrough. Acceleration north of 10%, he said, is "a huge number." What's clear is that its apparel strategy is paying off. "They are obviously taking a lot of market share," Yarbrough said. "We believe a combination of improved value and messaging and compelling private brand innovation are resonating with shoppers and driving physical store traffic," wrote Cowen analyst Oliver Chen in his most recent research report.
Apparel isn't the only private label strategy Target was touting. Earlier this year, the retailer launched its new grocery line Good & Gather, which aimed to offer more affordable healthy food. The company said that, so far, this launch has been successful. Currently, there are 650 items available under this private brand, but Target plans to launch a total of 2,000 by the end of next year. "We expect Good & Gather will become our largest owned brand," said Cornell.
This is clearly the next battleground Target wants to tackle. "Despite our strength in owned brands overall, we're under-penetrated from a food and beverage standpoint," said Cornell.
Grocery, it should be said, has much smaller margins than apparel — so it's unclear if this foray will see similar results. "Food is definitely a little more difficult," said Yarbrough, adding that with grocery brands it's sometimes harder "to get people to try private than apparel."
In recent years, Target has been in the throes of a massive shift. It's been building out infrastructure to upgrade its digital offerings. This has made it possible for people to buy things easily online and either have them delivered to their houses, or made ready for pickup at the closest stores. This week's earnings results showed all of these elements beginning to ramp up.
The next year will prove out whether or not Target can maintain the momentum. It's been proving itself to be a worthy competitor to both Walmart and Amazon — each focusing on their own strategic differentiation. Amazon has focused on boosting logistics in the name of speed; Walmart has worked on leveraging its already-massive scale to create a viable digital program; and Target seems to have focused on both while also offering a more curated selection.
That's precisely where its private label program comes into play. "The one thing I would say Target does a better job at than Walmart," said Yarbrough, "is private label."