The shelf life of creative is getting shorter for DTC brands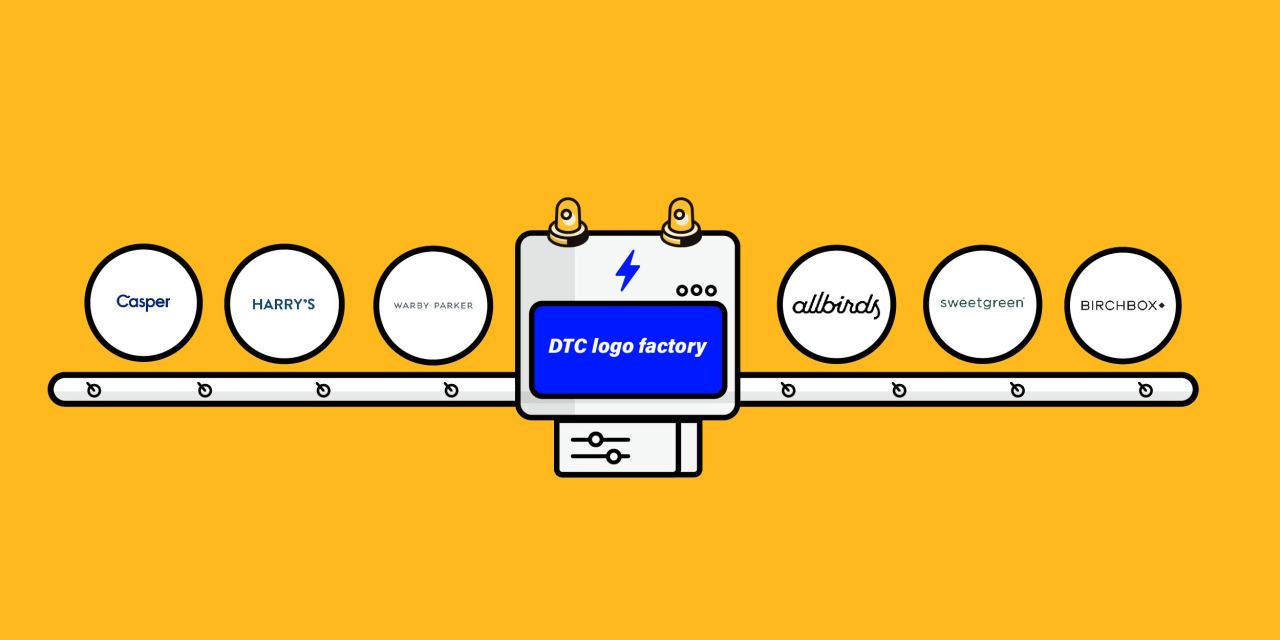 When Great Jones launched in 2018, co-founders Sierra Tishgart and Maddy Moelis decided to take what they called a "maximalist" approach to design, in order to ensure that their brand stood out many other direct-to-consumer startups at the time that seemed to be taking a minimalist approach to branding. They made their Dutch Oven available only in bright colors like blueberry and broccoli, and with the help of their design agency Pentagram, replaced the mouse icon with kitchen utensils like a rolling pin and a whisk as a user navigated around their site.
Now, less than two years after Great Jones officially launched, Tishgart already feels like the maximalist approach that was once unique to Great Jones is back in fashion again among startups.
As newer startups threaten to copy their typography or color palettes, DTC brands are finding that they have to have a deeper pipeline of creative assets in order to keep their startup top of mind for customers even when they are not in the market to purchase anything from them. In order to maintain an emotional connection with customers, they are investing in a combination of events, content marketing and partnerships with influencers.
Pre-launch, it's relatively easy for startups to choose a few design principles to stick to to ensure that their brand stands out, because they can define their brand against what else is already on the market. Aishwarya Iyer, founder of olive oil brand Brightland decided not to use any green in her packaging, as that's what many other existing olive oil brands on the market use, and named her two bottles Awake and Alive in the hopes of building more of an emotional connection with shoppers. Lori Coulter, co-founder and CEO Summersalt, said that her company wanted to come up with a name and logo that symbolized joyfulness and playfulness, as well as their aspiration to turn the swimsuit industry on its head.
But, once dozens of other startups in the same category start to flood the market, as has happened in seemingly every category from plants to mattresses, it gets harder and harder for a brand to stand out on the basis of having a slick website or beautifully-shot photos on Instagram.
"[Previously] if you had a handful of really nice lifestyle images, you know, call it like eight, 10, 12, that could get you really far," JB Osborne, co-founder and CEO of Red Antler said. Today, many of the startup that Red Antler works with, Osborne said they often have to produce "dozens" of creative assets for.
Coulter said that Summersalt decided not to work with a design agency, but rather do design work in house, in part to ensure that they could more quickly execute creative campaigns. For example, Coulter said that when Summersalt decided to launch a capsule collection with influencer Jacey Duprie in January, which involved both some new product launches as well as an in-person event, it took the company roughly six to eight weeks to put it together.
"In retail, and particularly with a consumer brand in the apparel space, there is always ongoing freshness and newness," Coulter said. "Being able to have that in-house design teem that can move at the speed of the customer really, allows us to really keep a leg up on the competition."
In order to execute these campaigns, Summersalt has a director of brand marketing, as well as copywriters and graphic designers in-house. Summersalt is also able to more easily complete design work in house because's other co-founder, Reshma Chattaram Chamberlin, ran a design agency before starting Summersalt.
For smaller startups that don't have a design team in-house, like Great Jones, it's a bigger lift to build a whole new collection of product with an influencer and market that on social media. So, they instead they look for easier-to-execute events or content marketing to keep their brand feeling fresh. Great Jones, for example has a series on its website called Great Ones, that features interviews with celebrities and chefs about why they cook. Tishgart said Great Jones is thinking about redesigning that section of its website "to draw even more eyeballs to it."
"Brand is helpful in teeing up the public to signify your values as a company, and how you emotionally want to connect to customers," Tishgart said. "But [brand] tees that up. It's on the companies and the people day in and day out to really be articulating that."