These startups are racing to help retailers create their own version of Amazon Go stores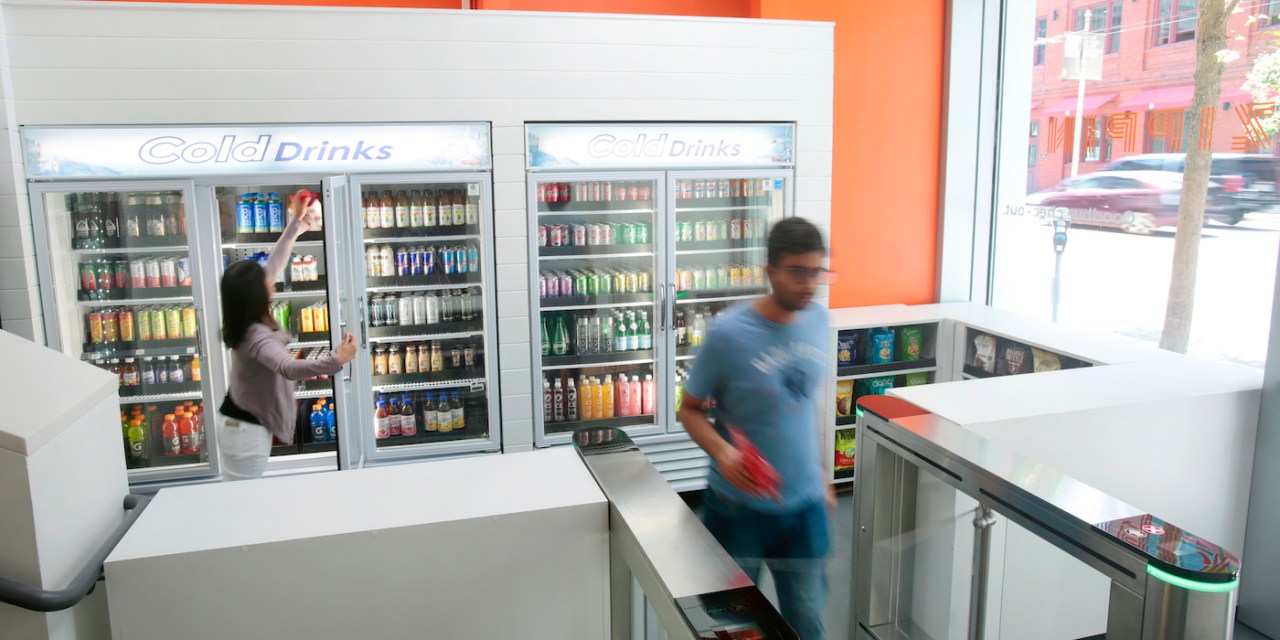 Where Amazon goes, other retailers follow. So as Amazon has rapidly expanded its network of Go stores, startups like Grabango and Zippin have launched to help retailers launch similar types of facilities that allow customers to walk in and out without having to stop at a cash register. 
These types of stores usually use a mix of computer vision and sensors to track which items shoppers pick up as they move throughout the store. That way, when a shopper exits, the store knows exactly which items to charge each customer for, typically through an app the customer has to download before entering. 
It's easy to see why this type of cashierless store would appeal to retailers beyond Amazon: in theory, it would allow retailers to employ few, if any, store staff. But, analysts caution that it's not immediately clear that this is the case. 
"What we are seeing is that is that [these types of stores] are shifting the labor, versus completely eliminating it," said Joanne Joliet, retail research director with Gartner. She cites the fact that Amazon Go stores still need employees to prepare the fresh sandwiches and salads available for sale, as well as to check IDs of customers who want to buy beer and wine. 
Additionally, there's still no definitive proof that these stores are more cost-effective than a regular convenience store. While companies may be able to save money by employing fewer cashiers, a retailer may rack up hundreds of thousands or even millions of dollars in the construction phase, as these checkout stores typically require 100-plus cameras to be installed in the ceilings in order to track shoppers, and sometimes the addition of more shelf sensors and turnstiles.
Amazon, for example predicted an operating loss of $53 million on Go stores in 2019, according to projections obtained by the Information. It's worth noting that the projection, however, was built on the assumption that Amazon would have 56 Go stores by the end of 2019 — today, it has just 23 stores. 
As retailers wait for more evidence on how cost-effective these types of stores will cost over the long-term, many of the startups that have launched to help retailers launch their own checkout free stores, are focusing on smaller retail formats, such as gift shops in sports stadiums and convenience stores. This year, most of these startups signed their first publicly-named clients, whom they hope will encourage more retailers to come onboard. 
Grabango
Grabango is focused on attracting larger-format retailers like grocers that want to retrofit existing stores, versus building new ones that are designed for checkout free shopping, according to chief business officer Andrew Radlow. In July, Grabango announced a partnership with grocery chain Giant Eagle, to pilot its system. Giant Eagle has said it expects to make its first Grabango-powered store open to the public in 2020.
Standard Cognition
Standard Cognition has focused its initial expansion efforts on the U.S and Japan. Last July, the company signed a deal with Paltac, a Japanese wholesale seller of packaged goods and over-the-counter drugs, to help outfit some of the retailers Paltac serves with Standard Cognition's checkout system. "There is a huge appetite for autonomous checkout in Japan, partially because the country is so tech-forward but also because they have a huge labor shortage," Standard Cognition co-founder and COO Michael Suswal told Modern Retail in July. "It's really hard to hire cashiers." Standard Cognition also has a deal to deploy its cashierless tech at a store located in minor league baseball stadium in Boston, set to open in 2021.
Trigo
Headquartered in Tel Aviv, Israel, Trigo counts British grocery chain Tesco as one of its investors. Last year, Trigo also signed a deal with Israeli supermarket chain Sufersal to retrofit all 272 of its stores with Trigo's cashierless tech, with the first retrofitted store set to open to customers in 2020. Trigo did not respond to a request for comment.
Zippin
Zippin is trying to win over retailers in smaller formats like stadiums and airports, as well as mall kiosks, with a new service called Zippin Cube. Announced in December, Zippin Cube purports to allow retailers to launch a checkout-free 2,000 square foot store within 2-3 weeks by providing them with a prefabricated "box-in-a-store." Zippin's publicly-named clients include Brazilian retailer Lojas Americanas, and NBA team the Sacramento Kings.  "We see the market for checkout-free stores picking up quickly on both ends of the spectrum – retailers with existing stores as well as retailers launching brand new stores," said Zippin CEO and co-founder Krishna Motukuri.