Why retailers are popping up in hotel lobbies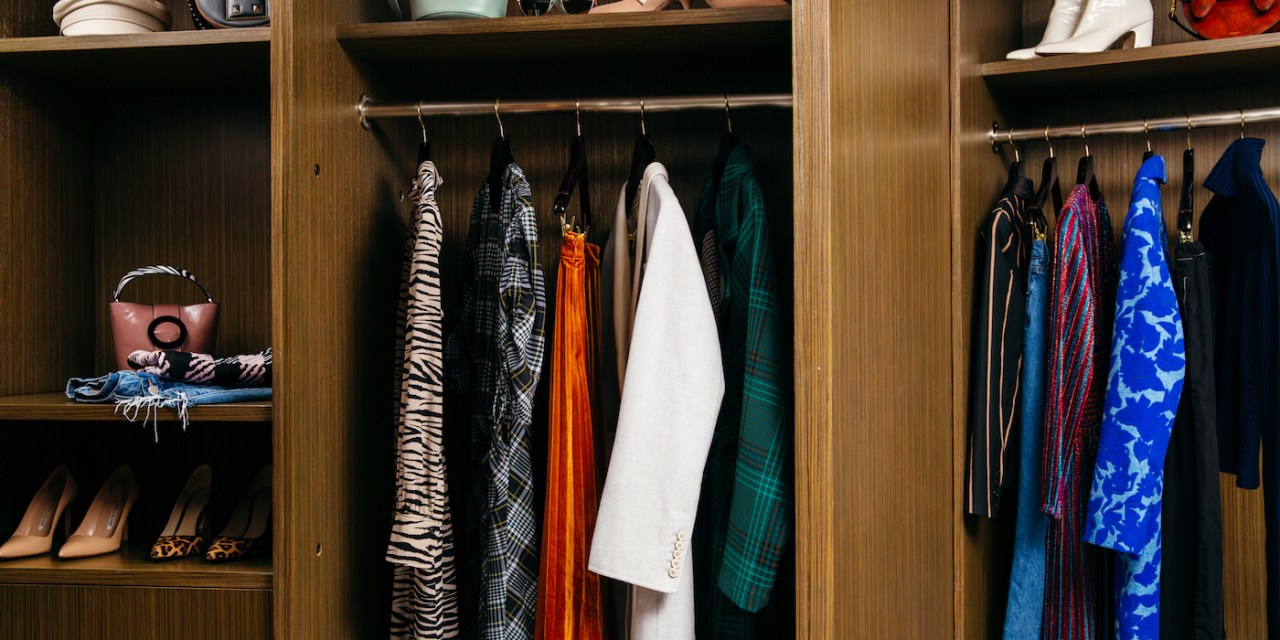 Customer acquisition is expensive. The newest place to get new customers: Hotel rooms and lobbies.
Last week, Rent the Runway announced that it was partnering with Marriott-owned W Hotels. Visitors at four W Hotels will have the option to rent four pieces of clothing from Rent the Runway when they book their rooms, which will be placed in the closets of their rooms when they arrive. Another Marriott-owned chain, Westin Hotels, has partnered with Peloton to add its exercise bikes to some of their hotel gyms, and allow guests to request them to be placed in their hotel rooms for the duration of their stay. And department stores including Nordstrom, Macy's and Bloomingdale's are currently hosting pop-ups in time for the holidays at a handful of New York City hotels, in order to draw more business from tourists.
There are a couple of reasons why a retailer might want to set up shop in a hotel. For startups, it's typically a cheaper way to introduce their products to potential new customers beyond spending more money on digital marketing, or opening a store of their own. For traditional brick-and-mortar retailers, they are looking for more ways to make their products available to customers as fewer shoppers visit malls.
"Real estate development in general is becoming more multi-purpose," said Bryan Gildenberg, chief knowledge officer for Kantar Consulting. "The number of reasons people have to leave home is going down, so developers are combining more of those reasons into one space."
There's always been a retail component to the hotel business. Many hotels have gift shops, and might have struck wholesale partnerships with retail companies to carry products there, or in hotel rooms. But Melissa Gonzalez, founder of the Lionesque Group, a firm that helps retailers launch pop-ups, said that while hotels have historically looked at partnering with retailers as a way to make extra money or rent out extra space, they now look to them to develop unique services to offer their guests.
"Hotels — kind of like mall developers and real estate developers — are wanting to do things that enhance the service offering," said Gonzalez. "They're thinking more holistically about the property."
Rent the Runway's partnership with W Hotels is one such example. "Collaborating with Rent the Runway…allows us to reinvent the way our guests pack and dress as they travel," Anthony Ingham, global brand leader at W Hotels said in a press release announcing the partnership. Rent the Runway CEO Jennifer Hyman said the company was unable to share details about how the deal between Rent the Runway and W Hotels was structured.
Hotels also increasingly see hosting pop-ups with popular brands as a valuable marketing tool, if visitors post about the pop-up on social media. Gonzalez' Lionesque Group has hosted pop-ups for brands at hotels tied to events like NBA's All-Star Weekend, and also did a couple pop-ups with Puma at the Refinery Hotel in New York where exclusive product was made available for purchase.
For brands, there's a couple of obvious benefits. First, is that hotel visitors are a valuable customer base — they have more discretionary income, and are likely to be a more captive audience if they are staying in a hotel for a few days. Second, is that Gonzales said that it's typically cheaper for a brand to do a pop-up in a hotel than if they were to rent out their own storefront for a few days, and can lean on the hotel's staff to help manage the space.
"We've had brands to a pop-up in Soho, and they go to a hotel and are like oh wow I don't realize how much heavy lifting gets off my plate when there's an on-site maintenance crew," said Gonzalez.
Despite the increased interest from brands, it's unclear just how much of a sales driver hotel partnerships can be. In its S-1, released this summer, Peloton said that its partnerships with hotels "represent a small percentage of sales but are important to driving trial and brand awareness." Peloton said in its S-1 that it had 1,298 bikes in 696 hotels and resorts as of June 30.
Gildenberg said that for brands like Peloton who look to make their product available for use in hotels, "the guest value is clear." But "I struggle to see where anyone makes money," he added.
This story has been updated with a comment from Rent the Runway CEO Jennifer Hyman.