'This is going to ruin us': FedEx and UPS hit companies with unexpected holiday shipping limits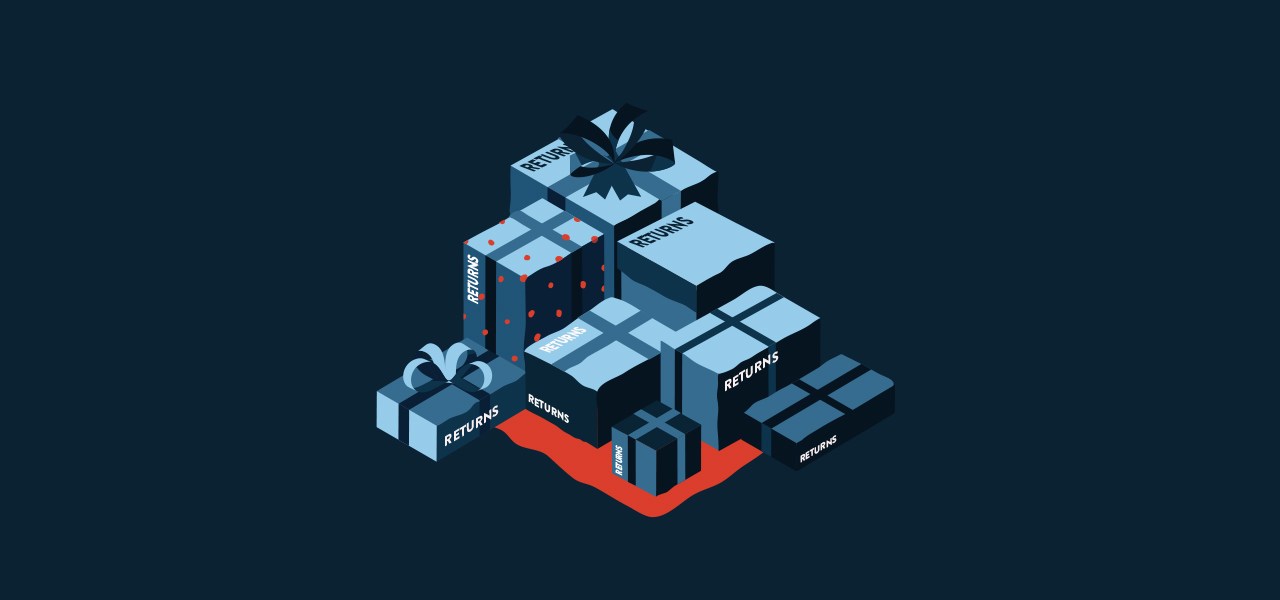 Johnny Galbraith, co-founder of Salt Lake City-based e-commerce company Letterfolk, knew that it was going to be difficult to get orders to customers in a timely manner this holiday season, with more people ordering online than ever before.
He thought he had come up with a solution: to hold his Black Friday sale a week earlier this year. That way, he would be shipping out his products before carriers like FedEx — which he estimates ships 75% of Letterfolk's packages — would be under the most strain.
But on the Saturday before Thanksgiving, Galbraith got a call from his FedEx representative: through the holidays, FedEx would only pick up 110 Letterfolk packages per day — something that has never happened to Galbraith in the five years he's been in business. It was a number that was calculated based on the average number of packages FedEx was picking up from Letterfolk per day in September, plus 10%. But thanks to his early Black Friday sale, Galbraith had a queue of 3,000 orders waiting to go out.
"It was like, 'this is going to ruin us as a business,'" said Galbraith, whose company sells letterboards and other home decor. "We are being told that just to ship out our existing queue — without any other orders coming it — it would take us up until the holidays to get them out to customers."
Carriers like FedEx and UPS have been warning for months to expect holiday shipping delays. But some retail executives, like Galbraith, say they were not given advanced notice by carriers that they could face package pickup limits this holiday. It's an issue that's affecting companies both big and small — the Wall Street Journal reported last week that UPS had temporarily stopped accepting shipments from major retailers like Nike and Macy's.
Some executives who spoke with Modern Retail said that they feel like their carriers did not give them enough advance notice before applying a limit, and are frustrated by the fact that limits seem to be arbitrarily applied. In the meantime, they're scrambling to find often expensive alternatives, including renting their own trucks or trying to find space with other carriers.
Representatives from FedEx and UPS would not provide details to Modern Retail about how they calculate package pickup limits.
FedEx has been "proactively working with our customers to understand their expected volume," a spokeswoman told Modern Retail, and said the company has been preparing for the holidays by hiring more than 70,000 seasonal workers this year, and for the first time, picking up packages seven days a week.
"UPS continues to work closely with our largest customers to steer volume to capacity and ensure the UPS network is reliable for all customers," a UPS spokesman said. "Agreed upon strategies for our largest customers include shifting package volume away from the heaviest demand shipping days, fully utilizing weekend capacity, and aligning promotional strategies with capacity."
Making their own deliveries
For the most part, UPS and FedEx first started imposing shipping limits after Black Friday. Helena Price Hambrecht, founder of aperitif brand Haus, told the New York Times that FedEx informed her that starting on Wednesday, its drivers would only pick up 500 packages from Haus per week day, through the holidays. FedEx however, did give Haus a larger cap on the weekends. In a follow-up email to Modern Retail, Price Hambrecht did not say exactly when FedEx informed her of the limit, only that "FedEx has been great about communicating changes to us as soon as possible."
David Malka, chief sales officer of returns processing company goTRG — which works with major retailers like Target, Walmart and Lowe's to process some of their returns — told Modern Retail that shipping limits of roughly 200 packages per day had been imposed at four of the company's warehouses. Though he added that the company is getting "conflicting reports" from FedEx about what exactly the limit is at some facilities. Malka, like Gilbraith said that goTRG received no advanced notice from FedEx that package pickup limits would be applied.
The most immediate way that retailers are trying to deal with pickup limits imposed by UPS or FedEx is to redirect some shipments to another carrier. Shortly after Galbraith's FedEx representative informed him of Letterfolk's new limit, he immediately set up deliveries through UPS — something he said he hadn't done previously because he had a good relationship with FedEx.
That's helped Letterfolk get through some of the 3,000 order backlog, though its website is still advising customers that most orders placed during its Black Friday sale will ship within one to three business weeks. However, he said that it's more expensive right now for Letterfolk to ship through UPS, because his company didn't have time to negotiate discounted rates.
Some companies are setting up other contingency plans to ensure their packages get into customers hands more quickly. Price Hambrecht told Modern Retail that Haus will be relying on Ohi, a last-mile delivery provider, to deliver more of its packages in the Bay Area and Southern California.
Jay Sauceda, founder of Austin-based 3PL Sauceda Industries, said that his company rented its own truck for the first time for the holidays. Sauceda — which works with companies including apparel brand Rowing Blazers and bra startup Pepper — has yet to be hit with a package pickup per day limit. But if it does, the plan then is to load packages onto the truck and deliver them directly to a FedEx or UPS sorting facility.
Sauceda is also advising its customers to try and encourage customers to get orders in two to three days ahead of shipping cutoffs given by FedEx, UPS and other carriers to ensure packages arrive in time for Christmas and other key dates.
"[The carriers] are in a very unenviable position," Sauceda said. "So the biggest thing that we are trying to do this year to try to take the tension off."
This story has been updated to clarify that FedEx has capped the number of Haus packages it will pick up at 500 per week day, not per day as previously stated.