To fuel Athleta's growth, Gap looks abroad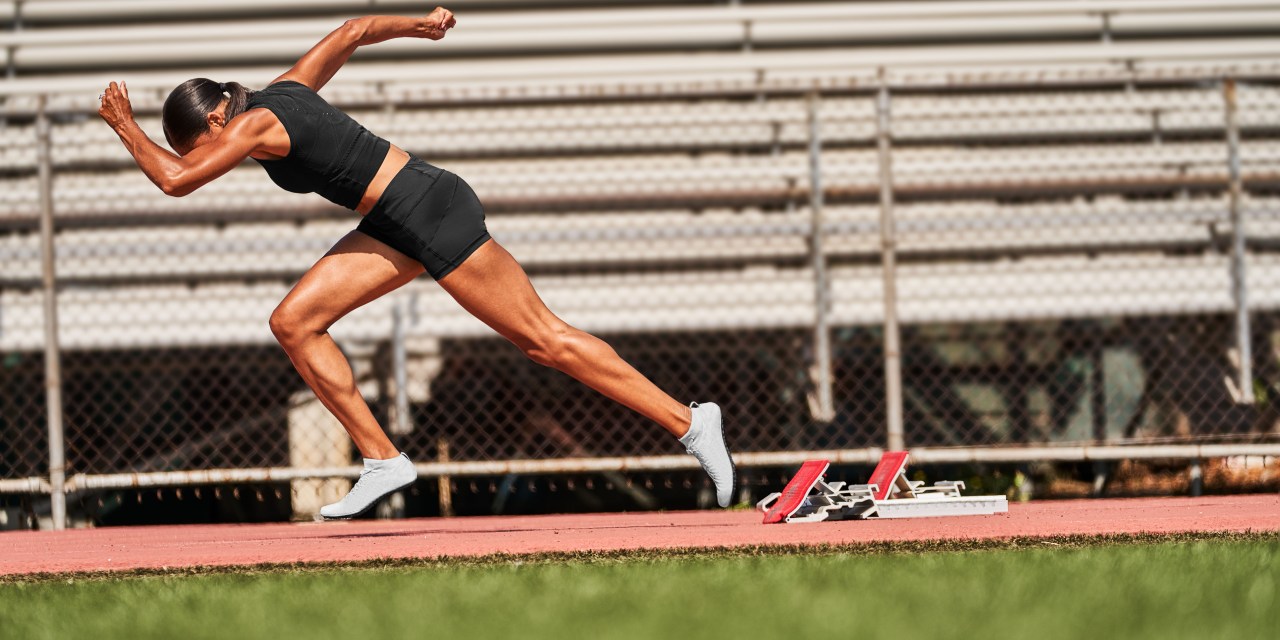 As Gap, Inc. prepares for a future without Old Navy, one of the ways it's looking to fuel growth is by taking Athleta, which has been one of the few bright spots in its portfolio, overseas.
At an investor meeting last week, Gap started to lay out a plan for how it will expand the rest of its portfolio once it finishes spinning off Old Navy next year. That includes opening up franchising opportunities abroad for Athleta, its women's athleticwear brand, and Janie and Jack, a high-end children's clothing line it acquired from Gymboree earlier this year.
Gap is looking for franchise partners in various countries interested in securing the permissions to launch e-commerce sites and shop-in-shops under the Athleta and Jack and Janie name, but eventually wants to work with them to open standalone brick-and-mortar stores.
Now, as Athleta expands oversees, it will face stiff competition from Lululemon and Nike, both of which have a headstart on international expansion. But, by franchising Athleta instead of opening its own stores, and by entering into the market first with shop-in-shops, Gap may be able to seed loyalty from Athleta relatively quickly if it can pick the right brand partners.
Athleta is not the biggest brand in Gap's portfolio. But, it's one of the most promising, with CEO Art Peck saying telling investors earlier this year that he has "zero" concerns about the health of the brand. During its second quarter earnings in August, sales were down year-over-year between 3% and 7% respectively at Old Navy, Gap and Banana Republic
Part of Athleta's success has been dependent upon the fact that activewear is one of the fastest-growing clothing categories right now. According to data from the NPD Group, activewear clothing sales in the U.S. grew to $55 billion in 2018, up 10% from the year prior.
Gap projected back in 2017 that Athleta would become a billion-dollar brand "soon," but has yet to say whether or not Athleta has crossed that mark, and has not broken out recent sales figures for the brand.
Gap purchased Athleta in 2008 for $150 million. At the time, Athleta had no stores. By the end of the year, Gap expects to have 185 Athleta stores up-and-running. As a newer brand with no existing stores, Athleta's been able to be more selective about which malls it opens up shops in, unlike Gap, which announced earlier this year that it will close 130 stores this year.
Jessica Ramirez, a retail research analyst with Jane Hali & Associates, said that Athleta has been "ahead of the game" compared to competitors like Lululemon and Nike in introducing more casual athleticwear like workout dresses. In 2016, Athleta also introduced a girls activewear line, in order to earn customer loyalty earlier on. One area that Gap executives have said Athleta has struggled in in recent quarters is swimwear, though the company has not broken out exact sales.
Athleta has made a big push around sustainability in recent years, becoming a certified B Corporation in 2018, and announcing earlier this year that 60% of its clothing is now made from sustainable fibers. Ramirez said that she believes Athleta's messaging around sustainability could help it take away market share from Lululemon and Nike abroad, particularly in Europe.
The question will be whether Gap builds a strong enough base for Athleta before it opens physical stores. Lululemon, for example, this year began redesigning the e-commerce sites for all of its international markets, to include a localized homepage populated with the most popular items in that particular country, as well as photos using models from that country.
That's where it's going to be critical for Athleta to pick the right franchising partners, who can help Athleta design an appealing, localized website and shop-in-shops. A Gap spokeswoman said the company did not know yet exactly which retailers it will open shop-in-shops in internationally, but would likely look to open them in local department stores.
Gap has long relied on franchising to open stores outside the U.S. The company believes that's the best way to ensure that it can open stores that have been customized to the local market as much as possible. The drawback, though is that it can result in stores having too different of a look and a feel between markets, so much so that a consistent brand message doesn't come across.
"Localization is going to be key and really understanding that consumer and how that consumer is going to shop in that particular market," Ramirez said.