Toy store startup Camp is investing in digital content to stay afloat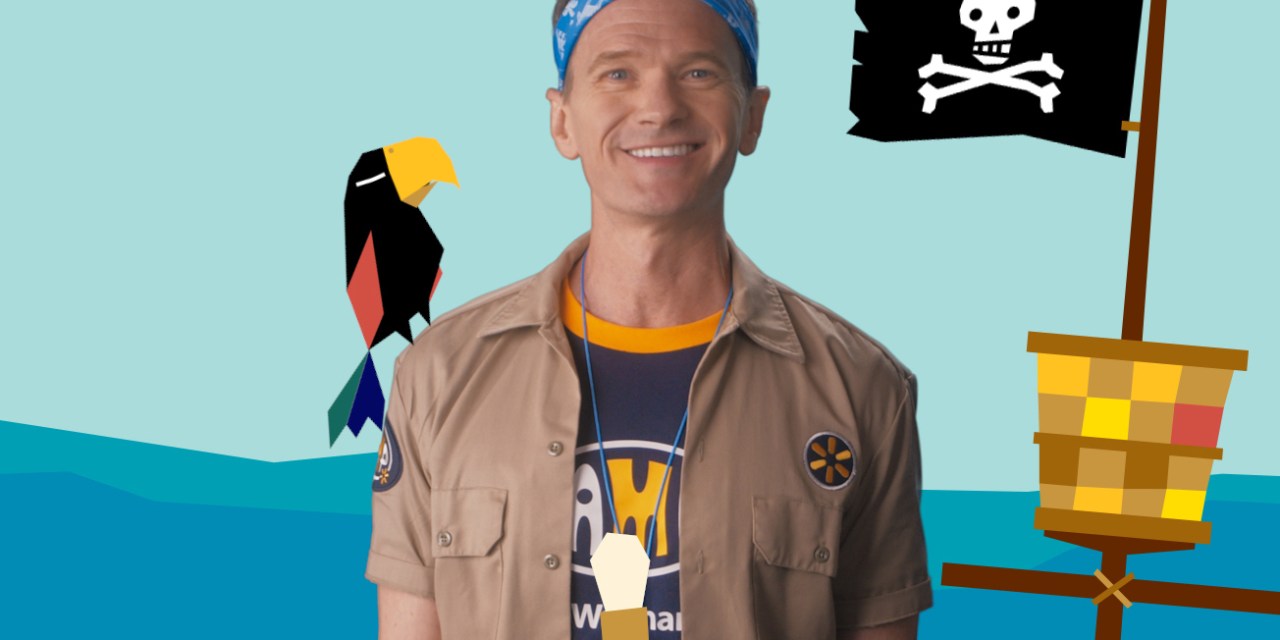 All retailers that rely heavily on brick-and-mortar stores have had to pivot their business models in recent months, and toy store startup Camp is no exception.
But what's unusual about Camp, which has five stores, is that it doesn't rely just on sales of toys in order to drive revenue. Co-founder and CEO Ben Kaufman previously told Modern Retail that only 20% the business comes from toy sales. The company also makes money via in-store sponsorships and ticket sales for in-store activities like interactive storytimes and arts and crafts sessions.
But since the coronavirus has forced Camp's stores to close for months, the startup has had to figure out ways to move those sponsorship deals online. This week, Camp announced that it had secured a partnership with Walmart, as well as an interactive video platform Walmart has invested in called Eko, to create a series of "virtual summer camp" videos, featuring different activities families can do together like a talent show or musical Mad Libs. According to Kaufman, Camp has licensed its brand to Walmart as part of the deal. In March, Camp also launched "virtual birthday parties," that families can sign up to have hosted for their kids. A spokeswoman said that Camp has hosted 1,400 virtual birthday-parties to-date, and it's secured sponsors for the product including Ally Financial and Apple+, which signed up to promote a new tv series it has geared towards pre-schoolers.
While Camp hasn't relied solely on toy sales, it's always relied on having unique, interactive physical spaces to make money. Now, as it's ramping up its digital programming, and starting to experiment with some outdoor experiences since stay at home guidelines have eased up, it remains to be seen whether this will be enough to offset revenue lost by store closures.
"Our stores being shut down made us get our digital media plans in order way faster than we originally thought we would," Kaufman said. "We always knew we were going to bring our experience to the digital world from our physical stores, but the current circumstances made it happen a lot quicker than it was going to."
Camp's bet has been that it could make significantly more money by selling brands on the fact that they had created a unique in-store experience — one that would increase the likelihood that kids — and their parents — remember their products. Previous in-store sponsors have included Scotts Miracle Grow, which had a section in-store for kids to pot their own plants, as well as Walmart and Eko, which previously sponsored a holiday-themed toy lab in Camp's stores over the winter. Now, the question is if sponsors will prove as willing to spend as much on Camp's digital experiences as they did on its in-store experiences.
"The challenge is not how many sponsors are out there, it's how big [those sponsorships] can be, and that is really constrained by how much traffic Camp can organically generate," said Jason Goldberg, chief commerce officer at Publicis. "You can buy real estate on a really good shopping district in the busiest tourist town in the world, in New York, and that can drive a bunch of people to your physical store, but it's less clear what the awesome digital analogy of that is to get that same traffic flow to your website."
A Camp spokeswoman said that with the Walmart licensing deal, which will last beyond the summer, the company expects revenue to still be up year-over-year. Camp has not yet had to layoff any employees, but it did furlough its store staff, some of whom are being brought back as the company re-opened three of its stores this week in Connecticut, Brooklyn and Dallas.
As Camp starts to get back to physical experiences, they will look different than the hands-on in-store displays that Camp is known for. In August, a Camp-branded truck will drive around Dallas and Houston, where families can buy ice cream, toys and other products. In the stores that Camp has re-opened only the front part of the store, which features a cafe and traditionally merchandised-shelves. Its interactive displays will open later this month, on a reservation-only basis. For its Fifth Avenue store in New York City, Camp has obtained a permit to host arts and crafts sessions on the sidewalk outside of the store.
When it comes to opening more stores, Kaufman said the company is "taking we are a bit of a wait and see approach." Four of Camp's five stores had just opened within the past year, so the company had yet to sign any new leases.
Long-term, Kaufman said that he doesn't have any specific projections as to how much of its revenue will come from digital vs. in-store experiences."Right now 100% of our revenue is coming from digital," he said. The only thing we can do is keep coming up with interesting things for families to do tighter that monetize well. The beauty of having been in this hybrid media business and retail business is that we can kind of shift our focus and shift our attention towards whatever the environment allows."