Walgreens sees highest comp sales growth in 20 years driven by healthcare demand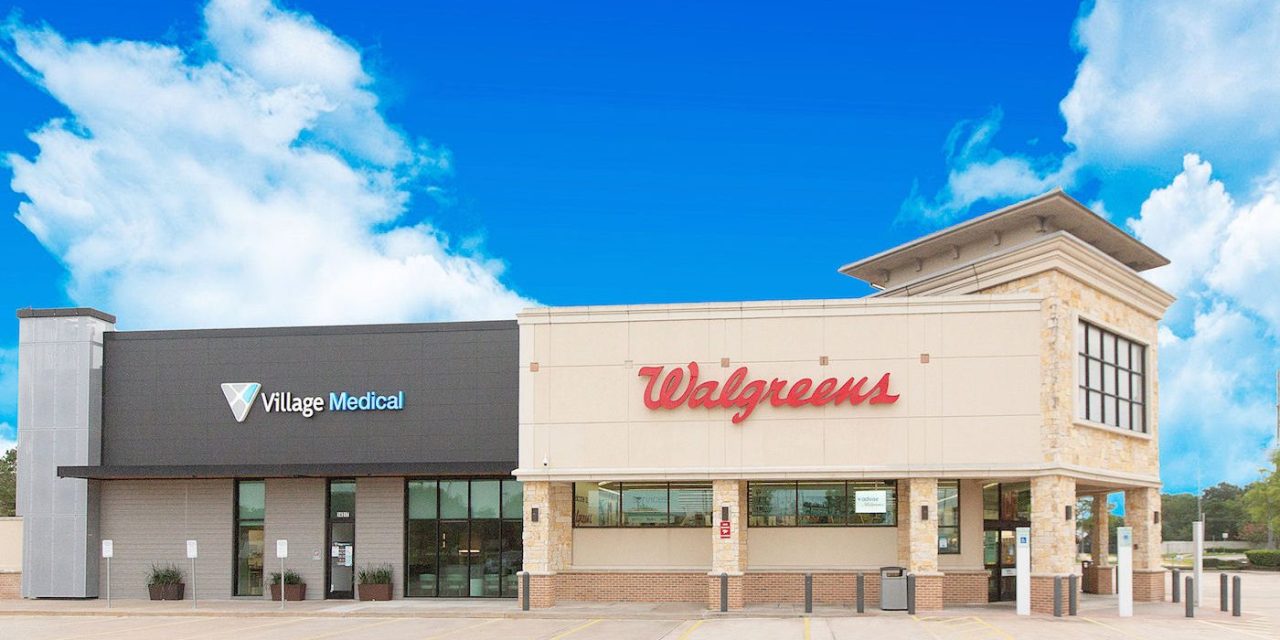 Walgreens
Walgreens' comparable sales in the second quarter grew alongside the demand for healthcare services like testing and Covid-19 vaccinations.
The company's U.S. comp sales grew 14.7% year-over-year in the second quarter. Excluding tobacco and e-cigarettes, comp sales grew 15.7%, with over-the-counter test kits contributing about 690 basis points. Its second-quarter sales were up 3% year-over-year to $33.8 billion. 
Consumers continuing to focus on health and wellness over the course of the pandemic gave Walgreens' figures a big boost in the second quarter. The company administered 11.8 million Covid vaccines and 6.6 million tests in the second quarter ending February 28 as the Omicron variant surged, which experts said drove more store traffic. As the third year of the pandemic progresses, however, the company's growth may depend on the course of the pandemic, experts said.
"We continue to make important strides along our strategic priorities, building a consumer-centric, technology-enabled healthcare enterprise at the center of local communities," Walgreens Boots Alliance CEO Rosalind Brewer said in a statement. "VillageMD and Shields are delivering tremendous pro forma sales growth compared to their year-ago standalone results, and our Walgreens Health segment is on track toward long-term targets."
Walgreens' performance has varied over the course of the pandemic. During the pandemic's early days, Walgreens executives said sales dropped by mid-teens percentage rates in the last week of March 2020 when the threat of the virus kept consumers indoors. But over the course of the past two years, Walgreens has started leaning more into health services. Last year, when vaccines were starting to be rolled out, the company furthered its plans to become a healthcare destination.
Walgreens' healthcare booster
Brewer in October laid out plans for Walgreens to become a more healthcare-focused company to generate long-term growth. The company's newly launched Walgreens Health arm, the segment of the company that encompasses its health offerings, saw revenue of $527 million during the second quarter.
VillageMD, a primary care service provider, currently has 102 co-located clinics opened, with plans to open 200 VillageMD clinics by the end of the year. The company also made a $5.2 billion investment in October to accelerate the opening of at least 600 VillageMD locations inside Walgreens stores by 2025 and 1,000 by 2027. 
"You can still see that there's a high level of hesitancy or safety concerns in the American public today," said Matt Moorut, director analyst at Gartner. "I think that the focusing on the benefit of vaccination rollout that [Walgreens] had, and the continuation of that is something that makes a lot of sense given where we're at."
Walgreens has administered a total of 62.8 million coronavirus vaccines to date. But with the Food and Drug Administration's newly authorized fourth Covid shot for consumers aged 50 and older, Walgreens may be positioned to benefit from increased demand for vaccines in the coming months, experts said.
"They're in a position where if there are further spikes, and as it sounds like there will be another wave of booster vaccinations being offered by the US government, then it's going to draw more more people into the stores," Moorut said. This scenario also presents an opportunity for the company to engage with customers through products and services such as MyWalgreens memberships, which reached 96.1 million members in the second quarter. "At the same time, if that doesn't happen, they're not likely to be able to acquire quite as many users." 
What's next for Walgreens
The company's U.S. e-commerce sales rose 38% in the second quarter or 116% on a two-year basis. The growth in the company's omnichannel business in the recent quarter was largely driven by 3.9 million same-day pickup orders. Walgreens launched same-day curbside pickup services in July 2020 and has collaborated with Uber Eats as well as DoorDash for delivery services in recent years.
To drive further efficiencies over time, Walgreens said it is on track to have 22 automated micro-fulfillment centers by fiscal year 2024. Walgreens so far has three of these types of fulfillment centers opened. 
Ethan Chernofsky, vice president of marketing at Placer.ai said that the pandemic may have a long-lasting effect on how consumers view health and wellness — an attitude shift that Walgreens likely wants to take advantage of. "There is this greater appreciation for health and wellness as an overall trend," he said. "That's one of these mindset shifts that could last far longer."
Walgreens also maintained its annual forecast of low-single-digit adjusted earnings per share growth, indicating a more conservative full-year view, experts said. "How well Walgreens does is quite tightly tied into the ebb and flow of the pandemic," Gartner's Moorut said. "Walgreens is probably in a strong position because of what's happening with the pandemic. But I think, from an investor's perspective, it's still probably quite an uncertain period."