Walmart announces Home Depot as first customer of its delivery service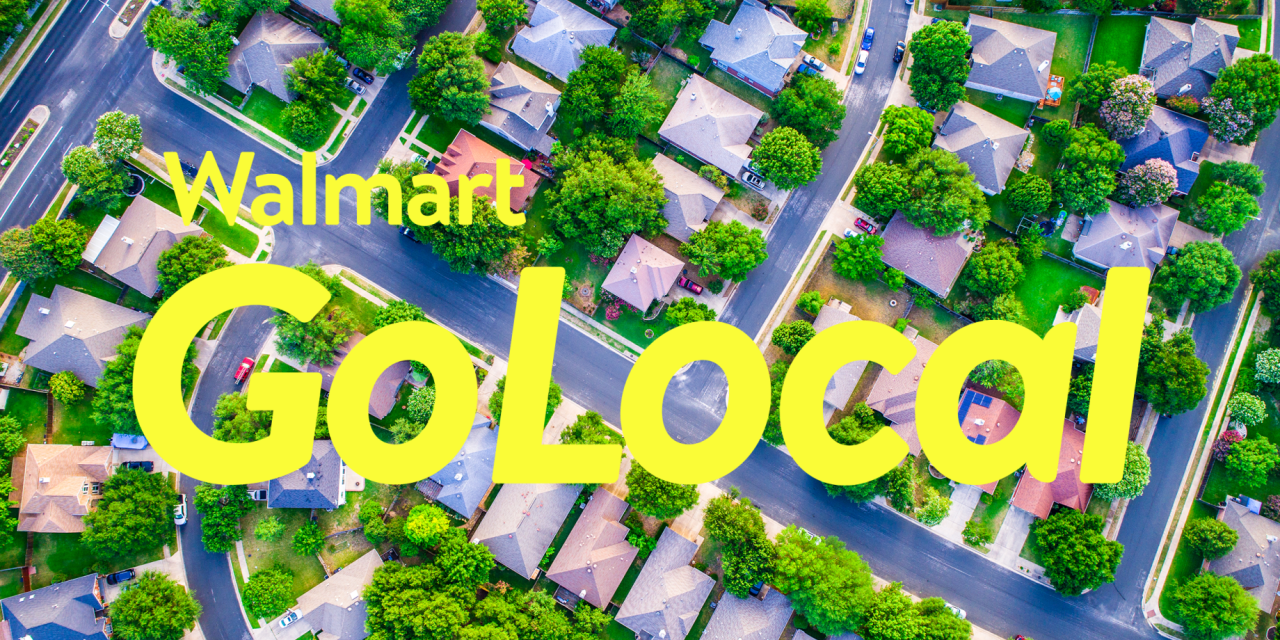 Walmart
On Wednesday, Home Depot announced that it would be the first retailer to join Walmart's delivery as a service business, Walmart GoLocal.
Walmart launched GoLocal in August this year to offer label last-mile delivery to other retailers. Walmart said that deliveries would be handled by a combination of Walmart associates, gig workers and, occasionally, other delivery companies. Now, GoLocal will offer Home Depot's customers same-day and next-day delivery in select markets – with plans to expand nationwide by the end of 2021.
Home Depot's entry into same-day delivery is another way for the retailer to increase digital sales, as well as sales from contractors, by offering a unique service that its main rival, Lowes, does not. For Walmart, signing the mega home improvement retailer signals the legitimacy of its last-mile delivery platform, and highlights Walmart's larger shift towards becoming a multi-service provider.
Home Depot flexes digital dexterity
Home Depot's vp of delivery, John Drake, told Modern Retail over email that the partnership with Walmart continues Home Depot's "multi-year journey… to expand our same-day and next-day delivery capabilities to reach about 90% of the US population."
Walmart, added Drake, shares many of the same communities as Home Depot and provides an opportunity to expand local delivery "especially in rural and suburban communities where delivery service providers aren't as dense."
The partnership is particularly beneficial because the two retailers have little competitive overlap in product offerings, explained Neil Saunders, managing director at GlobalData, over email. Indeed, Walmart has a small selection of home improvement items, but most are tilted towards small DIYs or repairs.
Home Depot has had a stellar couple of years given that the pandemic accelerated home improvement projects: in 2020, the retailer generated $132 billion in revenue, an increase of 19.9% year-over-year. Incremental growth continues into 2021: during the retailer's most recent earnings call, Home Depot reported revenue growth of 8% to $41.1 billion in the second quarter.
However, growth for the retailer is slowing: same-store sales comps were only up 3% year-over-year compared to 25% in the same period the year prior, unique transactions dropped 5.8% and paint, hardware and garden sales were negative year-over-year.
To continue to drive incremental growth, the retailer is now focusing on beefing up its digital and professional contractor offerings.
Home Depot has been investing in digital innovations like in-store aisle mapping, buy-online-and-pick-up-in-store services and a revamped loyalty program since 2017. In 2020, those investments paid off: In the second quarter of, 2021,  the retailer increased its digital sales "approximately 100%," said Ted Decker, president and COO of Home Depot.
Home Depot also excels in the professional category: pro customer sales outpaced DIY for the second quarter in a row last quarter, said Craig Menear, Home Depot chairman and CEO. Moreover, Home Depot outpaces Lowe's in the percentage of pro vs non-pro consumers, with 45% at Home Depot and only 20-25% at Lowes.
Last-minute fulfillment is another way for Home Depot to offer a unique service to pros, compared to its rival Lowe's. Pros can now order materials directly to a job site in advance — ordering anything from last-minute additions like nails or essentials like appliances within a day — and the delivery service is centered around Home Depot's site and app.
Walmart diversifies and furthers its fight against Amazon
For Walmart, taking on a first retail client the size of Home Depot highlights Walmart's commitment to its same-day delivery services. This commitment is key if Walmart wants to compete with Amazon's Flex, traditional delivery services expanding to same-day delivery like FedEx or UPS, and startups in the space like Deliv or Dark Store.
"By virtue of its own operations, Walmart already has tremendous logistics power… [and] enormous reach because of its stores," said Saunders. "However, it needs to build out even more scale in fulfillment.. to compete against Amazon — which has its own in-house operations that are pivotal to its success. Walmart isn't anywhere near Amazon's scale on this front, so it needs to bring other retailers on board to build volume."
David Marcotte, an svp at Kantar Consulting, said that Walmart GoLocal is just one arm of Walmart's larger push to move from products to services. Over the past few years, for example, Walmart has been building out a financial service (Money Center), e-commerce technology services and, now, last-mile delivery.
"Walmart has consistently been working very hard on moving away from making money from products to making money on services," said Marcotte. "It gets them out of building stores and remodels — a whole host of very expensive activities… We should consider [this news] not as a one-off, but something of a much broader set of strategic moves at the moment."
Still, said Marcotte, convincing other businesses to hop on board the Walmart services train — for last-mile delivery or otherwise — might not be as easy for retailers with more competitive product overlap.
"[Brands are] going to get into the same calculation as they do with Amazon, which is: do [they] want to partner with Walmart [or] — for many retailers — their number one competitor," said Marcotte. "I don't know."