How Wayfair's 700-person product team builds new tech features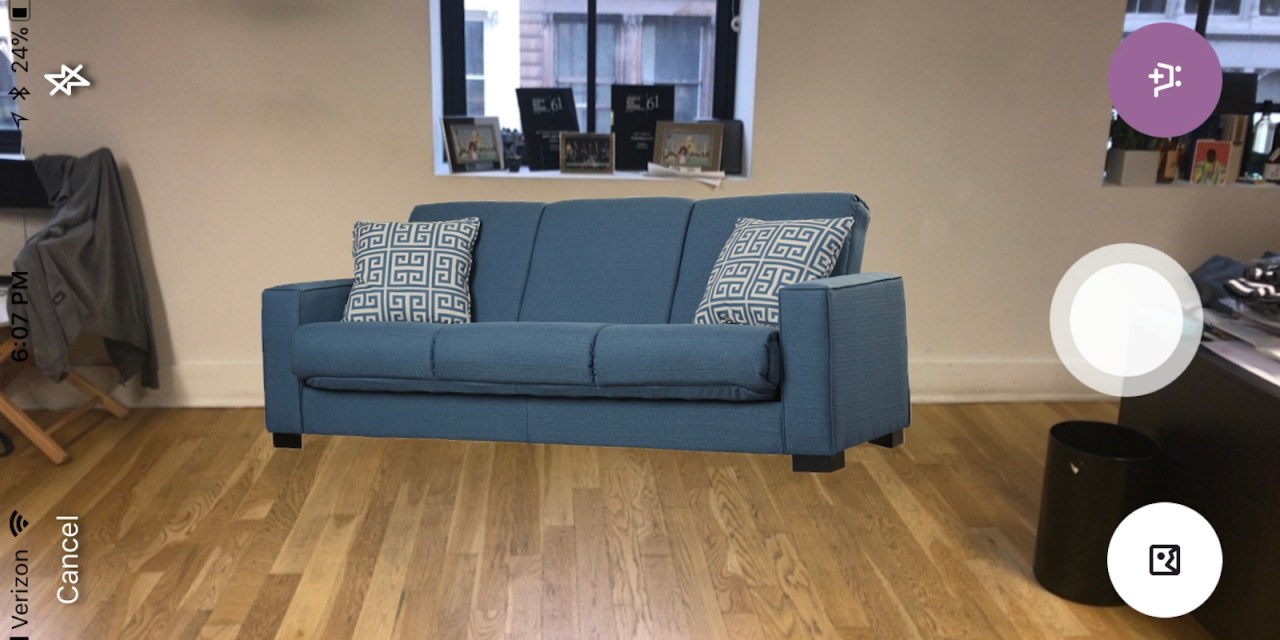 When Matt Zisow, head of product at online furniture brand Wayfair, thinks about what new technology to invest in, he and his team first start by identifying a customer problem, and then decide what tech features could potentially solve that problem.
"[Customers] don't come to the site to use visual search or 3D planning — they come to find products they love," Zisow said at the Digiday Retail Summit in Austin, Texas earlier this week. Within the past two years, Wayfair has launched its own visual search feature, which allows customers to upload a photo to find what they're looking for, as well as a 3D room planning feature. Using augmented reality, the room-planning feature allows customers to see how a product would look in their home through their phone's camera lens.
Like many other retailers today, Wayfair is tasked with figuring out what, from a host of new cutting-edge technologies, it should invest in in order to improve the online shopping experience for customers. Last year, Wayfair generated $6.8 billion in revenue and had a GAAP net loss of $504 million, as investments in tech and logistics, as well as excess inventory, continue to eat into the company's profits.
"Building a platform that will win at scale with customers and suppliers requires a long-term approach to investments," Wayfair co-founder and CEO Niraj Shah said on the company's last earnings call.
Retailers don't have an exact timeline for when technology like visual search will become a mainstream consumer habit, making it a risky bet. But Wayfair thinks about investing in technology that will also help them better collect data about how customers are browsing their site and where they're looking for inspiration.
Zisow said that his product team's work falls into three main buckets. The first is improving the core search and discovery funnel. Wayfair has 14 million different products available for purchase.  "So how do we help customers very quickly find things that are perfect for them?" Zisow said. The second is tailoring the user experience based upon what they're shopping for. The third is ensuring that the load time for Wayfair's website and app remain speedy.
Zisow's team has more than 700 people — including engineers, data scientists and UX designers — that work predominantly from Boston and Berlin. Zisow said that Wayfair has built such a large tech team because it still has a culture leftover from the lean startup days — Wayfair was founded in 2002 — that prioritizes building features themselves, instead of relying on third parties to do it.
"At Wayfair, when we decide to build versus buy, we go through criteria [such as:] Is this tech core to our competitive advantage, are there third parties that can do it better and cheaper, and will these partners last and support our growth?" said Zisow. "The answer is typically no."
Another benefit of building new features in-house is that Wayfair can roll out a scrappier version of a product earlier. Even if it's not the final version of the feature Wayfair has envisioned, getting it out in the wild to collect data about how customers are using that feature is critical. For example, when the company was working on building a 3D room planning feature, it first released a 2D room planner.
Zisow said that Wayfair is also making major investments in computer vision, and not just to power visual search. He said that Wayfair is using computer vision to recommend products that are visually similar or fit with the certain style of a room, or to recommend other products if an item's out of stock. It's an investment that will help them solve for the crowd that wants to be inspired by something they find on Instagram or Pinterest, and then use that to find products on Wayfair.
"Customers engage [with computer vision] without even knowing it," Zisow said.
—
Sign up for the Modern Retail Briefing to get retail news, analysis and insight delivered to your inbox every morning.