How retailers are rethinking wedding and baby registries in the Amazon age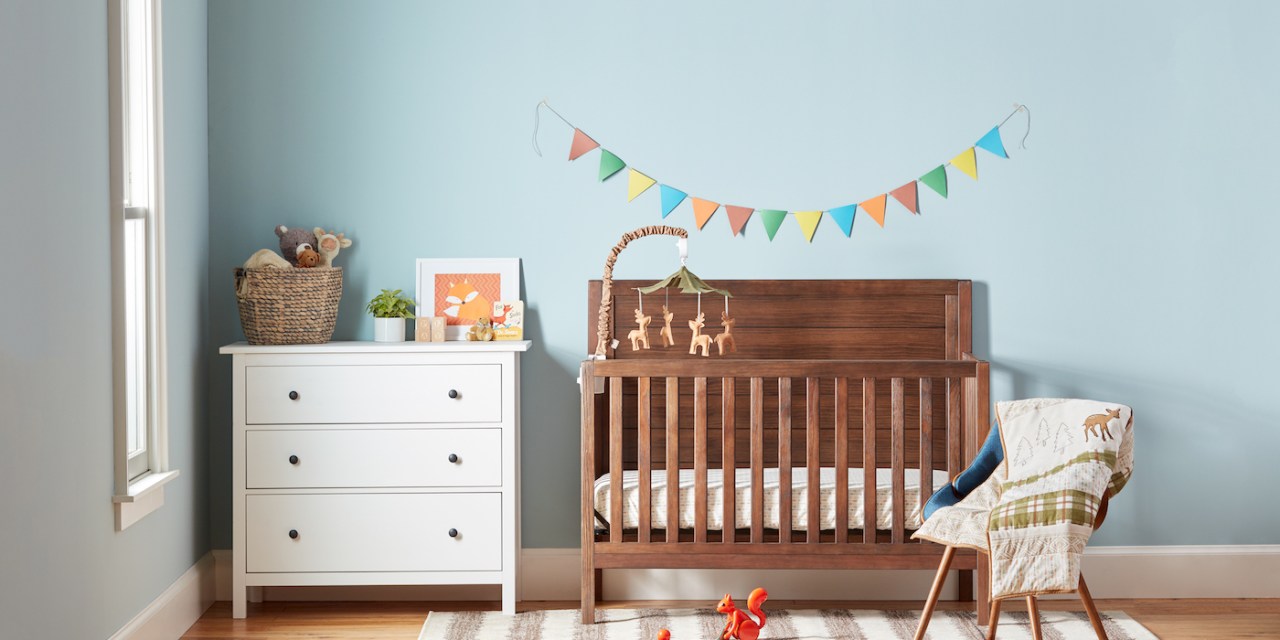 Retailers are increasingly giving their wedding and baby registries a digital upgrade, in response to changing consumer tastes and competition from digitally native startups. That means adding new digital tools like chatbots, providing alternatives to  traditional gifts, and integrating mobile in-store shopping options and
Walmart announced yesterday that it is rolling out a new baby registry section within the Walmart app. As part of the redesign, Walmart's adding a chatbot that will ask soon-to-be parents questions about their due date, their baby's gender, and what type of nursery theme they prefer (including if they want a gender-neutral theme). The bot will then use that information to pre-populate their registry with suggested items.
"Long gone are the days when creating a baby registry meant walking around the store with a scanner in hand," Ashlee Neuman, deputy editor for the Bump, said in an email. Today, they're likely to be registered at multiple sites. And, they might want gifts that can't be found on big-box retailers' shelves.
Then there's the Amazon effect: the e-commerce site has also become an increasingly popular place for registries, with some surveys reporting nearly a third of respondents are turning to Amazon to create wedding registries or buy baby products. So, big-box retailers also have to figure out how to differentiate themselves against Amazon's endless aisles — as well as newer startups that allow shoppers to create registries by pulling items from multiple e-commerce sites.
In response, retailers are investing in slicker digital shopping capabilities to make the registration process as easy as possible, and in some cases are partnering up with startups that threaten to take away some of their market share.
Weddings and baby showers are two of the most popular occasions that shoppers have traditionally created registries for. According to an analysis from baby registry startup Babylist, the average order value of a baby registry created on its site last year totaled $2,100 and contained 121 items. And in a survey released by wedding website the Knot last year, respondents reported a total average order for their wedding registries of $4,853, and containing 125 items.
Big-box retailers like Target, Walmart, and Bed Bath & Beyond (as well as its children's store, Buy Buy Baby) have been traditional stops along the path to registering for both wedding and baby showers. So, conversations about how to cater to both occasions have to go alongside one another. For both wedding and baby showers, the demand for cash, charitable gifts, gift cards and services in lieu of gifts has risen, but more so for wedding registries, according to Neuman.
"Many soon-to-be-weds find they don't absolutely have to have a new set of dishes or a high-end kitchen appliance and prefer to put the money toward shared experiences — but when you're expecting a baby, there's no getting around the fact that you're going to need a whole bunch of stuff," Neuman said.
Target gave the registration process for its registries a refresh a couple of years ago, by integrating Pinterest Lens into its registry experience, so that customers could point their apps at an item they liked, and automatically add it to their registry. And last year, it partnered with Honeyfund — a startup that allows couples to request contributions towards their honeymoon and other experiences in lieu of gifts — to allow couples to add a honeymoon fund on their Target registry. Crate and Barrel also announced a partnership with wedding registry startup Zola last year to sell Crate and Barrel products directly on the Zola site.
Zola opened its first brick-and-mortar store in New York City this year, a pop-up that will run through April.  Here, CEO and founder Shan-Lyn Ma said the company is focused on how to use technology to help customers easily add items to an online registry in a brick-and-mortar environment. Its app utilizes near-field communication, which allows customers to wave their phone over an item to add it to a registry, instead of scanning a barcode.
Zola, which started solely as a wedding registry site in 2013, also now offers wedding planning services as well, like an online directory of vendors and invitation designs. That's where Ma believes they can forge ahead of big-box retailers.
"I think we've seen many department store retailers try to copy some of the features we have within Zola," Ma said. "But it's been tough and we haven't seen anyone really offer the same end-to-end experience we have."
—
Sign up for the Modern Retail Briefing to get retail news, analysis and insight delivered to your inbox every morning.