While independent retailers close, dollar stores are preparing to move in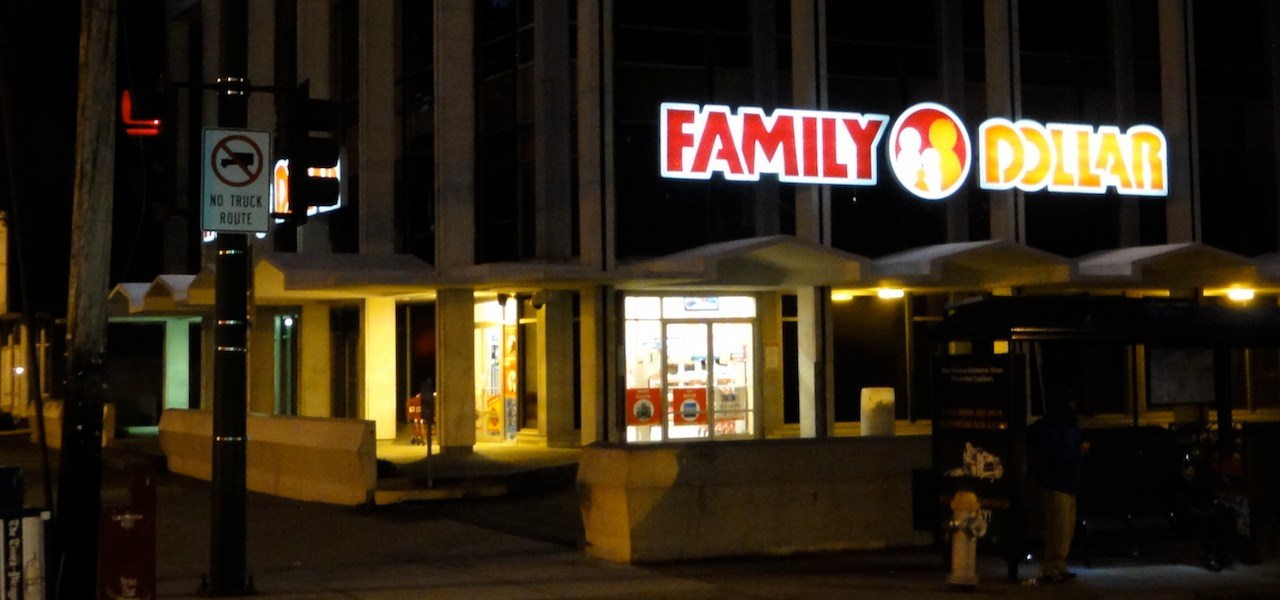 As the U.S. slides into a recession, dollar stores and their investors have little to worry about.
Dollar General CEO Todd Vasos, for example, told analysts in a recent earnings call: "we do very good in good times and we do fabulous in bad times." That the number of customers had increased in recent months was "no surprise," based on "past recessionary times," he said. "I am very bullish that we will continue to hold on to those customers for a long time." 
Since the last recession, dollar stores have thrived. Between 2008 and 2018, locations for the three major dollar store chains — Dollar General, Dollar Tree and Family Dollar — increased by 62%. There are now more than 30,000 outlets across the US, with an extra 1,500 Family Dollar and Dollar General stores slated to open by the end of 2020. (Some 25,000 retail stores across all sectors are expected to close this year, according to June research from Coresight Research.) As of 2019, Dollar General is the largest US retailer by store count, with more than 15,000 outlets.
Dollar store giants are among the few retailers that have continued to see gains through the pandemic. Dollar Tree increased net sales by 8.2% in the first quarter and hired some 25,000 new associates between March and May. Meanwhile, Dollar General reported net income $650 million for the first quarter of 2020, up from $385 million in the first quarter of 2019. Vasos attributed these successes to higher initial markups on inventory purchases, as well as the store's ability to meet its customers' changing needs and desires over the lockdown period.
Strategic investments initiated in the past two years have also begun to pay off. Dollar General's efforts include a move into private-label brands and more grocery, as well as developing its own distribution centers to ship and store fresh and frozen food. 
Targeting mom and pop stores
These efforts are not uncontroversial, however. Once dollar stores are in place, it's hard for lower-profit, full service grocery stores to compete, let alone to open up next door, according to experts. In small towns in Kansas and Iowa, small grocery stores have been forced to close after dollar stores opened nearby, sending sales plunging by as much as 30%.
There are other concerns, writes University of Georgia researcher Jerry Shannon in a forthcoming paper, to be published in the Annals of the American Association of Geographers: "While they likely play a role in supporting the immediate needs of their customers, dollar stores' corporate model funnels profits out of neighborhoods, contributing little to local economic development and failing to address racialized economic disparities."
"They're predatory," said Julia McCarthy, of Columbia University's Laurie M. Tisch Center for Food, Education & Policy. "Dollar stores have moved into neighborhoods that tend to be lower income, that tend to be communities of color. These are the same communities that, for years, have suffered as a result of redlining. They're places where other grocery stores won't go." 
The majority of dollar store customers are low-income, with 57% of Dollar General customers earning less than $50,000 a year, according to data from Kantar, compared to 41% of Walmart customers. Some are drawn to dollar stores for their lower upfront prices, often the result of smaller packages and higher unit prices; others have no other alternative for groceries or household goods in their neighborhood. 
At the same time, food insecurity among poorer communities is mounting, due to the pandemic: nearly four out of ten Black and Hispanic households with children are struggling to feed their families, according to research by economists at Northwestern University based on Census Bureau data. 
Partly in response to these criticisms, dollar stores have moved toward introducing more perishable foods, though it's limited in scope. At the moment, fresh produce is available in about 4% of Dollar General stores. Even then, the products on offer tend to be highly processed and non-perishable: A search for "apple" on the DG Fresh site returned 182 items, ranging from sour apple energy drinks to frozen apple pie. Fresh apples were not among the offerings. 
Cities fighting back
To protect residents, local politicians have helped to put in place ordinances designed to limit the number of dollar stores in a given area. Enacted in April 2018, Tulsa, Oklahoma, was one of the first areas to pass anti-dollar store legislation, creating a "dispersal standard" barring new dollar stores within a mile of any existing dollar store. 
In a forthcoming study, researchers at the Laurie M. Tisch Center identified 18 ordinances in place around the US designed to prevent further expansion, with specific language around food insecurity. Of these, McCarthy said, 14 were in southern states and four in Midwestern states. "The percentage of Black residents in 16 of those 18 jurisdictions and the percentage of Hispanic residents in five of the 18 places were higher than the national averages," the study said. 
With an eye to preventing potential expansion, cities such as Cleveland, Ohio and Maudlin, South Carolina, are now considering ordinances of their own. Cleveland is home to 70 dollar stores — often in its poorest neighborhoods. In a Cleveland City Planning Commission meeting, live-streamed on June 5, City Planner Shannon Leonard called for a pause on issuing permits to dollar stores until November, with the intention of finding a longer-term solution. 
"There's a growing proliferation across the country in urban areas, as well as rural areas, to kind of oversaturate the area with these types of stores," she said, "usually knocking out current, local mom-and-pop type groceries as well as preventing bigger grocers from coming into the area." The city's Planning Commission has since recommended that the Council put a moratorium on zoning permits until November, allowing officials time to consider whether restrictions would be possible or appropriate. 
Still, dollar store giants seem unruffled by these pieces of legislation — especially because so many of them are deeply local. "We continue to believe we operate in one of the most attractive sectors in retail," said Vasos. "We are well positioned to drive continued growth, even in what's expected to be a challenging economic environment."