Wholesale marketplaces say virtual trade shows are here to stay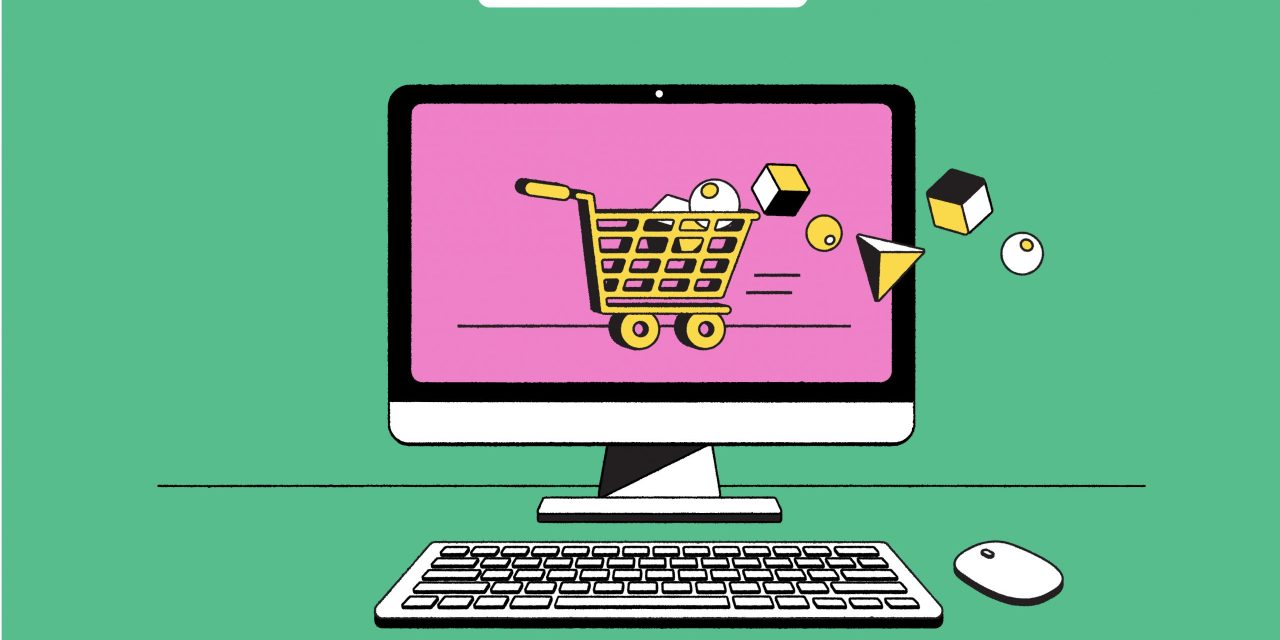 Virtual trade shows aren't going anywhere
Last summer, as the pandemic reached its second spike in the U.S., the wholesale industry got a major shake-up. Trade shows — those large, industry-wide gatherings in which manufacturers showcase their upcoming offerings and buyers walk around exhibit halls to decide what to purchase — went online for the first time. The auto industry's AAPEX show, as well as digitally focused wholesale marketplaces like Faire and FashionGo, offered online events to for the first time to connect buyers and suppliers.
That marked an important shift for the wholesale space at large, because trade shows provide an essential meeting ground for retailers looking to both strike up relationships and find new products — a goal that most wholesalers assumed was only possible in person. But while virtual trade shows were initially seen as a temporary blip amid the pandemic, companies like Faire and FashionGo now say they have no plans to stop. Both companies said their number of attendees has continued to increase for events in 2021 versus last year. As more wholesalers add e-commerce options, attending a digital trade show to find new products, too, may soon become a routine feature of the industry.
"Our sense is that in-person shows are really good forms for community-building, so we think there will always be a role for them," said Lauren Cooks Levitan, the chief financial officer at Faire, but "the efficiency of being able to shop online and have access to thousands and thousands of brands, the catalog deck that you get, just can't be matched."
Faire is an online marketplace that focuses on independent sellers across product categories: Small merchants list their products on Faire's website, and buyers place orders.
Faire has hosted three digital trade shows so far, beginning with its Faire Summer Market last August. Across all shows, Faire has overseen 300,000 orders, and, according to Levitan, those numbers are rising. Sales volume quadrupled during its summer market this July compared to its first summer market last year — some participating brands moved as much as ten times the volume this year versus last year, she said.
One reason to think that virtual trade shows are here to stay is that wholesalers themselves are embracing online marketplaces. Previously, wholesalers had been much slower to adopt e-commerce than regular consumers because of the unique nature of buying wholesale, but the pandemic appears to have shifted that permanently.
Major wholesalers like the grocery giant UNFI have launched digital marketplaces, while existing digital-first wholesalers like Faire, NuOrder and Joor have raised hundreds of millions of dollars of venture capital to fund their expansions (Faire just received $260 million in June).
Taking cues from other shopping sites
In general, online trade shows look a bit like a Prime Day event: Digital marketplaces host collections of new merchandise in a centralized hub, usually alongside videos or livestreams of events.
Paul Lee, CEO of NHN Global, the parent company for the online wholesale marketplace FashionGo, said that livestreaming has been one helpful tactic to get people buying. During its FashionGo Week, the company hosts a series of shoppable livestreams — a buyer might be watching a supplier speak or present product, and they could make a transaction directly on the video.
Search tools and product recommendations, too, make it easier for buyers to sleuth out products of interest to them than having to walk laps around a physical conference venue. When someone clicks on a product on FashionGo, a built-in tool lets them compare its price to other, similar products across the site. "Procuring merchandise at an in-person trade show is a fairly laborious, tedious process," said Lee.
Virtual trade shows also attract smaller buyers for whom visiting every physical trade show might be a financial burden. Through a digital event, they can access the same merchandise without having to spend money as much on travel. Plus, virtual trade shows connect a more geographically disperse set of buyers and suppliers, including by forging international deals at a higher frequency than physical trade shows have. Levitan pointed out that about 10% of the brands participating in Faire's trade shows are from Europe, a new area of expansion for the company.
That does not mean virtual trade shows are going to become the primary model for the industry going forward. They have received plenty of resistance. One 2020 survey from the trade show solutions provider Tradeshow Logic found that 43% of exhibitors had no interest in attending a virtual trade show again.
Especially under a traditional trade show model, vendors pay significant sums to exhibit their products. The average cost of a 10 x 10 booth space sits at around $14,000 across all trade shows, making it a significant moneymaker for trade show operators and a non-negligible investment for brands. Because online exposure looks different, to pivot to digital, traditional trade show operators would have to rethink — and likely lower — those prices, meaning that many show operators are likely to resist a digital option.
Plus, plenty of industries can't easily sell their products online. It's more difficult to create a digital alternative for an event like BrewExpo America, a trade show for craft brewers — where taste plays an important role.
That's why many in the industry expect a hybrid approach to take hold. But the days in which the only way for a retailer to buy new merchandise was to fly across the country to a convention center appear to be over.
Faire and FashionGo, at least, said that even in a post-pandemic world, they are still going to offer digital shows — and they expected many of their customers to keep attending them.
"It's going to continue. I don't see digital trade shows just as a placeholder for canceled in-person shows," said Lee. Going forward, "I think it'll be a new channel that's going to coexist with the physical shows."