Why 2019 was a big year for point-of-sale lenders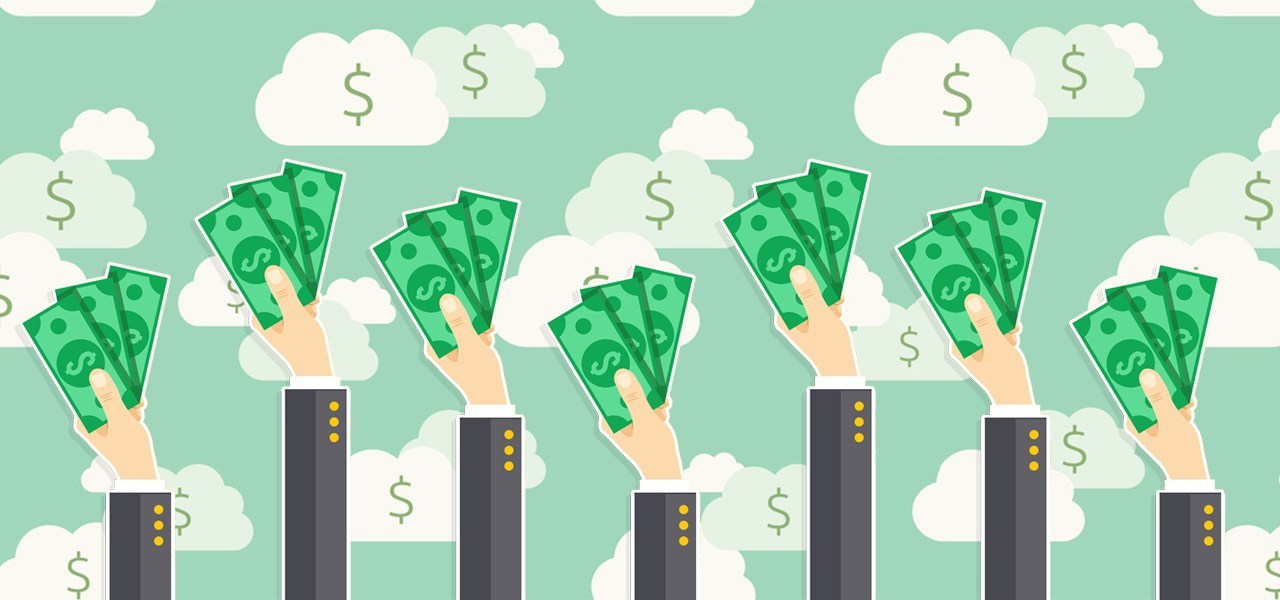 As retail credit cards continue to lose traction, 2019 has been the year that new forms of retail payment services picked up steam. These new services are taking marketshare from old and often predatory lending models, but they bring along their unique set of considerations.
New data from Second Measure show a steady increase of use of point-of-sale lenders. Payments made on the top five services of this kind in October nearly quadrupled compared to January 2018. Similarly, the number of new US customers has been sharply increasing.
The services — which include Affirm, Afterpay, Klarna, QuadPay and others — all operate similarly; for high ticket purchases, customers are given the opportunity to pay the balance down in installments over a set period of time. Usually, these services don't charge extra interest — so long as payments are made on time. A number of brands and legacy retailers have begun partnering with these services in the hopes of ginning up more sales; Peloton, for example, uses Affirm and Urban Outfitters and DSW have partnered with Afterpay.
Affirm is currently leading the pack, bringing in nearly double the new customers its closest competitor, Afterpay, saw this past October. Even with it being the current winner, the overall data points to more U.S. customers taking to these new products. Meanwhile, other legacy services like individual retailer credit cards are seeing a decline.
There are myriad reasons for this shift. It's generational, in that younger people are making more money than ever before and are spending it. But, they don't want to fall into the same financial pitfalls their elders did. Thus, it's also economic, given the U.S.'s long and sordid history with institutions offering middle- to lower-class individuals financial services with many strings attached. That mixed with one-stop-shop retail falling out of vogue — consumers are shopping from more than one brand — means that financial solutions for retail purchases is ripe for a change. While many of these new lending companies have been around for a few years, the last twelve months — and quite likely this holiday season — was when they really began to enter into the modern mindshare.
For years, retail credit cards were one of the more consistent ways retailers brought in extra cash. Fees and interest incurred by consumers who couldn't afford to pay the entire bill at once meant that stores could profit. Ted Rossman, an analyst at CreditCards.com, described to Modern Retail earlier this year these sorts of credit cards as "big business for the retailers." Department stores loved to sell people things, even more so when they couldn't foot the bill up front and shelled out more money in fees over time. Now, however, the interest rates for those services has been steadily increasing; it's currently at about 18%, which is nearly a percentage point higher than the average credit card APR. As a result, these credit cards have become less of a retail mainstay.
But, as eMarketer principal analyst Andrew Lipsman said, these new services are thought as an antidote to these more predatory lending schemas. "People are always going to extend credit," he said, but "the ability to digest it over a set number of pay periods is much healthier than getting yourself into high-interest debt."
Part of the reason why more people are taking to programs like Affirm is generation. Many younger people are more allergic to taking on debt burdens after seeing the financial crisis of the early aughts. "One of the worst things you can do is take out a bunch of high interest credit cards," said Lipsman, and younger folks "are aware of that."
The executives behind these point-of-sale lending services agree. "Young buyers are not feeling very comfortable using credit cards as they shop," said Affirm founder Max Levchin recently to Modern Retail. "It is certainly the case that the next recession is coming," he went on. While he does see it impacting consumer behavior, he doesn't see it impacting Affirm's overall business — other than slightly tweaking the algorithm for who is eligible for the loans.
But the question of how these services will remain intact are certainly top of mind. Currently, they work by offering consumers interest-free financing options. This is certainly appealing, but doesn't have the revenue growth potential of the usual predatory lending programs. This likely leaves one of two options: they could start incurring more fees down the line, or figure out unique ways to monetize user data. Either way, the no-interest payment plan becomes slightly more exploitative.
There is still a ways to go. Even though this was certainly a huge year of growth for the major players, they're not yet totally mainstream. Per Second Measure only about 2% of U.S. consumers knew what Affirm was this past October. But with each of the providers steadily announcing more mainstream partners — and as their new customer growth continues to expand — these point-of-sale lenders are looking more and more like the updated antidote to retailer credit cards.
What's more, these services aren't exclusive to only one retailer, which makes them more in-line with current shopping trends. "Today's younger consumers are much more promiscuous across retailers," said Lipsman. "You're not going to take in a retail credit card for a dozen retailers."