Why CPG startup Public Goods is selling its products in CVS without a membership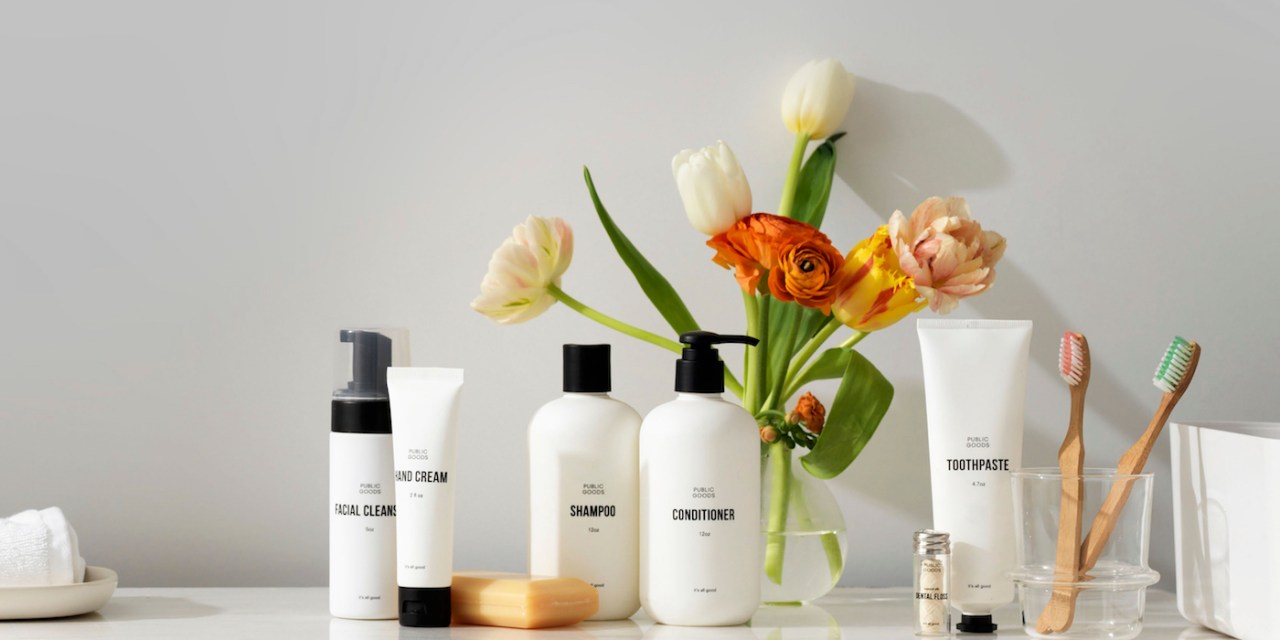 Public Goods, an online-only consumer packaged goods company, is making its first foray into physical retail.
The startup announced on Tuesday that some of its products like shampoo and gluten-free cookies, will now be available for purchase in select CVS stores. Unlike other CPG startups, Public Goods' shoppers have to buy a $59 per year membership in order to buy products from Public Goods' website, though they can sign up for a free two-week trial. So when Public Goods starts selling in CVS this week, it will be the first time that its products are available for purchase without a membership. As a result, Public Goods CEO Morgan Hirsh told Modern Retail that its products will be more expensive in CVS stores. Facial cleanser, for example will cost $8 in CVS, whereas it costs $5.25 on Public Goods' website.
This marks an important shift in the company's strategy, after years of being membership-only. The hope, according to Hirsh, is that Public Goods can now reach some new customers who primarily only shop brick-and-mortar, and some of the shoppers who discover Public Goods through CVS stores will eventually sign up for a Public Goods membership in order to get access to more of its products at lower prices. But, it could also dissuade people from signing up for a Public Goods membership, if they only want a few products and if they feel like it's easier for them to get those products in store.
Public Goods first launched in 2016, and sells roughly 250 products through its website, which are marketed as more eco-friendly, sustainable versions of everyday household items. Its goal, according to Hirsh, has been to make it easier for shoppers to find high-quality products, by carrying only one type of razor, deodorant, etc. The purpose of the membership, Public Goods has said is to ensure that it can ofter its products to customers at lower prices, as well as  free shipping on offers of $45 or more.
Having a membership also ostensibly encourages more repeat purchases, which is important in a low margin category like consumer packaged goods. Public Goods competitor Brandless, which at launch pledged to price all of its items at $3, eventually had to raise prices in order to improve margins on its orders, and shut down in February when it ran out of cash. Brandless has since been relaunched, after its assets were purchased in a fire sale.
Public Goods declined to disclose the number of members it has, but Hirsh has said that sales have increased more than five fold since February, while the number of total memberships has doubled during that same time period.
Hirsh said that physical retail wasn't initially in Public Goods' roadmap this year, but that the company was approached at the end of last year by a team at CVS that works with emerging brands. After a pilot in January, where Public Goods tested out displays at 10 CVS stores, CVS decided to expand Public Goods' displays to more stores.
Because Public Goods will be selling a variety of products across categories, the startup also won't be displaying its toothpaste and lotions next to the other toothpaste and lotions in CVS. Rather, Public Goods will be displaying all of its products on standalone "skinny towers" — one display will be for personal care products, while another one will be for its food products like its seaweed snacks and tortilla chips. Hirsh said that Public Goods will have displays for personal care products at about 2,000 stores and food displays at roughly 500 stores.
"What Public Goods does online is really simplify the shopping experience for people, in a world today where there are so many different brands," Hirsh said, and stated that he believed the same challenge exists at drug stores.
"I do think that anybody that enters the market as Public Goods did, with the membership model, is constraining their early traction," said Keith Anderson, senior vice president of insights for e-commerce analytics company Profitero. "It does make sense for them to pursue other ways to break through and drive awareness." But, he added that because of shoppers spending less time in stores due to the pandemic, Public Goods may have a harder time convincing CVS customers to try its product than it would normally.
Public Goods has no plans to open any of its own stores at the moment, said Hirsh. "When you think about making our products more accessible…it is much more expedient and practical, and cost-effective I think to partner with retailers, than it is to open up our own retail. But never say never."