Why off-price retailers are staying afloat as department stores falter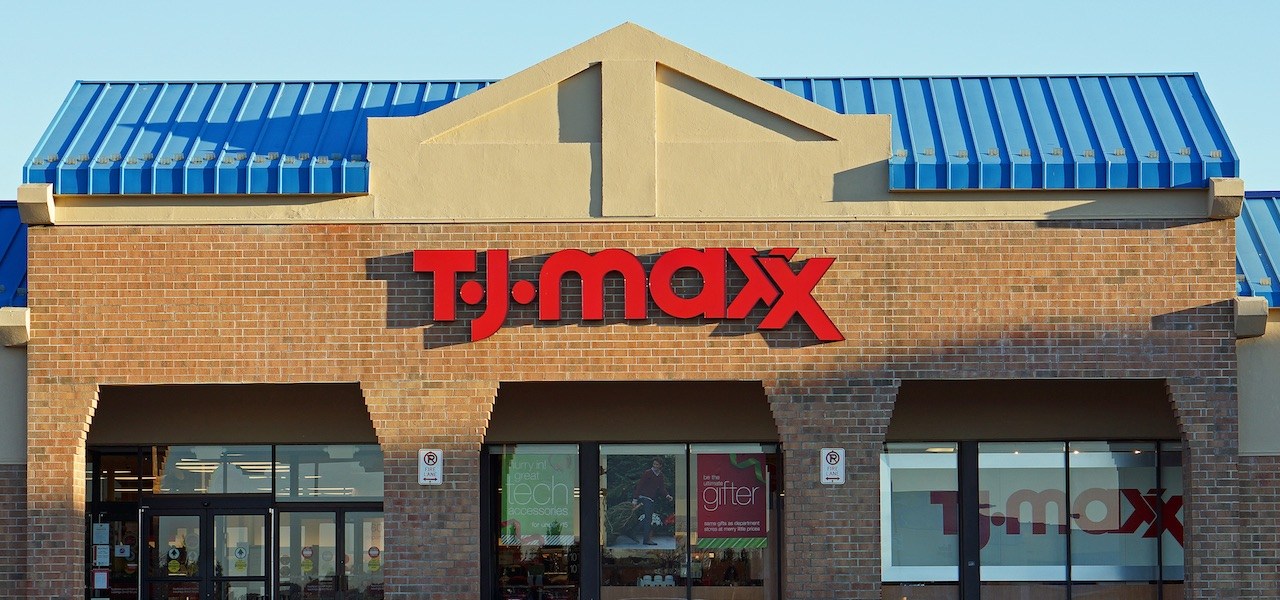 TJX
Despite their reluctance to invest in e-commerce — and a heavy reliance on in-store shopping — off-price retailers have been able to make a relatively even comeback following store closures. 
Most retailers have been focusing on growing online sales and offering services like buy online pickup in store. But companies like TJX — operator of TJ Maxx, Marshalls and HomeGoods — and Ross Stores, that have benefitted from consumers' appetite for bargain hunting to draw them into the store, continue to focus on in-store purchases as their post-coronavirus strategies. Meanwhile other stores like Burlington have focused on rebranding and refreshing merchandise as a path forward. As other traditional retailers like department stores continue to falter, these off-price stores are focusing on different fundamentals to weather the coronavirus storm. 
Recent results indicate that the off-price retail thesis may be working. In its third quarter earnings, announced in November, TJX  said its net sales were $10.1 billion, compared to the previous quarter's $6.7 billion. Ross also recorded better-than-expected earnings in November, including revenue of $3.8 billion, compared to the projected $3.42 billion. And according to analysts' projections, Ross Stores is expected to announce $4.29 billion in sales this quarter.
Indeed, discount stores fared much better than other non-essential retailers during 2020's reopenings in terms of foot traffic. From July through November, HomeGoods saw an average 6.7% year-over-year increase in traffic, according to Placer.ai's latest data. Meanwhile, TJX's competitor Burlington has also seen a robust recovery in foot traffic. By October, nationwide year-over-year visits were down 19.1%, compared to 32.5% and 22.5% in August and September, respectively, according to Placer.ai.
Much of their future strategy is to tread water now and wait for a coronavirus-free future. According to Lorraine Hutchinson, a research analyst at BofAS, this cohort of retailers stands to make a strong recovery in the post-vaccine era. "Off-price retailers stand to make a strong comeback in the next year," Hutchinson said. 
How off-price is staying afloat
Throughout the pandemic, many big retailers have floundered, with several declaring bankruptcy to stay afloat. These include JCPenney, which was bought out of bankruptcy by a group of mall owners at the end of 2020. Neiman Marcus declared bankruptcy back in May, and Lord & Taylor followed suit in August with its own Chapter 11 filing. Even fast fashion chains like H&M and Gap have struggled to sell apparel to at-home customers.
In contrast to traditional retailers' e-commerce and curbside pickup push, off-price counterparts have mostly remained business as usual. One reason why chains like TJX and Ross haven't been as hard as other retailers is that their products have remained in high demand, Hutchinson said. They've been able to shift assortments to quarantine-friendly merchandise soon after reopening. These include affordable alternatives to more expensive online brands, mainly in categories such as home decor and athleisure. For example, last quarter, Ross' saw its largest merchandise gains in the home segment. 
"With so many bankruptcies and closures, they've been able to buy great inventory in recent months," Hutchinson said. And historically, there's been a rise in customers looking for better deals during economic downturns. "We were surprised by how quick consumers went back into TJX and Ross stores," Hutchinson continued, especially compared to other retailers' slow foot traffic recovery. 
A focus on convenience and value
At Ross's most recent earnings, the retail said refreshed merchandise offerings and this year's delayed back-to-school season helped give the store momentum. The store's resumption of normal operating hours also contributed to its recovery, according to the company.
For Burlington, the temporary disruption has sped the path for upcoming rebranding opportunities. As CEO Michael O'Sullivan said in its latest earnings announcement, the company's recovery plans include investing in external internal talent growth, particularly in the merchandising departments.
He also hinted at the unveiling of a new reduced sized store prototype, dubbed Burlington 2.0, rolling out in 2022. This store format will feature better curated merchandise, which is expected to result in "favorable" economics compared to bigger stores. O'Sullivan also spoke of strengthening long term partnerships with Burlington's off-price vendors, especially as competition for top inventory categories heats up.
Even department store competitors have begun trying to take a few cues from off-price retailers. Nordstrom, for example, shifted focus last June when it announced it was further investing in Nordstrom Rack's online presence. 
At the end of the day, the biggest key to off-price's quick recovery, according to Hutchinson, is simple: "Their customers enjoy the treasure hunt," she said. And while most of these stores are focused on lower-priced items, even some higher-income customers have gravitated toward the stores' discounted designer sections.
In 2021, Hutchinson concluded, "there is an exciting market share opportunity for these retailers to take away from others," she said. And that may be bad news for department stores.