Why retailers are paying employees to get the coronavirus vaccine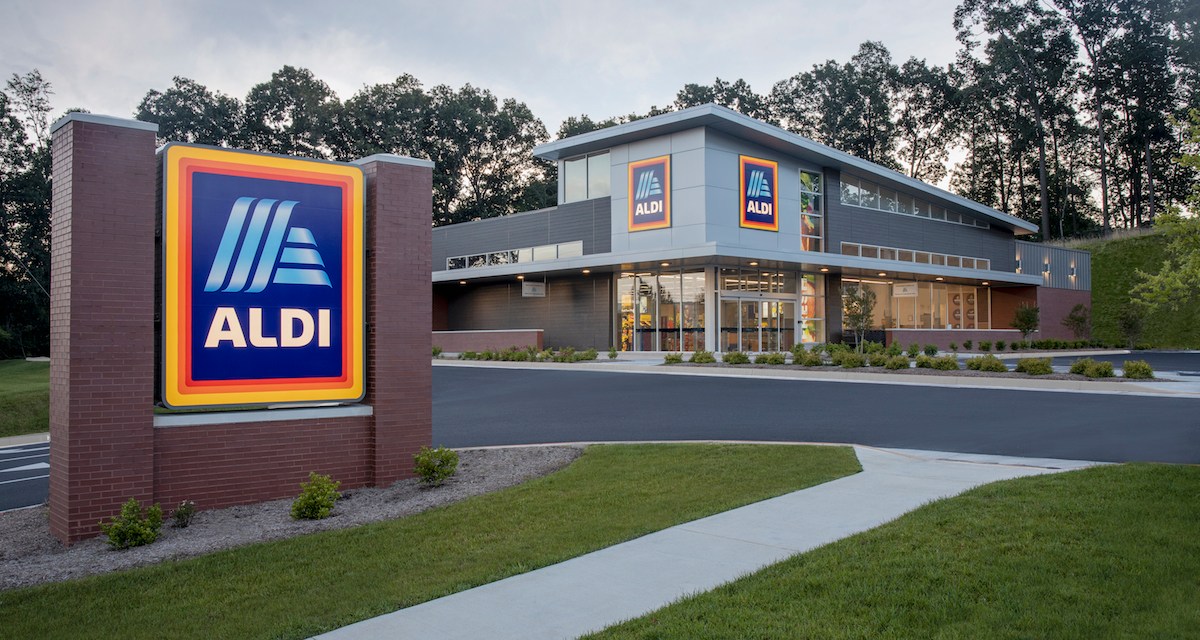 Retailers are trying to get their employees vaccinated — and fast.
There's a clear incentive for retailers to encourage their employees to get vaccinated as quickly as possible: as more of their employees get vaccinated, it decreases the likelihood that one of them will contract the coronavirus at work. However, mandating that employees get the vaccine presents its own set of challenges, such as if an employee raises a challenge to that mandate on religious grounds. So, some retailers instead see providing an extra cash incentive as the easiest way to encourage workers get vaccinated as quickly as possible. Lidl became the latest to do so on Wednesday, announcing that it will give an extra $200 to all of its U.S. employees who get the vaccine. Instacart has said that it will give workers who get the vaccine a $25 stipend, while Aldi, Trader Joe's and Dollar General have all said that they will give employees who get the vaccine an additional four hours of pay.
But paying workers also doesn't eliminate the other barriers that employees might face in trying to get the vaccine, such as running into challenges signing up for the vaccine and securing transportation to a vaccination site. Indeed, retailers face a number of hurdles over the next few months, and experts say all employers (including retailers) should start to think through now how they can help remove any obstacles to getting as many of their workers vaccinated as possible.
"Even with preventative measures such as masks, retail workers are at risk of exposure because they regularly come into contact with a large number of people,"Neil Saunders, managing director of GlobalData Retail said in an email. "This means getting vaccinated and protected is especially important."
Most retail workers still aren't eligible to receive the coronavirus vaccine. The CDC's latest guidelines suggest that states include grocery store workers in Phase 1B of vaccination, putting them in the second group of people eligible to receive the vaccine. While some states like New York, Washington have moved on to vaccinating people in Phase 1B, others have not. Meanwhile, states like Florida have chosen to come up with their own guidelines, prioritizing vaccinations for people 65 years of age and older ahead of grocery store employees.
Dorit Rubenstein Reiss, a law professor who specializes in vaccine policies at the University of California Hastings college of law, said that while employers can mandate that employees get the vaccine, they may run into a few challenges doing so. If employees have a religious objection to getting a vaccine, the Civil Rights Act of 1964 may require employers to give them an exemption.
Reiss said that coming up with a vaccine mandate doesn't mean that employers have to order the employee to get a vaccine or they are fired — "you can have a mandate that says, vaccinate or you need to wear this [personal protective equipment] throughout your shift" — but that paying workers to get the vaccine may instead be a more feasible way to get the most employees on board, with the least pushback. 
"It addresses a real problem: employees may have trouble taking time off to get the vaccine," said Reiss. Aldi, Trader Joe's and Dollar General have all said that they decided to give employees two hours off for each dose of the vaccine they receive (for a total of four hours). That's to account for the amount of time they believe it would take employees to get to and from the vaccination site, and to receive their dosage. 
That doesn't eliminate all the issues an employee may run into in getting the vaccine. In some states like New York that require people schedule an appointment to receive the vaccine, some people have reported issues signing up through the state website. Reiss said that employers may want to consider providing on-site help to employees who want to sign up for a vaccine appointment. They may also "consider also adding a day or two of paid leave if someone has for example a very sore arm or a mild fever — which are temporary, but are known vaccine side effects." Dollar General, for its part, has said it will grant paid leave to any employees who experience side effects from the vaccine. 
Additionally, even if employees get time off, they may not have easy access to transportation to get them to the vaccine site at their appointment time. So, another way for retailers to make it easier for employees to get the vaccine is to offer it on site. Retailers with pharmacies on site like Walgreens, CVS and Walmart could most easily do this. But, retailers could also talk with the state about turning, say, their parking lots into a vaccination site, with employees getting priority access.
"It's a lot easier for the employees, and it can be a public service," said Reiss. 
[Photo courtesy of Aldi]