With Depop acquisition, Etsy is building a 'house of brands' to fend off marketplace competition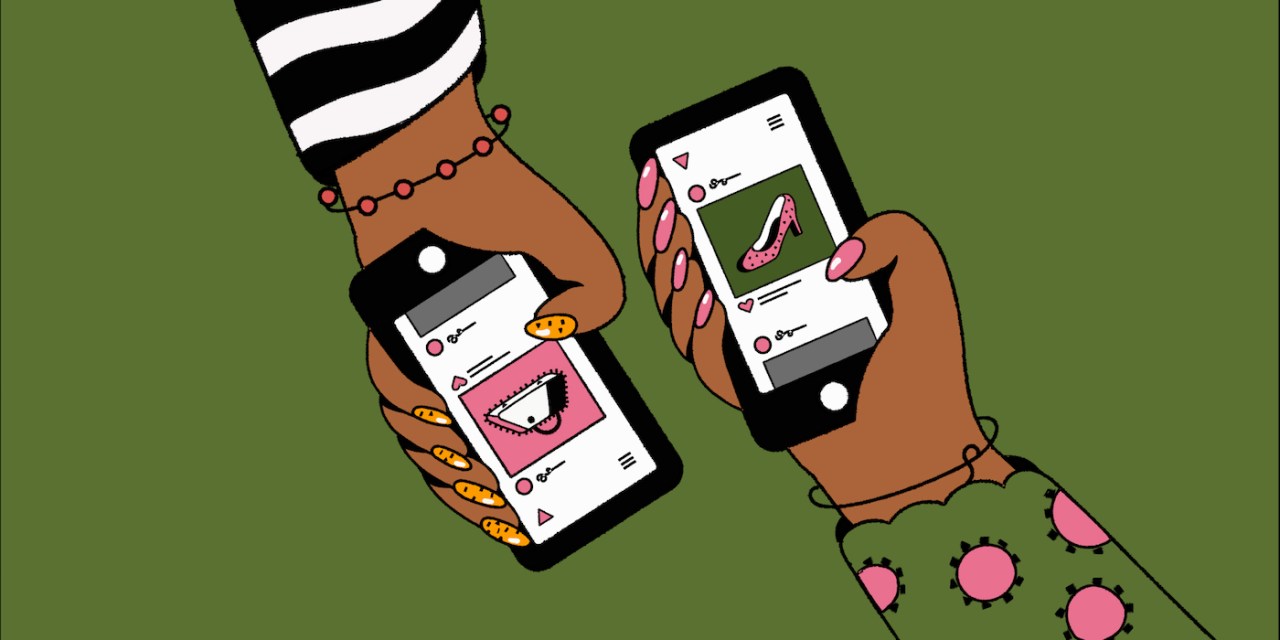 Ivy Liu
Etsy's strategy for staying ahead of other marketplaces is to acquire more of them.
This week, Etsy announced that it acquired Depop, a clothing resale app for $1.6 billion. That announcement comes nearly two years after Etsy acquired Reverb, a marketplace for new and used music gear. In its press release, Etsy laid out its rationale for acquiring Depop — namely, that it will help Etsy reach younger users, as 90% of Depop users are under 26. But the press release also stated that the acquisition will help Etsy further its "house of brands" strategy; the company will operate the three marketplaces separately — Etsy, Depop and Reverb — but share technology, marketing, product and customer services staff.
The profitability of peer-to-peer marketplaces like Etsy and Depop depends upon getting customers to buy as much from them as possible, as frequently as possible, while also retaining as many sellers as possible. As such, marketplaces are increasingly expanding into new verticals, in their quest to improve profitability. For example, within the past couple of years, Poshmark has started allowing its sellers to list pet products and home goods in addition to clothes, while StockX now also allows sales of collectibles in addition to sneakers and watches.
Etsy, however, is taking a different approach: It's operating three distinct marketplaces, betting that the name recognition of each of these brands will help Etsy more quickly acquire new customers than if it were to say, launch clothing resale under the Etsy brand.
A big year for peer-to-peer
Etsy's acquisition of Depop is its most expensive one yet — it previously bought Reverb for $275 million. It comes after a year in which Etsy acquired many new customers, largely due to customers coming to its site for the first time to buy masks. Etsy reported that between 2019 and 2020, its revenue rose 111% to $1.7 billion, while net income increased 264.2%  to $349 million.
"As a result of the pandemic, [Etsy] got a lot of new customers, so now the challenge is to maximize the lifetime value of those customers, said Jason Goldberg, chief commerce officer at Publicis. "The Depop acquisition gives them more sellers and more stuff to sell to all of the new Etsy customers."
Depop also reported explosive growth last year. In its announcement, Etsy disclosed that Depop brought in revenue of $70 million in 2020 — representing an over 100% year-over-year increase.
But, that also means Depop is still far smaller than many of the other resale apps in the U.S. Poshmark and ThredUp, for example, reported revenue of $262 million and $186 million respectively in 2020. Depop launched in 2011 and is headquartered in London, but only expanded to the U.S. a few years ago.
Striving for profitability
Etsy did not disclose whether or not Depop was profitable, but right now all of the publicly-traded resale apps — TheRealReal, Poshmark and ThredUp have yet to turn a full year profit. As Modern Retail has previously reported, resale apps have struggled to turn a profit in part because many of them have tried to subsidize shipping costs in order to attract more sellers, in addition to resorting to paid marketing. Poshmark's marketing spend, for example, totaled $32 million in the first quarter of 2021, and the company said that marketing represented 40% of its net revenue.
As a result, many of these resale apps have made expanding inventory selection a goal, with the hope that getting people to buy more can offset the amount these companies have to spend on seller acquisition. Poshmark has done this by letting sellers start to list a greater variety of products, including beauty and pet prodcuts. ThredUp has done this by partnering more with retailers like Walmart and Gap to help them launch their own resale marketplaces.
As such, Etsy's acquisition serves multiple purposes. For one, it may be able to cut down on the amount Depop has to spend on seller acquisition, by potentially recruiting Etsy sellers to also sell on Depop. Additionally, Etsy can also improve the lifetime value of its customers if it can convince them to buy from both Etsy and Depop
In its press release, Etsy stated that it intends to keep Etsy and Depop operating independently, but that the two apps, in addition to Reverb, will "benefit in shared expertise in areas such as product, marketing, technology, and customer support."
It's unclear yet how exactly this resource sharing will play out. Etsy has owned Reverb now for close to two years, and Etsy has given few details as to how Etsy and Reverb work together. During Etsy's last earnings call at the beginning of May, CEO Josh Silverman said that Reverb was starting to use marketing tools and techniques developed by Etsy to "help make the marketing funnel within Reverb even more efficient."
Etsy's house of brands approach is unproven, at least in the U.S. The largest marketplaces like eBay and Amazon have for years focused their growth efforts predominantly on adding more inventory and adding more sellers. Operating multiple websites also comes with the risk that these sites could cannibalize one another's sales, particularly if each of these sites start expanding into new verticals as well.
"Clothing resell, used guitars, handmade wooden coasters might not have too much consumer overlap so it makes sense to keep them as separate platforms,"Juozas Kaziukėnas, CEO of research firm Marketplace Pulse, said in an email."But I do wonder when it makes sense for Etsy to expand the core product rather than expand vertically."