With eBay's acquisition of KnownOrigin, marketplaces are starting to experiment more seriously with NFTs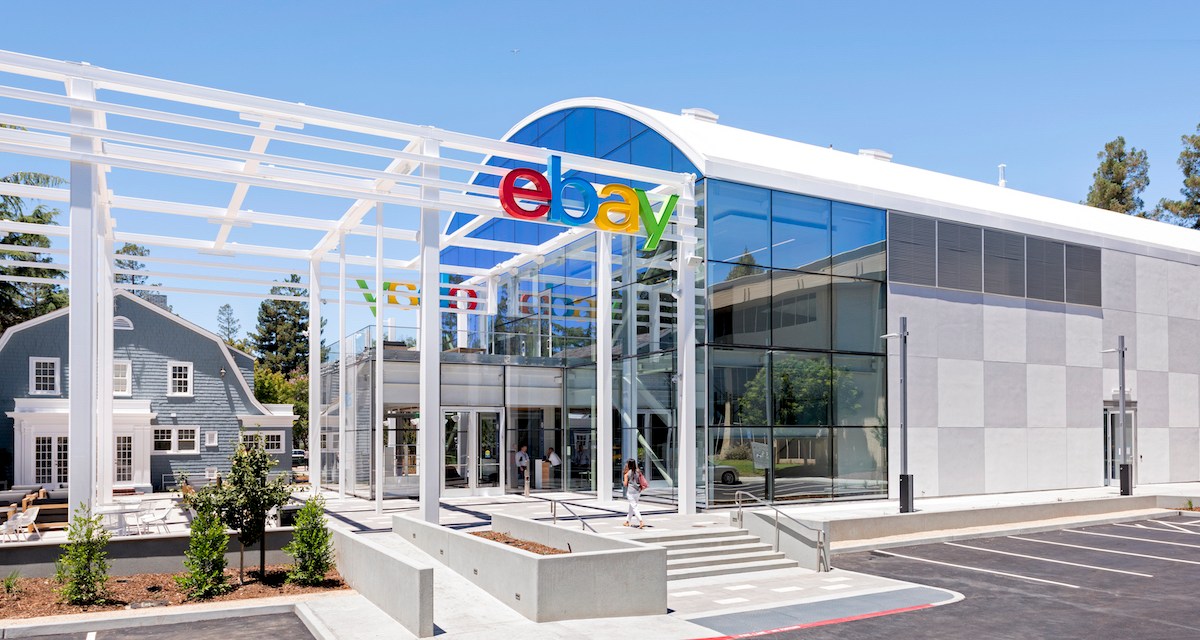 eBay
Even as the cryptocurrency market is headed for a downturn, established e-commerce platforms like eBay are starting to more seriously integrate non-fungible tokens, or NFTs, into their platforms.
On June 22, eBay acquired NFT marketplace KnownOrigin for an undisclosed sum, signaling the e-commerce giant has larger ambitions for the world of blockchain technology and digital collectibles. Separately Shopify last week introduced a new feature called 'tokengated commerce', where users can connect their crypto wallets to a Shopify online store and use their NFTs to unlock exclusive access to products, perks and experiences. 
As NFTs remain a buzzy topic among brand marketers and crypto enthusiasts, marketplaces are trying out different ways to tap into the growing trend. For many marketplaces, doing a limited-edition NFT drop has often been the first step to test the level of enthusiasm among buyers and sellers; then some companies like eBay are making acquisitions in the space as they bet on the long-term staying power of NFTs. However, e-commerce analysts remain skeptical of how much traction these efforts will gain, and warned that they may not result in any significant shift in consumer behavior across marketplaces.
For eBay, which first started selling NFTs in May 2021, adding these unique digital goods to its platform is a natural fit given that collectibles are a part of the "brand ethos" and a key part of its business, Insider Intelligence principal analyst Andrew Lipsman said.
"NFTs make more sense in this context, given the same scarcity economics at play and the ability to authenticate goods. There is likely a fair amount of overlap between the collector community and NFT users, so it does make sense for eBay to experiment and invest in the space," added Lipsman.
EBay chief executive Jamie Iannone described the deal as a "perfect addition" to its platform. "KnownOrigin has built up an impressive, passionate and loyal group of artists and collectors making them a perfect addition to our community of sellers and buyers. We look forward to welcoming these innovators as they join the eBay community," Iannone said in a statement.
Enabling NFT artists, collectors, and sellers represents an area of significant potential growth for eBay as it continues its tech-led rethink. Over the years, eBay has continually bet on adding new tech features to attract more buyers and sellers. The company has made technical investments to enhance the simplicity, effectiveness and security of its local pickup feature and expanded payment gateways globally to include Google Pay and Apple Pay.
"My sense is that a lot of marketplaces felt the need to start experimenting with Web3 technologies amid the crypto boom," said Lipsman. "But with the recent rationalization of this market, there's a growing sense that NFTs will be more of a fad than a trend. A lot of these NFT experiments will provide some learnings, but may never amount to much as a key long-term driver of commerce behavior on marketplaces."
Lipsman is referring to a wider selloff in the cryptocurrency market recently, where investors have been dumping speculative assets. The price of one of the most widely-traded crypto tokens, Bitcoin, fell below $18,000 a few weeks ago.
NFTs are essentially unique digital items, ownership of which is stored in a cryptocurrency blockchain, like the Ethereum blockchain. Interest in NFTs exploded in 2021 when singers, artists, businesses and celebrities jumped on to the NFT bandwagon selling everything from artwork to musical records to branded goods as NFTs. Sneaker maker Adidas reportedly clocked $22 million through the sale of its NFTs collection "Into the Metaverse," last year. Rival Nike acquired RTKFT, a company that produces NFTs and digital footwear, in December. Following the acquisition, Nike and RTFKT released its first NFT collection of digital sneakers in April. One of the sneakers from the collection, designed by Japanese contemporary artist Takashi Murakami, sold for $134,000 according to The New York Times.
Thanks in part to the activity of Adidas and Nike, some of the first marketplaces to experiment with NFTs are ones that focus on streetwear and collectibles. In January, Detroit-based sneaker exchange platform StockX announced the launch of Vault, a program that tied an NFT to ownership of a product on the StockX platform. StockX said in a May report that it has since dropped over 1,600 Vault NFT editions, the majority of which sold out just minutes after being released.
In January, live shopping marketplace Whatnot also started letting users resell their NFTs. Before eBay acquired Known Origin, they previously launched their own collection of NFTs, in May, in partnership with NFT platform OneOf.
Not every marketplace is jumping headfirst into the space. In April, Amazon chief executive Andy Jassy told CNBC that it's "possible" that NFTs might one day get added to Amazon's roadmap, but signaled the company had no near-term intentions to invest heavily in NFTs, nor in cryptocurrency. "We're probably not close to adding crypto as a payment mechanism in our retail business, but I do believe over time that you'll see crypto become bigger," Jassy said.
"Amazon is focusing on keeping the plates spinning," founder and CEO of Marketplace Pulse Juozas Kaziukėnas said. "Don't expect Amazon to come out with social commerce or NFT innovation; it's focused on fulfillment, workforce, etc," he added.
As marketplaces bet on NFTs to attract buyers and sellers, other e-commerce platforms are looking at how they can make it easier for their users to experiment with NFTs. Shopify, for example, is experimenting "non-stop," with a variety of new technology features, Kaziukėnas said — with NFTs being one such example. In addition to activating NFTs, the e-commerce major recently announced other new product features including Twitter Shopping to help merchants find new shoppers online. Kaziukėnas said that this approach makes more sense for Shopify because the company's focus is on giving tools to brands and marketers to "try what's hot today."
With tokengated commerce, the Canadian tech giant offers brands the ability to engage with their fans by unlocking unique commerce experiences, like product drops and early access to limited collections, via NFTs.
"Shopify sees NFTs not as speculative assets, but rather as tools for community building and engagement," Shopify head of blockchain Alex Danco said in a statement. "Tokengated commerce is especially great for brand collaborations—it makes uniting two brands' communities easier than ever, he added.
Shopify added that with its point-of-sale app, retailers will be able to activate its tokengated commerce experiences everywhere — from online to mobile to physical retail.
Despite the enthusiasm from marketplaces, wider adoption of NFTs is likely to remain a challenge because of a lack of education around the subject and waning consumer interest. According to Google Trends, the number of searches for the term indicate that interest in NFTs has dropped dramatically from its all-time high in January this year.
"It's an extremely niche behavior that most consumers don't understand how to engage in, even if they were interested. The biggest challenge–as with many emerging technologies — there isn't enough of a market of users to support the investment," said Lipsman.