With its new loyalty program, Target tries to attract infrequent shoppers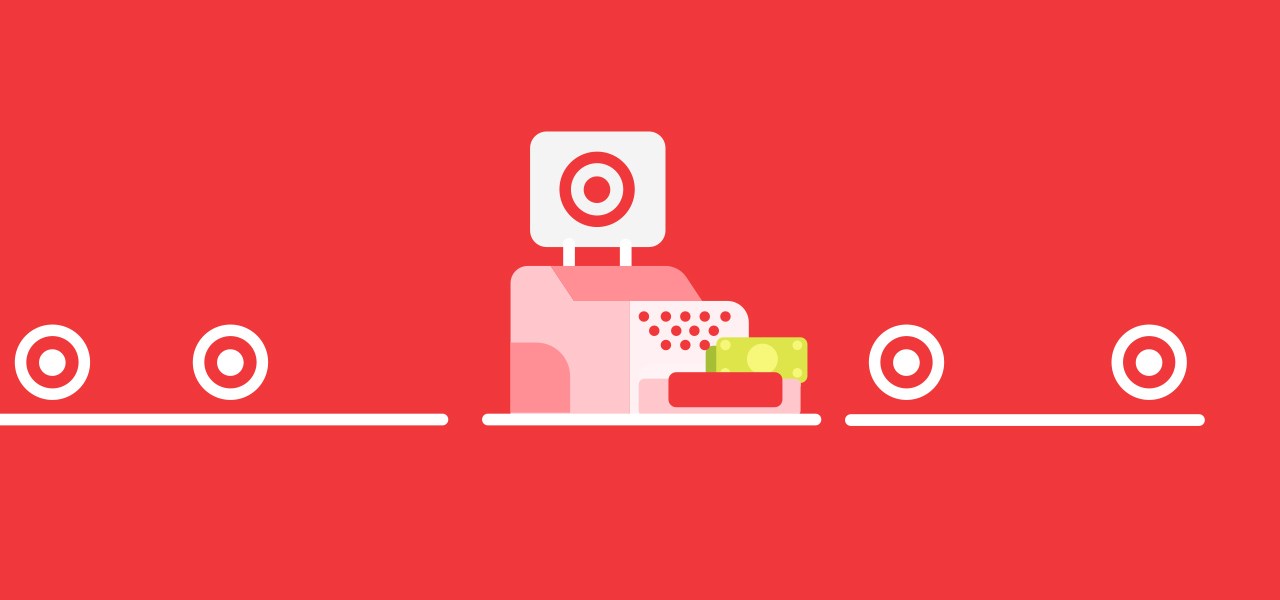 This story has been updated. Please see below.
Last year, Target announced that it was testing a new loyalty program called Target Circle, that would replace its popular loyalty app, Cartwheel. Yesterday, the phaseout of Cartwheel became official, when Target announced that Target Circle would launch nationwide on October 6.
Target's Cartwheel rewards program has for the past several years been pointed to as one of the most successful loyalty programs from a big-box retailer. Launched in 2013, the app was downloaded more than 27 million times and spawned a series of copycats before Target killed the standalone Cartwheel app, and merged it into the main Target app.
But Target, like many other retailers is finding that it's no longer enough to just offer points-based loyalty programs that reward shoppers based upon how much they spend. It's also finding that shoppers want early access to the best products or deals, and need to develop a loyalty program that reflects that. And, even traditional brick-and-mortar retailers with a successful digital loyalty program are still running into trouble as they're finding that private label credit cards — which they've long depended on to retain loyal customers — aren't as popular as they used to be.
The new loyalty program is meant to bridge the gap between Cartwheel, a digital couponing app that was free, but still geared towards diehard Target shoppers, and Red Card, Target's private label credit card. CEO Brian Cornell said on a call with analysts last year when Target began testing Target Circle that "we saw the opportunity to tap into a full range of shopper types, folks who visit us each week and knows who might only show up once a year."
Target will automatically enroll customers in Target Circle when they create an account on Target.com. Cartwheel's main value proposition was that customers would earn a select number of points based on how much they spent at Target. While the new Target Circle program rewards shoppers based upon how much they spend at Target — customers get 1% back on every Target purchase to redeem later — it also emphasizes that new customers will get early access to sales throughout the year. Analysts see this as a move on Target's end to try to entice more infrequent shoppers.
"Especially for the holiday season that's a way to pull consumers in to get the most out of the big shopping days," said Andrew Lipsman, e-commerce analyst at eMarketer.
The introduction of the new loyalty program also comes as the growth of Red Card, Target's private label credit card, has plateaued. In 2018, 23.8% of sales at Target were made using a Red Card, compared to 24.5% in 2017.
Bill Duffy, director of retail research at Gartner L2 said Target's not alone in struggling to get more customers to sign up for its private label credit card — he said that younger customers in general are more wary of signing up for retail credit cards.
So, he sees Target restructuring its loyalty program to offer 1% back on purchases, rather than a points-based program, as a way to "onboard customers and then potentially upsell them to the full credit card." RedCard users currently get 5% back on purchases.
Indeed, Target stated in a blog post that Target Circle is designed to "complement Target's RedCard program by offering perks and special deals for all guests, including those who currently may not be interested in acquiring a new credit or debit card."
When Target first launched the Cartwheel app in 2013, Lipsman said that big-box retailers in general were struggling to get customers to download their e-commerce apps. At the time, he said, customers were wary to download apps from retailers unless they thought they were going to make a lot of purchases through the app.
"What Cartwheel discovered was by using rewards that people could access in-store, that they could piggyback on the habit of weekly, repeat shopping trips," Lipsman. The success of the Cartwheel app ushered in a wave of copycats, including Walmart's Savings Catcher app, which it shut down in March of this year.
The success of Cartwheel also kicked off a larger series of experimentation on Target's part to figure out what it would take to get customers to download more apps. Target subsequently launched separate apps for baby registries and pharmacy purchases, among other apps. Then, it started to roll these apps back into the main Target apps, in order to bring the Target branding more front-and-center, as it did in rebranding Cartwheel to Target Circle.
One trend that Target hasn't jumped on with Target Circle is adding more experiential-based rewards to its loyalty program. Brands like Nike, Reebok and Sephora have done that in recent years.  Admittedly, it's harder for a big-box retailer like Target to do that, when it doesn't have a specialty in one particular category. But in the future it could offer more expedited access to some of its most popular fulfillment options, like curbside pickup or its Shipt at-home fulfillment service, to its most loyal customers.
"There a lot of retailers that will try to force loyalty, but if the consumer isn't particularly loyal in the first place, it's not going to work so well," Lipsman said.
This story initially read that Red Card had 25 million customers in the second-quarter of 2017 and 23 million now.  In reality, 23.8% of sales at Target were made using a Red Card in 2018, compared to 24.5% in 2017. It's unclear how many customers Target Red Card has. Modern Retail regrets the error.