Amazon Briefing: After Prime Day, sellers worry about rising holiday fees and expenses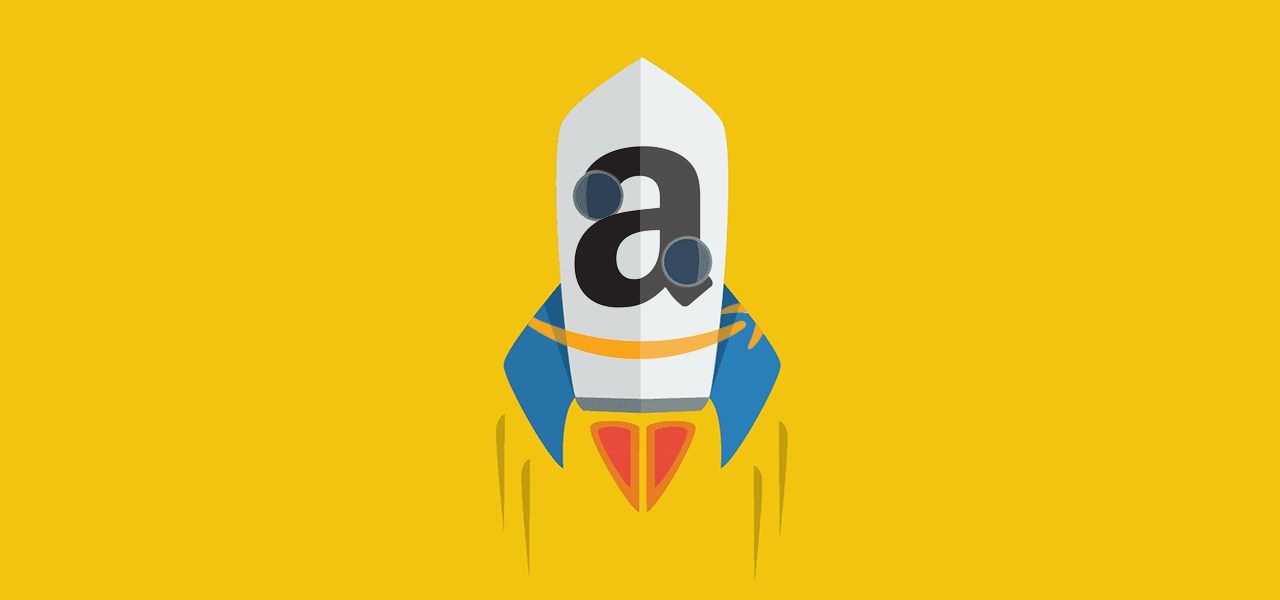 Ivy Liu
This is the latest installment of the Amazon Briefing, a weekly Modern Retail+ column about the ever-changing Amazon ecosystem. More from the series →
After the perceived success of Prime Day, Amazon sellers are concerned about what extra fees they might have to contend with this year as they brace for what could potentially be an underwhelming holiday season for the retail sector.
Sellers with Amazon stores are trying to figure out whether to account for another peak holiday fulfillment surcharge; last year, Amazon introduced an additional $0.35 per item sold. (To be sure, Amazon has not officially announced a temporary holiday peak fulfillment fee so far.) Merchants are also factoring in higher storage fees and budgeting for rising advertising expenses, both of which tend to peak in the fourth quarter. On top of that, sellers are concerned that costs for inbound shipping to Amazon's warehouse fulfillment centers could potentially double or triple as a result of a potential strike by UPS.
Most sellers begin shipping inventory for the holiday season in August and September. And Amazon experts said that this year, the typical excitement around the holiday season is missing. Instead, there is some trepidation going into the fourth quarter as the retail market seems to be struggling. Last month, U.S. retail sales increased at a slower-than-expected rate of 0.2%, indicating a slowdown in the momentum of consumer spending.
"[Sellers are] definitely concerned about the fees. Amazon always bumps the storage fees in fourth quarter always. And now that we've seen them do the [holiday] surcharge once, would anyone be surprised if they did it again? No," said Lesley Hensell, an Amazon merchant selling health and beauty products. "Amazon's going to make their money, they're going to get their cut. They're going to pass things along to the sellers."
Last year's increased rates paint of picture of what may be to come. In April 2022, Amazon for the first time introduced a 5% fuel and inflation surcharge to sellers that use its shipping service to deal with inflation. Later, in August, it announced it will charge a peak holiday fulfillment fee from October 15, 2022, to January 14, 2023.
The company also hiked FBA outbound fee rates by $0.22, on average. It increased peak storage fees, which runs from October to December, for its so-called non-sortable network by $0.20 per cubic foot.
And there are more new fees that sellers have already had to contend with this year. In November, last year, Amazon said it will introduce a storage utilization surcharge for sellers who have a high cube of inventory starting April this year. The company also increased the surcharges applied to inventory stored for a longer time frame between 271-365 days. These changes were also rolled out from April 15 this year.
For this holiday season, Phil Masiello, founder of powdered superfood brand Uplift Florae and CEO of revenue acceleration agency Crunchgrowth, said that a majority of sellers he works with have already accounted for a potential holiday fulfillment fee, because it directly affects how much their products cost over the Christmas season.
"They are prepared for it this year, because last year it sort of came late," said Maseillo. "They believe that Amazon is going to implement the surcharge, although they haven't announced it yet. What we're hoping is that they don't and if they don't, then everybody will discount their products a little bit more, because that cost of the surcharge gets passed on to the consumer. They have no choice," said Masiello.
Last year, Amazon announced it will levy a peak holiday fulfillment fee in August which led to some third-party sellers contemplating alternative fulfillment options.
Some large private-label brands that do a large volume of business on Amazon's marketplace are being judicious about their inventory allocation, and might hold back 20% to 25% of their inventory either at their own warehouse or at a 3PL.
"There was this assumption — that if you buy it is going to sell out, as long as you don't completely go crazy and overbuy you're going to sell all this stuff. That is not the assumption now. Last Christmas was a little more rough and this Christmas people are concerned that they're not going to move as much product," said Hensell.
That's because, Hensell said, there is a lot of fear around Amazon's inventory auction service, announced in September last year, that let sellers use its fulfillment centers and warehouse space for long-term stockpiling and automated distribution at a cost.
Sellers are worried that this new pay-as-you-go service will cost them more than Amazon's regular storage fee. And they're not sure if Amazon will receive inventory fast enough. And, therefore, sellers aren't being as aggressive to move inventory to FBA warehouses as a result.
They're also afraid of Amazon's new inventory system and how quickly Amazon fulfillment centers will fill up as a result of a new bidding process.
Sellers, she said, are wondering "how much that could jack up the price for shipping your inventory in and having all of your fourth quarter goods there, and how much you're going to have to compete for that space."
Hensell added that while Amazon is putting this auction in place to make sure that they don't have too many items sent in, I can tell you sellers are very concerned about the cost that's going to create in the fourth quarter."
Overall, a lot of factors that could affect the holiday pricing seem to be out of the seller's control. It could be wide ranging from fuel costs to plastic to fuel to freight costs. To save on shipping costs, one of Masiello's clients that ships a lot of glass has switched from using bubble wrap to foam inside a new shipping box.
"That package has saved them 60% of their labor costs because it doesn't take as long to fix the filter box. It saved them an average of $2.75 on shipping the box just in terms of lower cube and it saved them roughly 20% in shipping and handling costs which is significant," said Masiello.
"There's so much out of your control, like the Amazon fees, the auction prices, how much the PPC is going to go up that I think it's going to force people to be more conservative about how much inventory they plan to sell," said Hensell.
Ultimately, Hensell said, there is a sense of gloom that seems to have taken over as holiday strategies are discussed. "I just sense more concern, and we have to do the right things or we're going to be in trouble kind of feelings," said Hensell.
Set it and forget it: Amazon ads style
Amazon has quietly introduced a new feature that could cause some brands to unknowingly double their advertising budgets.
As of a few weeks ago, in the Amazon advertising platform, sellers are asked to set a daily budget cap — essentially, how much money they want to spend in a day on a certain campaign. Now, Amazon, via what has been described as a hidden sub-menu, is giving brands two options whereby the e-commerce platform automatically increases this cap by either 25% or 100%, using unspent advertising budget from other campaigns that aren't performing as well. (For sellers that choose neither, Amazon seems to be automatically opting them into the 100% program.)  
It's a small but noteworthy addition to Amazon's ever-increasing suite of advertiser tools — in that the company is clearly trying to make its ad offerings more self-serve and automated, akin to other platforms like Google's or even third-party Amazon ad vendors like Pacvue. But, as with most things Amazon, the machinations are opaque — and Amazon insiders are still figuring out the impact it could have on the ecosystem.
"It's taking unspent budget from other accounts and using it to fill this bucket," said Ross Walker, senior paid media manager at Acadia. "How are they calculating that? I'm not sure." Different brands change their advertising budgets at different times throughout the month. But if Amazon is making these automated changes based on, for example, monthly use, "you could easily double our campaigns' budgets," said Walker.
Others, however, see the move as Amazon throwing a bone to data-starved sellers. "We're always like — give us more data," said Jeromy Mew, media director at Wunderman Thompson Commerce & Technology. In response, Amazon is like "OK we'll give you a little bit here," he said. "Anything more that Amazon gives us in terms of data and how the platform is performing is, in general, useful for us."
The new setting has been rolled out for a few weeks — just in time for the Prime Day ad bonanza. For the most part, brands did not discover themselves to be overspending on the platform without realizing it, although some did go over budget on certain campaigns. And those that didn't know about this new setting altogether are likely to spend a lot more on advertising than they expected without knowing why.
Still, some people aren't so sure this feature is giving more data but instead just creating a way for Amazon to bring in more money while sellers aren't noticing. "It's really hard to make the argument that less control over budget is a good thing for brands," said Walker.
Amazon news to know
What we've covered