Amazon Briefing: Ahead of seller conference, Amazon teases new warehousing and distribution service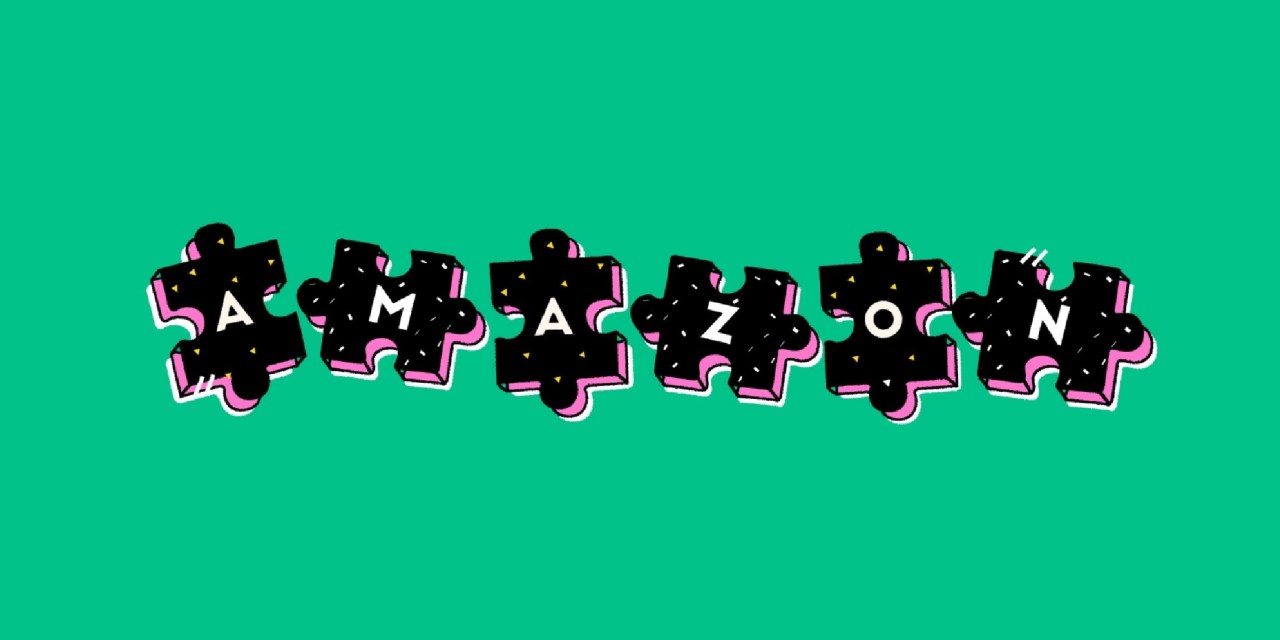 This is the latest installment of the Amazon Briefing, a weekly Modern Retail+ column about the ever-changing Amazon ecosystem. More from the series →
This is the latest installment of the Amazon Briefing, a weekly Modern Retail column about the ever-changing Amazon ecosystem. To receive it in your inbox every week, sign up here.
Amazon recently announced a new paid service to let sellers use its fulfillment centers and warehouse space for long-term stockpiling and automated distribution. And it points to a huge business shift for the e-commerce giant.  
Historically, Amazon's fulfillment centers have served one purpose: to store only as much product as is needed to get inventory from third-party merchants to Amazon customers. But with this new service, Amazon sellers will now be able to rely on Amazon's massive fulfillment network for what's referred to as upstream storage — that is, storing inventory that will eventually be sent to other warehouses, rather than to the end customer. And starting next year, merchants will be able to ship their inventory to any place, including wholesale clients or to physical storefronts, via Amazon's new offering called Amazon Warehousing and Distribution.
Amazon has released few details about the service so far, and the company is likely to share more details about this at its annual seller conference Amazon Accelerate to be held on September 14 and September 15.
Large warehouses serve as the foundation of Amazon's U.S. logistics network, and the Seattle-based tech giant has added more than 450 such facilities to stock, sort and move items over the last two years. But as e-commerce sales have slowed in recent months, Amazon has been left with more warehouse space than it needs. With this latest move, Amazon is turning that excess space into a service it can sell to third-party sellers. But experts remain divided on whether this is purely an additional revenue stream for the tech giant or will it actually help sellers solve for operational challenges around inventory forecasting and replenishment.
"For many businesses, managing logistics and operations — such as inventory storage, distribution and order fulfillment — is a source of complexity and cost," said Gopal Pillai, vice president of Amazon Distribution and Fulfillment Solutions in a company blog post. "These challenges have only been amplified in recent years as constrained supply chains caused global inventory backups and fulfillment challenges. With this simple pay-as-you-go service, sellers are free from the time-consuming, cumbersome process of moving inventory from upstream facilities to Amazon fulfillment centers," Pillai added.
Amazon said enrollment for AWD is simple, and sellers may ship their inventory to Amazon fulfillment centers with only a click, reducing storage costs while also getting rid of complicated pricing structures and binding agreements. Amazon has not disclosed the rate card for the service yet, only stating in its press release that it will be "low-cost" and is meant for "long-term storage."
The experts Modern Retail spoke with suggested that the new AWD service could be best suited for up-and-coming medium-sized brands.
"It tells me that Amazon did overbuild during the pandemic and are now left with excess space they don't think they can fill quickly enough over the coming quarters," Matthew Hertz, co-founder of logistics consulting firm second Second Marathon, wrote in an email.
Hertz said that this move is telling because typically Amazon has "always shunned sellers who use their facilities to store inventory for longer than acceptable times."
Multiple sellers who work with Amazon echoed Hertz's comment that finding adequate storage space in its facilities to maintain inventory has always been a struggle. U.S. sellers who use FBA are familiar with existing storage fees and restrictions on vendors' ability to store more items for long periods of time. 
Ryan Garrett, vice president of operations and technology at SuperOrdinary, a brand accelerator that manages the Amazon presence for beauty brands, said that during the pandemic, "[Amazon] also imposed a unit limit, which is still in place today. The unit limit, even more so than the storage limit, created significant challenges in staying in stock, especially on fast-moving items."
Garrett said that brands he works with have been requesting a service like AWD for some time now, "especially those importing large quantities from overseas that don't have their own warehouse for long-term storage."
Brands and merchants pay radically different sums for storage on Amazon, ranging from $20,000 to $30,000 per month to as much as $150,000 because Amazon charges 4x to 5x more during the fourth quarter, according to Joe Zalta, co-founder of Riverbend Consulting.
Amazon is trying to monetize its logistics but "the service is likely to cost more than the regular storage fee," said Zalta. Amazon sellers have been levied with higher fees for months now. Last year, Zalta said one seller got hit with $100,000 in storage fees for the months of November and December alone.
While the exact pricing of this new service is not known, it's likely that it will be unique to each company depending on their product lineup and volume of sales, said e-commerce accelerator Pattern's director of marketplaces George Hatch.
Cost issues aside, Hatch said this service may be perfect for mid-sized, growing brands, as it should help them focus on growing without having to worry about fulfillment and logistics until they get to scale. "Fulfillment and holding costs are a large percentage of a brand's or seller's cost structure, so any solution that can bring down those costs could be game-changing," said Hatch.
Separately, Amazon's latest announcement is also indicative of a shift toward the 4PL model, meaning it secures warehouse space for brands at 3PL. The 4PL model has become popular in recent years due to companies that work as on-demand warehouses like Flexe and Flowspace and Stord, added Hertz.
Hatch from Pattern said that Amazon has never really been about pallet movement, and this service would likely move the company into that space. "Is that something they're willing to take on?" wondered Hatch.
Right now, the biggest questions Hatch has about the service revolve around just how much of a long-term investment this is for the company — for example, if Amazon will wholly own and operate the service itself, or if the service will be contracted out.
Zalta from Riverbend Consulting added that, "Amazon has not been able to explain how this is going to save me money or save me time," and hopes the company will address that at its upcoming conference.
Amazon news to know
Amazon may sell prescription drugs through local pharmacies in Japan, Nikkei Asia reports.
Some contractual drivers who deliver for Amazon Japan have formed a union to protest the excessive number of deliveries and long hours without overtime compensation, Bloomberg reports.
Amazon CEO Andy Jassy has no intention of ordering "corporate employees to return to the office," CNBC reports.
What we've covered