Amazon Briefing: Smaller brands continue to feel pushed out of 1P as margins get squeezed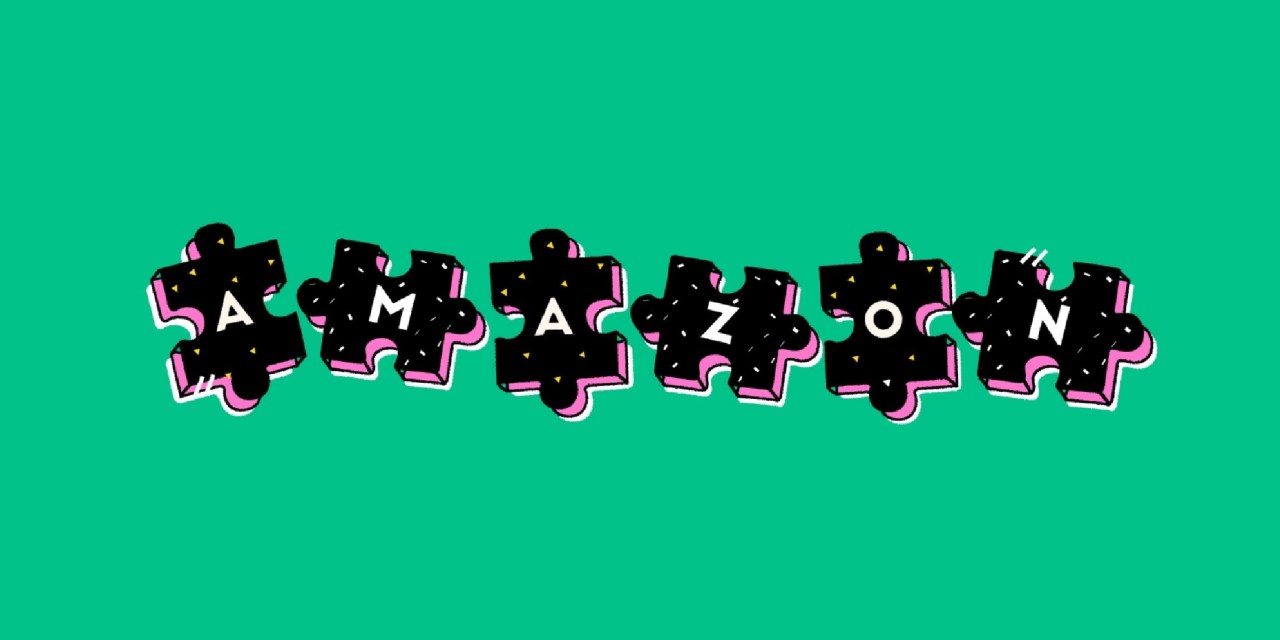 This is the latest installment of the Amazon Briefing, a weekly Modern Retail+ column about the ever-changing Amazon ecosystem. More from the series →
Amazon's shift from its 1P retail business to its 3P marketplace is in full force.
A number of brands that have for years sold directly to Amazon via its 1P program are either facing harder negotiations, or had orders stopped altogether in the past month. Stef van Boekel, founder and CEO of the European accelerator and agency Marketplace Distri, has spoken with multiple large businesses that have been forced to make quick changes. According to him, two different companies — which each would regularly receive purchase orders from Amazon exceeding $80 million — had their contracts completely annulled.
"They all went to almost nothing," he said. "You basically go bankrupt — it's a big, big problem in the market."
Meanwhile, other smaller and mid-sized brands say they are feeling increasingly squeezed by the wholesale negotiations and rising fees, causing them to begin switching their entire businesses to the 3P platform.
Modern Retail reached out to Amazon and a spokesperson provided a statement the company had previously provided: "We hold open and consistent conversations with our selling partners on business needs and, where relevant, seek improvements that positively impact our customers. We have faced and overcome many challenges side by side with our selling partners the last few years including supply chain disruptions, inflationary environments, and dynamic costs and have worked collaboratively to find mutually beneficial outcomes."
Though a huge issue for the individual companies, it points to a set of shifting priorities that impact all brands that sell through Amazon. The e-commerce platform has been trying to rely less on its first-party wholesale business and facilitate more brands to use its third-party seller platform to directly sell and market products themselves. The only companies that Amazon wants to play ball with on wholesale are behemoths that sell hundreds of millions of dollars of goods every year and able to thoroughly invest in upsold ancillary services like marketing. As van Boekel sees it, Amazon's 1P service is now focused primarily on direct brands that sell upwards of $100 million in goods. This leaves out thriving distributors of brands who have direct access to the products but aren't at liberty to take advantage of Amazon's marketing services.
According to van Boekel, Amazon is essentially saying to many of these distributors, "you have a brand role as a distributor without any added value… We will push you out."
As a result, a number of companies that sell on Amazon — both mid-sized and large — are rethinking their overall Amazon retail strategies. They have relied on Amazon's 1P platform for years as a consistent revenue stream that wouldn't require much leg work; brands would receive bulk purchase orders from Amazon, and the e-commerce giant would do the rest. Now, many are saying that Amazon is either making the economics unprofitable by raising fees and prices or cutting contracts altogether. As a result, brands are increasingly opting to take the 3P route.
This is especially true for smaller brands. Craig Leslie, the director of e-commerce at coffee brands San Diego Coffee and The Bean Coffee, used to sell via 1P but last year saw the writing on the wall that Amazon was less keen to work with smaller players. His companies sell between $1 million and $2 million of product on Amazon; "We're a small brand when you look at other brands that are on 1P," he said.
One big reason he made the switch was that he no longer had anyone at Amazon to directly speak with. Over the last few years, Amazon had trimmed down the 1P team drastically, Leslie said. "On paper, we had an account manager but we couldn't get a hold of them," he said. As such, Amazon would make changes to the terms of their contract but there was no one to negotiate with.
Last year, the company moved all of its business to the third-party platform. "It gives you full control of your content, all of your content," Leslie said. "On 1P all of that is very hard."
The results have proven overall successful, Leslie said. While business is down a little bit, the margins are much better. And Leslie is happy to be working within the segment Amazon is clearly most interested in growing. "Amazon is more focused on 3P," he said. "My personal feeling is that Amazon wants all brands except for the $10 million brands to be on 3P."
Danilo de Castro Alvares, a retail media manager at Acadia, has noticed a similar trend with his clients. One brand he works with sold over $6 million of products via Amazon's 1P platform but has been seeing fees and other costs consistently go up. "If shipped revenue is less than $10 million, it's not big enough [for Amazon]," he said. Those companies, he explained, are considered "smaller vendors." As such, "[Amazon] will likely squeeze you."
Like Leslie, Alvares also has seen clients unable to talk with someone on Amazon's 1P team. "We even called one of them Jimmy Hoffa," he said. "When he appeared it was to pitch Amazon Vendor Services," he said — that is, trying to get the 1P brands to spend even more on other facets of the platform.
This has been a slow but steady change over the last year. As Modern Retail reported earlier this year, 1P vendor negotiations have become much more hard-line with Amazon. And recent data shows that Amazon's wholesale business is becoming less prominent. According to Marketplace Pulse, Amazon is on track to have 60% of its overall volume sold via sellers by the end of 2023, with the marketplace growing by 150 basis points in market share each year.
Yuriy Boykiv, group chief executive officer of Fortress Brand — which works with beauty, wellness and CPG brands to facilitate their entire Amazon businesses — has noticed this shift as well. The move from 1P to 3P, he said, "is one of the main trends that's happening this year."
But while some brands view these moves as a way to force businesses off the 1P platform, Boykiv sees things differently. "I don't think there is a strategy to force them out," he said. "I think it's a natural evolution." The number of products and brands are growing on the platform — "it's very difficult for [Amazon] to just become a 1P partner with all of those brands," said Boykiv.
Even so, as van Boekel sees it, the shift could be devastating not just for small brands, but for larger companies that work directly with brands have long relied on Amazon as a wholesale partner.
"This is the future of Amazon," he said. "The distributors are out if they don't add any value."
Amazon news to know
The FTC has fined Amazon $30 million over privacy violations from both Ring and Alexa. The government agency alleges that the company retained voice and geolocation data of children.
Amazon is going to use artificial intelligence in its warehouses to find damaged items before they're shipped out to customers, the Wall Street Journal reports.
Employees at Amazon walked out of the job on Wednesday protesting the company's climate policies, recent layoffs and its return to office policy.
What we've covered