Amazon Briefing: TikTok is now a big driver for Prime Day sales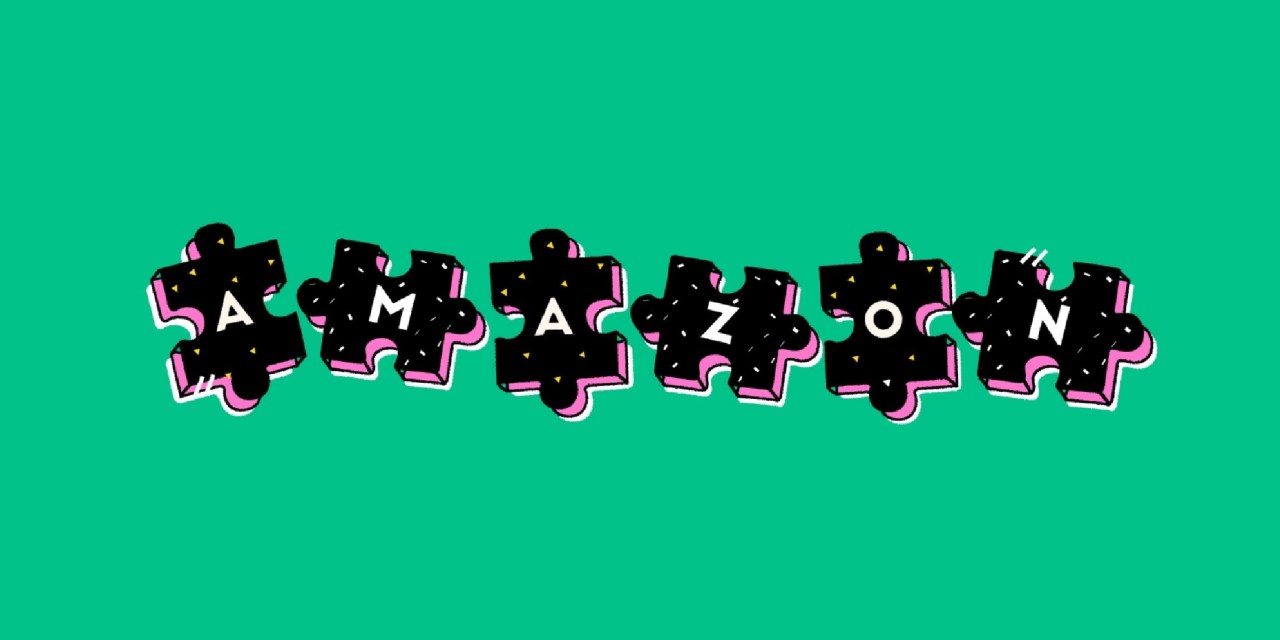 This is the latest installment of the Amazon Briefing, a weekly Modern Retail+ column about the ever-changing Amazon ecosystem. More from the series →
This is the latest installment of the Amazon Briefing, a weekly Modern Retail column about the ever-changing Amazon ecosystem. To receive it in your inbox every week, sign up here.
Ahead of Amazon's second Prime Day, prebiotic soda drink brand Poppi created a TikTok post in the hopes of spiking traffic.
In the TikTok video, Poppi encourages people to comment on the video about where they first discovered the prebiotic drink for a chance to win a company-branded refrigerator in celebration of the Prime Early Access Sale. The company also encourages viewers to visit Amazon to get 30% off of Poppi products during the event.
Poppi's strategy for Amazon's 'Prime Early Access Sale' that concluded on Wednesday seems to have worked; the TikTok post alone has received more than 1.3 million views and more than 12,200 comments. By the end of the week, the healthy soda brand also expects sales from its Amazon store to grow three times compared to a typical week.
The Poppi video is just one example of how important the short viral video platform TikTok has become to driving traffic to Amazon, especially during sales days. Experts say the shift happened when the tech giant expanded its attribution framework so that vendors could connect their Tiktok campaigns to their Amazon account to better track conversion rates. Amazon agencies that help brands sell on its marketplace echoed that the platform has become a critical component of marketing strategies for merchants looking to create an impact on Amazon.
"TikTok is an awareness and consideration driver for highly engaged audiences looking to shop the best of the sale," Poppi Founder and Chief Brand Officer Allison Ellsworth told Modern Retail in an emailed response. "Our Prime Early Access post has the most comments we've ever received to date — and we learned that our Poppi countertop fridges are a fan favorite," added Ellsworth.
Poppi's summer Prime Day sale resulted in over $1 million dollars in sales within one week, the company said. Poppi's last Prime campaign was primarily fueled by a TikTok contest, which received over 5 million views and was supported by digital marketing initiatives that included email, SMS, paid advertisements and content. "TikTok was an important component by providing massive reach before Prime Day even started, which led consumers to engage with Poppi through our website or Amazon," said Ellsworth.
Poppi's follower count on its TikTok page has crossed 217,000 users. Based on the billions of impressions Poppi has achieved on TikTok, a significant percentage of its customers, as well as recurring subscribers, were acquired through the platform. "During big shopping days, we reengage these loyalists and see our repeat purchases increase by roughly 2x, while we simultaneously acquire new users by roughly 3x. Together, this results in big gains," said Ellsworth.
"The reason TikTok is so impactful for something like Prime Day is because the audience is so qualified," said Brady Donnelly, chief marketing officer and managing director of digital marketing agency, Sela, part of the PCA Group. The firm provides logistics and digital marketing services for the beauty and wellness sector. "We know the consumer is here [TikTok]. And so it [TikTok] ends up eating up like a massive portion of a budget for the right brands, even though it may not have all the all the data and all the technology that you would expect for the amount of money you're willing to spend on it," added Donnelly.
According to Andrew Pearl, vice president for marketing insights at e-commerce software provider Profitero, the main way TikTok impacts Amazon is through the paid Amazon Influencer Program, which launched in 2017. Through the Amazon Influencer program, creators are paid to advertise products on social channels like TikToks and create Amazon Storefronts. This year, creators were crucial in spreading the word about the summer Prime Day by highlighting particular Amazon products and promotions to their audiences.
"For Prime Day this time and in July, TikTok users watch these videos, and use a link directly from TikTok which sends them to the influencer's Amazon Storefront directly on the Amazon app. So you can go directly from TikTok to shopping on Prime Day. This seems to be ubiquitous across all influencers," Pearl explained.
Pearl said that some brands have now gone so far as to start including the phrase "TikTok" in the product name on Amazon pages citing an LED light strip color-changing kit as one example.
SuperOrdinary, a firm that manages Amazon sales for a range of premium beauty brands, said that the #tiktokmademebuyit is also helping convert TikTok's Gen Z audience into Amazon shoppers. The hashtag tiktokmademybuyit has more than 25.5 billion views on TikTok and features a variety of TikTok videos from brands and influencers explaining and showing new products. Products as disparate as a rechargeable candle lighter from brand Vehhe and an oil spray dispenser from Puzmug have started trending after being featured in videos with this hashtag.
"On Prime Day specifically, we've seen some top creators produce content that tells a story of how they use their favorite Amazon products over multiple posts," Amanda Gordon Hinshaw, SuperOrdinary's vp of client services, said in an emailed statement. "They link to their own creator storefront through affiliate links to earn commissions on high-converting and revenue-driving products. This engagement with creators, sellers and brands ends up being a win for all parties," said Gordon Hinshaw.
Whether they shopped through TikTok or through another social channel, it appears that during this second Prime Day, people were on the hunt for even steeper discounts, as inflation was top of mind.
Poppi's Ellsworth said that during this Prime Early Access Sale, shoppers have been looking for big deals and even wider discounts than what Amazon normally recommends. Amazon recommends a minimum discount of 20% off for Prime Day coupons — Poppi, for its part, offered 30% off.
"There is a huge difference in a shopper's willingness to engage and convert with standard 10-20% discounts versus deep discounts. Offering 30% off with additional insider perks has proven effective for Poppi," said Ellsworth.
3 questions with Peace Out on its Amazon strategy
When direct-to-consumer skincare brand Peace Out first started selling on Amazon's marketplace in February, it did so in order to combat losing revenue from unauthorized resellers of the brand's acne dots, pore strips and serums.
While Peace Out has successfully been able to combat unauthorized resellers, removing more than 200 of them since launching on the platform in February. But more importantly, over six months, Peace Out has sold more than $1.3 million worth of product on Amazon's marketplace.
In turn, Peace Out plans to accelerate its Amazon business by launching Amazon Ads, and doubling their spend on Amazon for the remainder of 2022. Launching on Amazon has also afforded new consumer insights for the brand, by giving Peace Out access to a different customer base compared to the ones that come through other channels, including Sephora and the brand's own website.
In an interview with Modern Retail, Peace Out's vp of marketing Anton Ranchin shares more about what the skincare brand has learned since launching on Amazon. This interview has been edited for clarity and length.
What prompted Peace Out Skincare to start selling on Amazon?
It was important for us to introduce our brand to the Amazon community because that's the biggest community online. Amazon is just much more than a shopping platform.
It's like being in a big department store. You actually meet with the customers, you learn their habits, you understand who is actually paying interest to us and talking to us and stopping by our counter. For us, Amazon is a source of knowledge. And as a young brand…. we have a very special product, that in a way should be addressed and bought intimately. So, brick-and-mortar stores aren't always the ideal option, because some people prefer to buy these things online.
What do you think sets the Amazon consumer apart from other online shoppers?
Amazon consumers like things to be number one, very visual. Number two, they want to learn in a short and concise video format about the product performance. They want to see how the product works, and they want to see someone who is actually using it to understand how they use the product and what is the result they can expect.
On Amazon, people can compare us with other brands and see for themselves. Amazon customers are very pragmatic. They see many brands, offers and advertisements flying by every second. So, they are very educated, they know everything that they can find on Amazon.
What has been your biggest learning so far?
Shoppers on Amazon don't want to watch just the static images, they want to watch videos. They're learning through the video content.
So, our content should be tailored for the Amazon community. All of the product pages should absolutely contain video presentations. And that's what we're shooting right now. We're shooting a campaign this month for Amazon. And it is partially our founder's story, how the brand was founded by Enrico Frezza.
Amazon news to know
What we've covered