DTC Briefing: Therabody is trying to go beyond athletes with new campaign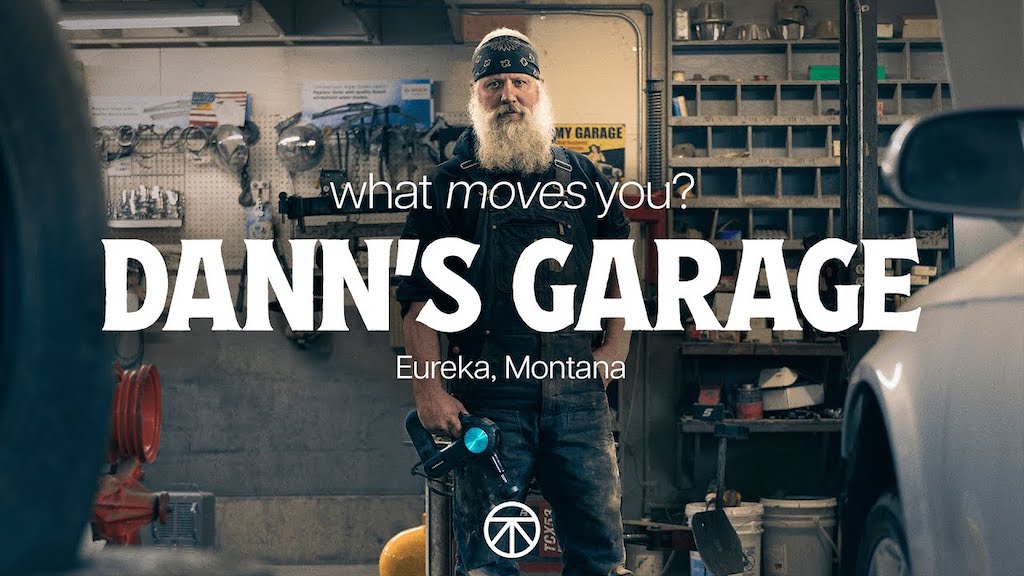 Therabody
This is the latest installment of the DTC Briefing, a weekly Modern Retail+ column about the biggest challenges and trends facing the volatile direct-to-consumer startup world. More from the series →
Therabody has become known for featuring celebrities and famous athletes like Cristiano Ronaldo and James Harden in its ad campaigns. 
But this year, the company is turning its marketing lens onto real people who use Therabody products on a daily basis. 
Therabody was founded in 2016 and is known for its Theragun massage gun, which is used for post-workout muscle recovery and starts at $299 for the original model. More recently, new product categories like compression sleeves and masks have been added to the Therabody lineup. According to the company, it has a big opportunity to capture non-athletes — ranging from nurses to delivery drivers to those battling chronic ailments. And so, throughout 2023, Therabody is rolling out its What Moves You campaign featuring six stories of everyday people talking about the ways Therabody products have helped them. Throughout the year, Therabody will unveil these first-hand accounts across various channels including digital ads, social media and CTV. 
The first ad from the series was released in April, featuring Montana-based auto repair shop owner Dann Holm. In the spot, Holm shows the ways his Theragun helps him stay limber and strong enough to work on cars every day. This month, the campaign focuses on paralympic gold medalist Victoria Arlen. Arlen, who spent four years in a "locked-in" coma, used Therabody products as part of her rehab process while relearning how to speak, eat and walk. 
According to Therabody CMO John Solomon, the various stories highlight products that ease pain, soothe aches and support healthy skin. "Of course we have the benefits of working with big athletes like Ronaldo, but there are a lot more people dealing with stress and pain that we can reach," Solomon said. "We get these incredible inbound stories of how people are using the products." 
Solomon said that Therabody had massive success with the Theragun especially during pandemic lockdown, when people couldn't go to chiropractors or physical therapists. The company's revenue reached $396 million in 2021, up from $224 million in 2020. The company has not yet disclosed its 2022 revenue; It raised $165 million in venture capital last September. Now, Solomon says Therabody wants to build on the at-home fitness and wellness wave by tapping into non-athletes looking for DIY pain relief.
Some of the other upcoming campaign subjects include Hari Budha Magar, an above-the-knee double amputee who used Therabody in preparation to become the first double amputee to reach Everest's summit in May and Gretchen Pelletier, a young woman sharing her Parkinson's story. 
The What Moves You campaign "is a combination of organic user generated content and highly-produced spots," Solomon said. "We're taking each person's story and turning it into different formats, like a longer-form video for social media and shorter spots for connected TV and paid social."
Solomon said Therabody is "starting to see strong early indications that the campaign is driving awareness, like completion rates, content engagement and traffic coming to our site." The company declined to give specific traffic or performance figures. 
The splashy marketing campaign arrives at a time when Therabody is entering new categories. "We've started to develop an ecosystem of products that accelerate the body's healing process," said Solomon. 
Some of the newer products introduced in the past year are the Recovery Air compression boot system and RecoveryPulse arm sleeve. 
"We've found that as we move beyond performance, there are two spaces to enter: wellness and beauty," he said. For example, the TheraFace Pro device was released in 2022 and is considered a beauty product, Solomon said. The TheraFace can be used for skin-toning microcurrent therapy and LED light therapy. On the other hand, the Recovery Air system can be used by anyone trying to improve circulation and mobility.
Alex Greifeld, an e-commerce growth advisor and founder of the newsletter No Best Practices, said that Therabody's new direction makes sense given the increased popularity of user-generated content. "Celebrity and athlete endorsements don't go as far as they used to," Greifeld explained, adding that these types of campaigns are usually aspirational. That can feel inauthentic when a brand is trying to position itself as an everyday solution for occupational and chronic pain, he added. 
"For the average consumer, the Theragun is a big investment," Greifeld said. "To make that investment they need confidence that the product is going to deliver real results. Testimonials, especially from real customers, do that much better than a celebrity endorsement."
Aside from performance marketing, part of Therabody's strategy to reach new audiences in the past year has been to move beyond direct-to-consumer. The brand is currently sold at Therabody's own showrooms, as well as at over 10,000 retail doors including Best Buy and Nordstrom. Like one of its brand collaborators, Oura, Therabody operates over 50 shop-in-shops at Best Buy locations across the country.
At the same time, the company is also trying to drive more on-the-ground testing through sporting events. 
"Most recently, we were at the London Marathon where we had over 20,000 product trials," Solomon said. Therabody also works with hundreds of influencers and creators to showcase use of its tools. "YouTube is a big piece of this strategy, along with Reddit, where we've done a takeover to target niche communities," Solomon explained.
As Therabody continues its effort to go mainstream, the company will invest in more science-backed product development to promote to these new customers. "There is a big opportunity to reach people interested in our solutions, that go beyond professional athletes," Solomon said. 
What I'm reading
The Information's report on new fast fashion player Temu losing money on every U.S. order.
Cookware startup Great Jones has been acquired by Meyer, a conglomerate that owns other kitchen brands like Farberware and Rachel Ray. Great Jones founder Sierra Tishgart will become Meyer's executive creative director.
Retail Dive reported that DTC paint brand Clare is increasing prices, indicating that online brands' margins continue to be squeezed.
What we've covered
Big and tall menswear brand Good Counsel launched a shoppable e-commerce site after years of selling through subscription.
Apparel brand Collars & Co's founder Justin Baer spoke about riding the Shark Tank wave on the Modern Retail Podcast.
The Vitamin Shoppe is seeking out partnerships with DTC health and wellness brand to keep up with the latest trends.