'We're just getting started': Inside Macy's plan to grow its private brands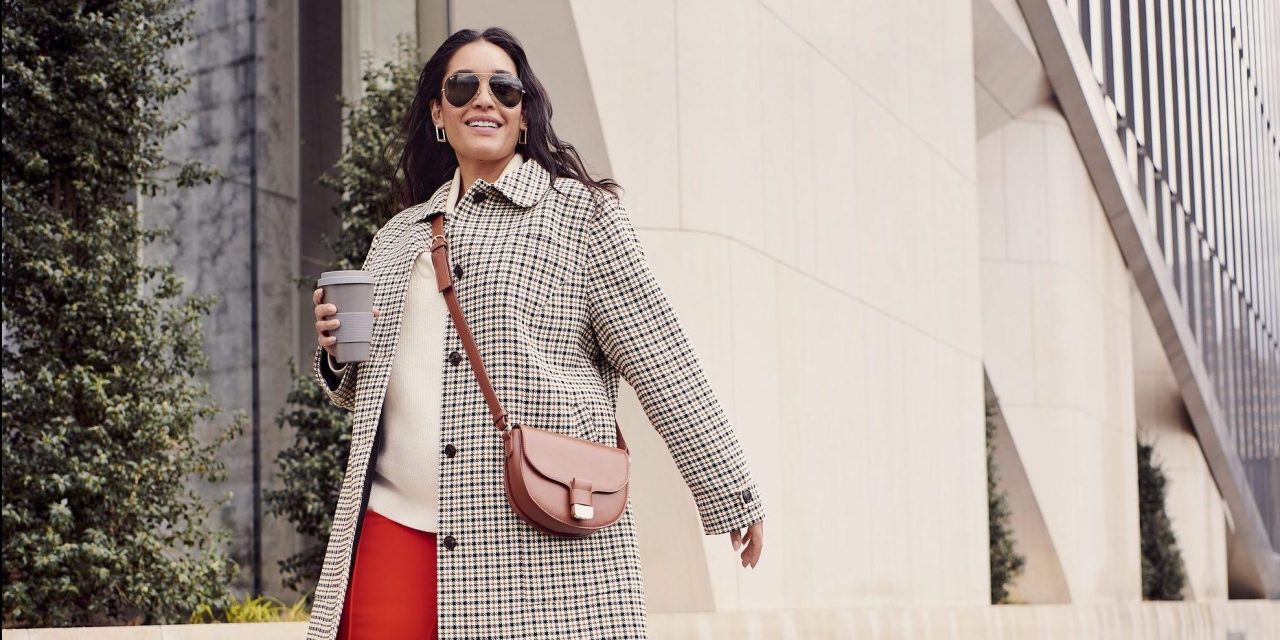 Macy's
Macy's is going public with its plans to boost its private business.
Earlier this summer, Macy's announced it will roll out four new private brands by the end of 2025. The first, called On 34th, officially launches on August 17 in stores, online and via Macy's app. On 34th shoes will go live in spring 2024. Macy's plans to launch more than one private brand in 2024, and its brands will span across categories, from clothing to accessories.
Macy's currently has a robust portfolio of more than 25 private brands, including I.N.C., Alfani, Charter Club and Sun + Stone. Roughly 16% of Macy's annual sales in fiscal 2022 came from private brands. That share used to be higher before the pandemic, at around 20%, a number that Macy's wants to target once more in the long term. Back in 2020, Macy's CEO Jeff Gennette said he wanted private brands to account for 25% of Macy's sales by 2025. The company is betting on its private-brand renovation to win over more customers and get closer to that goal.
Macy's may have additional motivations for building its private brands. As a department store, Macy's largely carries discretionary items, and many shoppers right now are shying away from that category to save money or redirect spending to essentials. Macy's net income fell nearly 18% in its fiscal 2022 year, and its shares are down more than 20% year-to-date. One way a big-box or mall retailer can recoup losses by investing more in brands that they control directly. That way, they have more of a say in production and distribution and keep a greater portion of profits.
Collecting data and filling gaps
Today, Macy's is taking a three-pronged approach to its private brands. This involves adding new brands, giving existing ones makeovers and sunsetting others that no longer resonate with customers.
Emily Erusha-Hilleque, svp of private brands at Macy's, told Modern Retail that Macy's already has brands its customers love. At the same time, it is "looking at our portfolio to identify gaps that we were not serving, whether it be from a customer profile standpoint or from an aesthetic standpoint," Erusha-Hilleque, who was previously a design director at Target, said.
As far as tweaking existing brands, Erusha-Hilleque likened Macy's approach to a face lift. "We're touching everything within the portfolio and really anchoring it into the new voice of [the] customer," she explained. And, when trimming down its portfolio, Macy's is looking at which brands "are driving more duplication than needed," she said.
Macy's has dedicated the last two years to building this private-brand strategy. It conducted more than 100,000 online surveys, and its executives spent hundreds of hours with shoppers to determine what they wanted out of a private brand. It's an approach that Carol Spieckerman, president of Spieckerman Retail, praised. "Retailers have more data available and better tools for acting on it," she told Modern Retail. "It's a good sign that Macy's isn't just throwing a dart. Macy's is putting the work in to give its new private brands a running start."
After hearing that customers wanted to shop the same size across brands, Macy's zeroed in on fit. First, it broke down the fits of its menswear, womenswear and kidswear. Then, to help make garments more consistent, Macy's turned to Alvanon, a fashion-technology company that has conducted thousands of body scans. Using its own data points and Alvanon's, Macy's adjusted its private-brand clothes to make them more universal and lowered its number of fits across its private brands from five to two.
Macy's has made other changes, too, including tweaking its fabric and construction standards and narrowing its supplier base. It is also using its private brands to reflect trends and up-to-date styles. On 34th, for example, includes wardrobe staples like pants and tops that shoppers can easily slip on. At the same time, "we punch them up with new print and pattern, optimistic color, dreamy fabrics that wash and wear incredibly well," Erusha-Hilleque said.
Macy's first new private brand includes 750 SKUs that Macy's says can be mixed and matched to create more than 1,000 outfits. On 34th is geared towards women, and its prices range from $18.50 to $299.50. Macy's plans to promote the launch via brand shops in its stores, online videos, digital landing pages and an influencer campaign involving some 50 participants.
Macy's views On 34th's audience as those in the "adulting-to-primetime life stage," or people between the ages of 40 and 60, Erusha-Hilleque said.
"That's where we have the biggest growth opportunity in private brands," she said. "And that's where the customer right now is a bit underserved as it relates to product type." Many of the campaign's influencers will belong to this age bracket.
The good news for Macy's, Erusha-Hilleque said, is that Macy's has a built-in audience of 40- to 60-year-olds shopping its beauty and fragrance departments. Now, she said, it will need to convince those customers to move to its other high-margin categories, like apparel.
"On 34th, it's going to start to attract people that maybe hadn't considered Macy's before or in a while to come back and try us again, or to try us for the first time," Erusha-Hilleque said. "It is really laying the framework and the groundwork for what will be the new Macy's and how private brands will show up in a really, really different way over the next two to three years."
A mixed bag for private brands
Many retailers have built up private brands in the last few years, to mixed results. Target, for instance, has more than 45 owned brands; one of these, Cat & Jack, is worth $3 billion. Sprouts Farmer's Market achieved $1 billion in sales from its private-label products late last year, according to its CEO. In February, Walmart executives said they saw more consumers choose private labels over branded products in the last 90 days.
Many shoppers are turning more to private labels because of rising costs. Private labels tend to have a lower price point than national CPG brands, many of which have hiked prices to keep pace with inflation or downsized products to save more money. In 2021, private-label sales increased by almost $2 billion, according to Marketplace, and private-label food brands enjoyed a record year in 2022, the Private Label Manufacturers Association said.
At the same time, not all private labels are successful. In 2020, Bed Bath & Beyond announced it planned to launch more than 10 store brands within 18 months. To make room for these, it scaled back on brand names such as Oxo and All Clad, the Wall Street Journal reported. But, this was during the beginning of the pandemic, and shipping delays prevented many of these private-label goods from being delivered. When they did arrive, customers weren't as interested; they wanted the brands they already knew.
Amazon, too, started cutting back its private-label business in 2022, with leadership reportedly asking its team to reduce items. Over the past year, Amazon decided to eliminate 27 of its 30 private clothing labels, as well as all of its private-label furniture, according to the Wall Street Journal. Amazon's private labels directly compete with other sellers on its platform that customers may be more familiar with. Amazon has come under fire for pushing out private-label products that are near copies of items already sold by other retailers or entrepreneurs. The Federal Trade Commission is currently investigating Amazon on antitrust matters.
Private brands have pluses and minuses, Spieckerman said. "Private brands bring higher margins, drive differentiation and give retailers more control over brand development," she said. "The downside is, with that control comes ownership. When private brand products pile up, retailers can't get rid of them as easily."
Erusha-Hilleque pointed to four factors to explain why Macy's new strategy will succeed. First, she said, is brand strength. "One of the things that we continue to say as an organization is maybe in our past, we treated brands as labels, as vessels for beautiful things," she said. "But now we have built strong brand DNA, values, purpose… Having that rigor in the organization now has given me a lot of confidence that we will be successful going forward."
The second factor, Erusha-Hilleque said, is its "strategic supplier matrix" and the quality of Macy's goods. The third, she said, is how Macy's uses "hard and fast data" to make product decisions. And the fourth is "original design."
While Macy's has announced four new private brands, "the sky's the limit," Erusha-Hilleque said. "We're just getting started. We've built out our strategy through 2025, but honestly, we're ideating past 2025 into 2026 and beyond."