After coronavirus losses, retailers are betting big on new store openings this year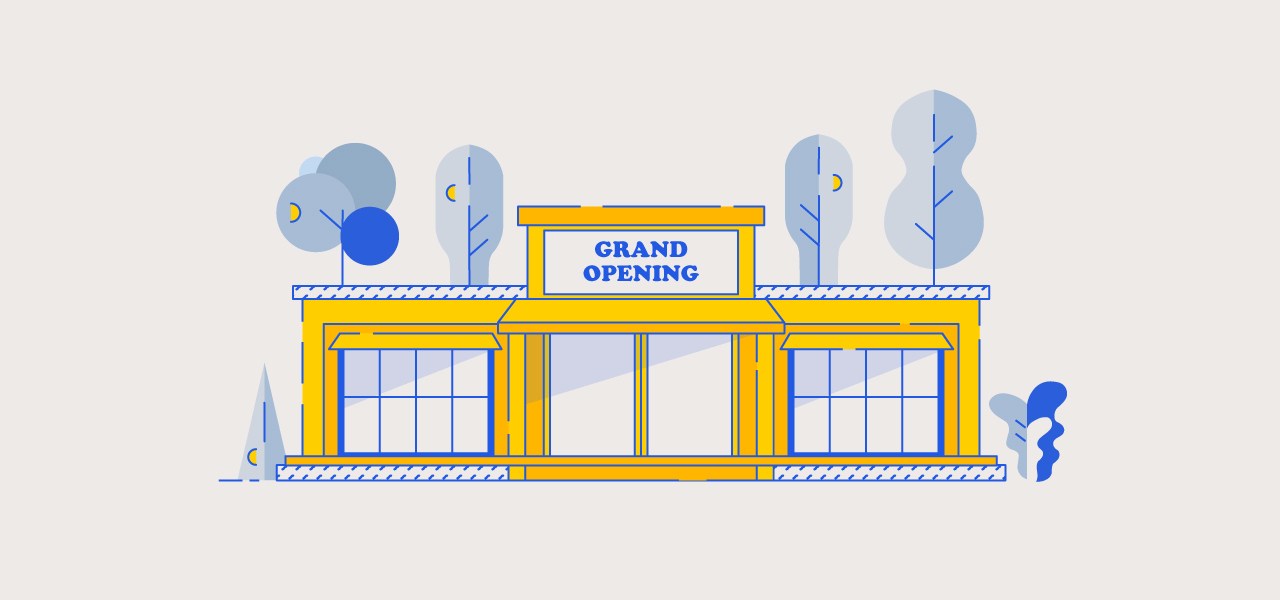 Despite declines in foot traffic, some retailers are planning for a post-pandemic expansion.
In recent months, a number of brands have announced new shops or renovations on existing ones. This comes as a once bleak retail outlook begins to change; store openings are beginning to outpace closures for the first time since the pandemic began, according to Coresight Research's latest data. As of March, U.S retailers had unveiled 3,199 year-to-date store openings, while 2,548 closures were announced. 
In 2020, a steep decline in foot traffic impacted retailers across the board, especially those deemed non-essential. Even after summer reopenings, according to Statista tracking, U.S. retail visits were consistently below normal levels throughout the pandemic. For example, during the last week of October 2020, shopper foot traffic was down by 36.7% compared to the same period of 2019.
Despite a big shift to e-commerce, a number of retailers — from Lululemon to Gap — are still bullish on incorporating physical retail into their long term strategy.
With these openings, there are a number of elements at play. Retail consultant Steven Dennis said that cheaper rents — broadly speaking — have created a sense of urgency to open locations in desirable areas. Some brands, like American Eagle, have pointed to lower rates compared to rent prices 18 months ago. 
Another culprit for bullish brick and mortar strategies is the reality that many customers still prefer physical shops. A recent First Insight survey of 16,000 customers showed that despite the e-commerce boom, in-store spending is still higher than online orders. The survey found that thanks to impulse buying, over 70% of in-store customers said they spend above $50, compared to 54% of online shoppers spending over $50 on orders.
Some retailers are realizing they can use new stores to facilitate online orders. "More brands are realizing the store is the heart of their ecosystem, and can help lower fulfillment costs when utilized well," Dennis said. This thinking has resulted in brands — from Lululemon to Gap — reconfiguring stores to better serve the customers' current needs. As the world returns to normal, revamped opening strategy can give retailers a renewed chance to connect with customers, Dennis said. 
Here are the brands that are doubling down on brick and mortar by opening new stores.
Lululemon 
Number of stores closed in 2020: 10
Number of planned store openings in 2021: 40 to 50
The new strategy
Lululemon saw big gains during the pandemic. The company's e-commerce business more than doubled during fiscal year 2020, growing by 92% during the fourth quarter alone. However, the retailer is still bullish on stores. It plans to open 40 to 50 stores globally throughout the rest of 2021. "We have a number of guests that only shop our stores, and we are focused on re-engaging with them at the frequency they shopped with us before Covid-19," CEO Calvin McDonald said during Lululemon's last earnings call.
Furthermore, Lululemomn's acquisition of the fitness device Mirror is a big part of its new retail strategy. The retailer began displaying the device in a number of stores following the $500 million acquisition last summer. Now, the company says the shop-in-shop strategy will reach about 200 North America stores this summer. The investment is part of Lululemon's plan to scale Mirror's physical presence even further. Throughout 2020, Mirror brought in $170 million in revenue. That sum is expected to grow by 50% to 65% — reaching $250 million to $275 million — over the next year.
Gap Inc.
Number of stores closed in 2020: 225 Gap and Banana Republic locations
Number of planned store openings in 2021: 30 to 40 Athleta and Old Navy locations
The new strategy
Gap Inc. was one of many retailers forced to pivot during the pandemic. Some of its brands began manufacturing masks, while most began building out in-store and curbside pickup. Now, it appears the retailer is ready to get back into the brick and mortar game.
This year, Gap Inc. is planning to open 30 to 40 new Old Navy locations and 20 to 30 Athleta stores. Fpr comparison, the parent company opened 29 Athleta and 42 Old Navy stores in 2019. On the other hand, Gap is also scaling back underperforming stores — particularly by Gap and Banana Republic. According to its latest earnings, the new openings will coincide with the closings of about 100 Gap and Banana Republic stores, including 75 North America locations. 
American Eagle Outfitters
Number of stores closed in 2020: 50
Number of planned store openings in 2021: 9
The new strategy
This year, American Eagle Outfitters is set to open a number of new stores, including seven standalone Aerie locations. The move is no surprise, as Aerie's loungewear focused offerings helped the company weather pandemic losses. Furthermore, two adjacent standalone OFFLINE by Aerie — Aerie's athleisure sub-brand — are due to open later in the year. According to the company, these locations were specifically chosen as part of American Eagle's strategy to grab bigger market share in those regions.
Dick's Sporting Goods
Number of stores closed in 2020: 26
Number of planned store openings in 2021: 6
The new strategy
After a year of benefiting from online athletic wear sales, Dick's Sporting Goods is ready to refocus on its in-store experience. The company, which currently has about 850 stores nationwide, will be opening six new locations in 2021. During the company's last earnings call in March, CEO Lee Belitsky said Dick's has been "very selective" in choosing new markets to open in.
The sporting goods chain will also cater to consumers' shift to outdoors activities via these new stores. For example, this week, Dick's will open the new experience-heavy House of Sport concept in Rochester, N.Y. It will feature a rock-climbing wall, a batting cage and a running track, among other activities. The retailer is also aggressively revamping its subsidiary, Golf Galaxy, by unveiling nine newly-redesigned locations and expanding its simulator technology and lesson offerings at 62 other stores.
TJX
Number of planned store openings in 2021: 122 net new stores
The new strategy
Despite a lack of online shopping capabilities, off-price retailer TJX's portfolio of brands have thrived over the past year. The company — which operates TJ Maxx, Marshalls, HomeGoods and HomeSense — has 122 net new stores set to open this year. This will bring the total to almost 4,700 by the end of its fiscal year. 
The company is preparing to further expand into target markets by taking advantage of "terrific real estate availability," according to TJX CEO Ernie Herrman. "We see additional opportunities to relocate existing stores to more desirable locations and to seek out more favorable terms when leases expire," Herrman said during the company's 2021 earnings call.  
Dollar General 
Number of stores closed in 2020: 67
Number of planned store reopening in 2021: 1,050 stores
The new strategy
Like other discount-focused chains, Dollar General saw a boost during the pandemic, leading it to ride the momentum by opening more stores. According to the company's latest earnings, released in March, same-store sales saw a 16.3% increase in fiscal year 2020. 
This year, Dollar General — which operates nearly 17,000 stores nationally — is set to open 1,050 new storefronts and relocate 100 others. The company is also investing in remodeling 1,750 stores and expanding its higher end format, Popshelf, which targets affluent suburban consumers.
Fabletics 
Number of planned store reopening in 2021: 24
The new strategy
Even digitally native brands with a robust e-commerce business are using the pandemic to expand their physical footprint. One example is athletic apparel brand Fabletics, which recently announced it will open 24 new stores across the country throughout 2021. While digital features — like the brand's newly-released fitness app — will continue to serve customers who don't live near a store, the shops will act as both a fitness studio and clothing boutique, the company told Modern Retail.
Ulta Beauty
Number of stores closed in 2020: 19
Number of planned store reopening in 2021: 40 new freestanding stores and 100 Target store-in-store locations
The new strategy
After pausing new store openings in 2020 and focusing on e-commerce, Ulta Beauty announced plans to open 40 net new stores in 2021. These will include 10 relocations, along with 11 existing stores to be remodeled. The beauty retailer is also expanding its partnership with Target this year, and is set to open 100 more store-within-stores inside the big box retailer.
Sephora 
Number of planned store reopening in 2021: 60 new freestanding stores and 200 Kohl's store-in-store locations
The new strategy
This year, beauty retailer Sephora said it's opening 60 stores this year, many located outside malls. The move follows a year in which the retailer was forced to pause major store features — like customer events, tutorials and try-ons — and focus on in-store pickup and delivery.
Last year, Sephora also ended its relationship with JCPenny, and is instead choosing to expand into Kohl's instead. Sephora is due to open about 200 small shops within Kohl's locations by fall 2021. And by 2023, the format is set to reach over 850 locations within the department store chain.