Amazon Briefing: Cyber Week was lackluster for many third-party sellers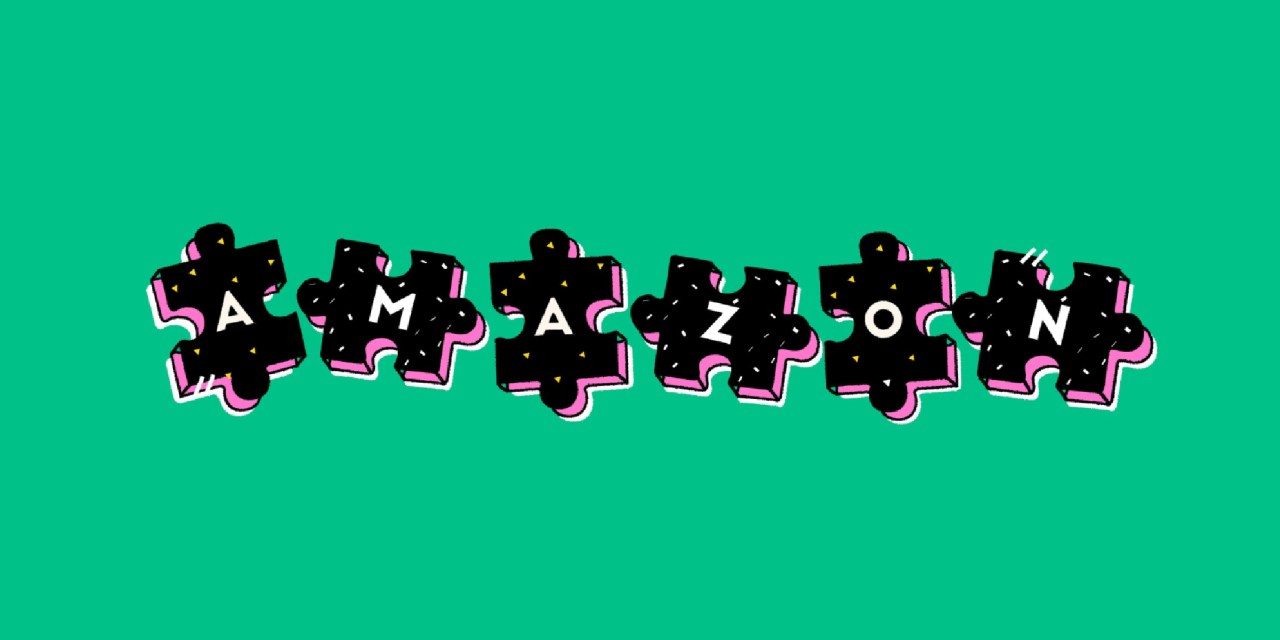 Ivy Liu
This is the latest installment of the Amazon Briefing, a weekly Modern Retail+ column about the ever-changing Amazon ecosystem. More from the series →
This is the latest installment of the Amazon Briefing, a weekly Modern Retail column about the ever-changing Amazon ecosystem. To receive it in your inbox every week, sign up here. 
Cyber Week was more muted for many mid-sized Amazon sellers this year as product shortages hampered their ability to offer eye-catching promotions.
The sales event has traditionally been considered one of the most important selling holidays for third-party merchants on the platform. In 2020, Amazon revealed that independent businesses selling on its marketplace reached over $4.8 billion in worldwide sales from Black Friday through Cyber Monday, an increase of more than 60% from 2019. But this year, sellers and agencies say that Cyber Week didn't produce eye popping results like years past.
According to Kiri Masters, founder of Amazon seller agency Bobsled Marketing, there was a 57% increase in year-over-year sales for 100 of her clients for the five-day period from Thanksgiving through to Cyber Monday, a steep deceleration from the 104% increase in 2020. A lack of inventory due to myriad supply chain issues, and consumers shopping earlier as a result, were the main factors behind the slump, said Chris McIntire, founder of Batty Fang, a digital marketplace consultancy that works with brands on Amazon strategy. Some sellers also said Amazon unfairly reduced their storage limits, per Jon Elder, a former Amazon private label seller and founder of Black Label Advisor, a boutique agency for e-commerce merchants.
All three consultants work with mainly medium-sized Amazon sellers whose sales range from $10 million to $40 million. There are nearly 2 million smaller to mid-size businesses on Amazon's marketplace, which accounts for roughly 60% of its retail sales.
Overall, Cyber Week remains the biggest event in the retail calendar despite a dip in results this year. Consumers spent $33.9 billion online during the five-day period, down 1.4% compared to last year, according to the Adobe Digital Economy Index. For its part, Amazon said it had a "record-breaking" Black Friday and Cyber Monday, though it did not release sales figures. While bigger retailers have touted their ability to circumvent supply chain stoppages, the drop in sales growth for smaller online sellers reflects the acute operating challenges they are grappling with.
"It was a lackluster Cyber Week," said McIntire. "The week just seemed normal."
Heading into Black Friday, many sellers were left without some of their big-ticket items that typically generate the lion's share of their sales.
"Our clients did not have sufficient inventory to run generous discounts," Masters noted. "That hurt them." 
Some sellers were reluctant to offer discounts of up to 30% as they wanted to maintain their inventory for Christmas, Masters said. As a result, they were forced to promote less popular "long-tail products that are harder to move," she added. Those that did offer deals largely opted for Prime exclusive promotions, a limited time coupon that brands can purchase for a fee and run discounts for a certain dollar or percentage, Masters said.
Handling inventory headaches
Though supply chain headwinds are largely considered shorter-term hiccups, they battered Amazon sellers this Black Friday. Businesses contended with hurdles including a backlog of products being held up at ports, price increases of products and raw materials due to inflation and blackouts and labor challenges in manufacturing hubs like China, McIntire explained. Some categories were hit harder than others. After a blowout 2020, home gym and fitness product sellers have struggled to re-stock their items amid a rise in the costs of materials, McIntire said.
"One of our larger clients have 35% of their current inventory out of stock," he said. "There are supply problems across the board. I wouldn't just blame it on shipping alone."
In addition, sellers say they were hit with restock storage caps placed by Amazon irrespective of their Inventory Product Index scores (IPI), a benchmark rating the company uses to rate a seller's inventory management. Amazon applies storage restrictions on sellers that use Fulfillment by Amazon (FBA) in order to maintain the efficiency of its warehouses. These include inventory and restock caps that determine the fulfillment center capacity customers can use, based on volume measured in cubic feet, and the amount of inventory a seller can send to a warehouse, respectively. If a seller's IPI score falls below a threshold of 450 points, Amazon can limit their access to storage space at its fulfillment centers. This cap currently applies to 10% of sellers using FBA.
Shortly after the start of the pandemic, Amazon also introduced restock restrictions regardless of a seller's IPI score. It has made changes to these limits several times over the past year. In April, the company switched from ASIN-type caps to storage-type limits at the account level, based on sellers' past and forecasted sales, for standard-size, oversize, clothing and footwear storage. After increasing restock limits in October, Amazon once again adjusted them in mid-November, notifying sellers that they may see reduced limits for storage types. Amazon told sellers it planned to maintain the revised limits through the holiday season and was working on increasing them as soon as possible.
These latest restock caps made for especially difficult planning given port congestion; anxiety around shortages prompted businesses to place larger orders with their suppliers in China ahead of Cyber Week, according to Elder. To "avoid running out of space," Elder said that Amazon notified the sellers he works with that restrictions were being placed on their storage at its warehouses. Many were subsequently forced to resort to third-party logistics providers, which, in turn, increased costs. Combined with inflation, the caps reduced sellers' appetites to discount products that were already costing more to produce, Elder explained.
"Some sellers were targeted for good reason," Elder said of Amazon's FBA restock restrictions. "But, others with fantastic IPI scores were suddenly being told that, for instance, a cap of 10,000 units had been changed to 4,000 units right before Black Friday."
He continued: "The restock limit is simply unfair as sellers who worked hard to manage their inventory got penalized. This policy allows Amazon to swing a big hammer and sellers feel it should take into account IPI scores."
An Amazon spokesperson said the company "has not made changes to seller inventory storage limits outside of our normal course of business." Amazon assesses and applies its inventory restrictions on a quarterly basis, notifying sellers up to six weeks in advance to allow them to improve their capacity management. Most sellers hold an average of 2 to 3 months' worth of inventory in Amazon's fulfillment centers.
New shopping behaviors
Shifting shopping habits, partly fueled by the retail industry's messaging to consumers to shop earlier to avoid stock shortages, also dampened the Cyber Week spirit. "That's been the narrative for a couple of months," Masters said. Sales and traffic were better during the first two weeks of November, McIntire noted, reflecting the trend toward early holiday shopping. 
The struggles of smaller Amazon sellers largely chime with those faced by bigger online retailers. According to Adobe, discount levels were down on Cyber Monday across categories including electronics, apparel, sporting goods and appliances. Meanwhile, out-of-stock messages in November were up 169% versus pre-pandemic levels and up 258% compared to two holiday seasons ago, the software provider said in its annual e-commerce report.
Faced with such insurmountable obstacles, an increasing number of Amazon sellers chose not to participate in Cyber Week this year. Around 20% of Bobsled Marketing's clients chose not to run deals during the sales event. Part of that was due to "philosophy," Masters said, with some brands deciding not to align themselves with the event. Others simply didn't have the inventory, she added.
According to McIntire, some of his clients steer clear of discounting in general, but still see an increase in sales during Cyber Week due to higher traffic on Amazon. But, that wasn't the case this year. "With so many people shopping, you start to see a halo effect for sellers that aren't running deals," he said. "That didn't happen this time and leads me to question whether there was an uptick in traffic." 
McIntire continued: "Anecdotally speaking, it didn't feel like Black Friday was top of mind for people this year."
AWS takes center stage 
Amazon made a slew of cloud computing product announcements at its AWS: Reinvent event this week. The updates included a pair of new custom processors designed to reduce costs for customers who rent out its computing infrastructure. Amazon released its Graviton3 chip on Tuesday and will follow it up with the Trainium chip, aimed at training machine learning models, in the near future.
Much of the focus during the keynote was on capturing data using analytics and artificial intelligence. Amazon announced a new service that allows customers to make machine learning apps without coding or technical expertise, known as Amazon SageMaker. It also previewed a new data collection service for vehicles dubbed AWS IoT FleetWise. What's more, Amazon made its grand entry into 5G with a private service that allows AWS customers to build a custom mobile data network.
The new products signal that Amazon is trying to maintain its cloud computing lead amid competition from NVIDIA and Microsoft. AWS has transformed into an IT behemoth over the past few years. The division posted $45.37 billion in sales in 2020, making it the world's leading cloud computing provider. But, Amazon still thinks it has a long runway ahead of it. Head of AWS Adam Selipsky said that 5% to 15% of global IT spending is currently devoted to the cloud, leaving a massive total addressable market for Amazon to chase. 
By now, most people are aware that retail is just one part of Amazon's overall business model. The hardware and software announcements the company made at Re:Invent showcase how Amazon is striving to remain relevant to scores of other industries including automotive, industrial and financial services.
Amazon news to know:
Workers at Amazon's Alabama warehouse will hold

another vote

on unionization, after the

U.S. National Labor Relations Board (NLRB) ordered the company to hold the election again. Workers previously rejected the union by a margin of two to one in April, but the NLRB took objection with the result, accusing Amazon of interfering with the election process.

Amazon expects to become the largest U.S. package delivery service by early next year, leapfrogging shipping rivals UPS and FedEx

,

Dave Clark, CEO of Amazon's worldwide consumer business told

CNBC

.

Amazon has asked India's antitrust regulator to reverse its approval

for Future Retail's $3.4 billion sale of retail assets to multinational conglomerate Reliance

, according to

Reuters

. The two companies are battling it out for India's second-largest retailer in a bid to dominate the country's $779 billion retail market.
What we covered:
Despite an increase from last year, in-store foot traffic on Black Friday was still down compared to 2019. Retail analytics firm Sensormatic Solutions found that in-store foot traffic dropped 90% on Thanksgiving and 28% on Black Friday, compared to the same days in 2019.
Amazon aggregator Goja topped $100 million in revenue last year and is using its in-house tech and marketing capabilities to chase $1 billion in sales.
Several DTC startups generated record revenue during this Cyber Week as they rewarded their customers with bigger discounts, bucking the trend of more conservative deals from the wider industry.