Amazon Briefing: Third-party sellers mull over how to manage Amazon's new 5% surcharge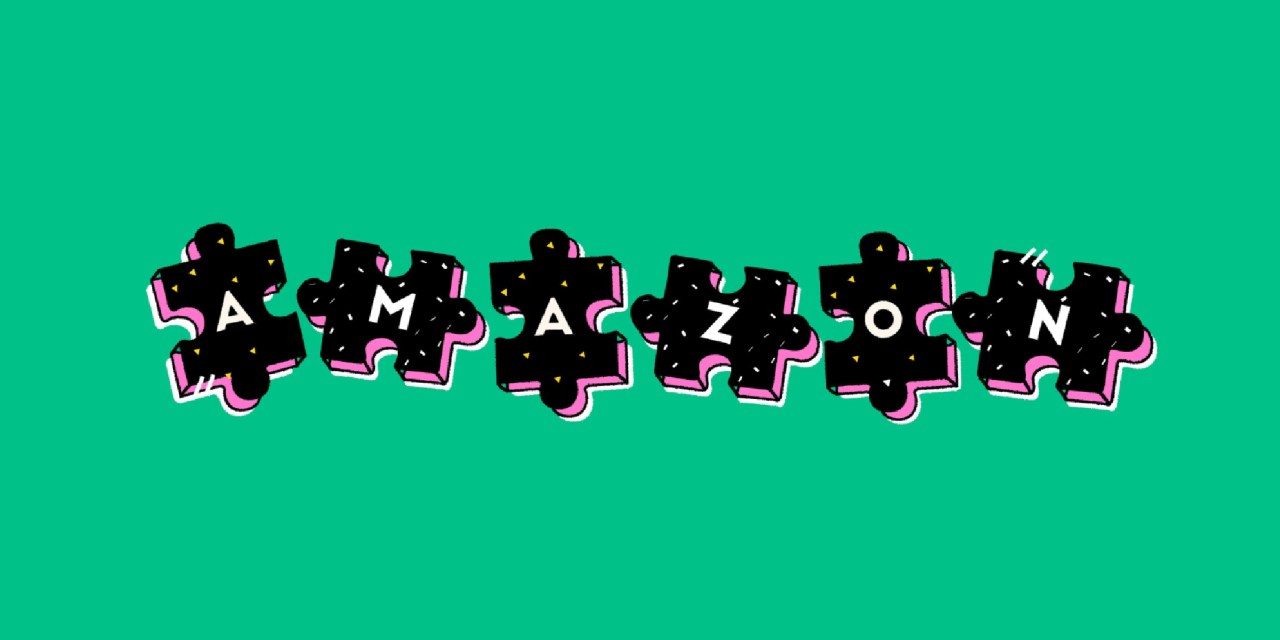 Ivy Liu
This is the latest installment of the Amazon Briefing, a weekly Modern Retail+ column about the ever-changing Amazon ecosystem. More from the series →
This is the latest installment of the Amazon Briefing, a weekly Modern Retail column about the ever-changing Amazon ecosystem. To receive it in your inbox every week, sign up here.
The news of Amazon adding a 5% fuel and inflation surcharge to existing fees has third-party sellers contemplating ways to offset the extra cost.
Amazon announced last week that it will be collecting the additional fees from U.S. sellers who use its fulfillment service called Fulfillment by Amazon (FBA). As the surcharge kicks in on April 28, Amazon sellers are grappling with the fees eating away at their profits, leading some of them to consider passing fees to consumers or reduce costs in other areas of their business.
Just months after getting slammed by cost-related fee increases, averaging at 5.2%, implemented in January, sellers are pressured to adjust their operations again to maintain their profitability. In Amazon's fourth-quarter earnings, net sales from third-party seller services were $30.32 billion up 11% year-over-year.
When asked for comment on the fact that some Amazon sellers are worried about having to pass the additional costs onto their customers, an Amazon spokesperson said that the new costs are "about half of the surcharge rates already imposed by other major carriers." The statement went on: "we strongly support our selling partners and are very thoughtful about the changes we make. Following this change, Fulfillment by Amazon continues to cost significantly less than alternatives."
"I'm not surprised. Costs across the board are going up," said Chris Palmer, CEO of SupplyKick, a firm that optimizes sellers' sales on Amazon. "Amazon's been relatively patient and kind of lagging in making this type of an increase because they are aware that sellers will end up passing these costs onto the customers."
U.S. consumer prices in March rose 8.5% over the last year, a four-decade high, according to Labor Department data. Fuel prices, on the other hand, have increased dramatically over the last few months, partly driven by Russia's war on Ukraine.   
Fuel and inflation costs are putting businesses in a pinch, and Amazon's additional fee is a recent example of how companies are reacting to the rising costs. Parcel carriers like FedEx and UPS have hiked up rates by an average of 5.9% this year. Meanwhile, rideshare firms Uber and Lyft have added temporary fuel surcharges in March in light of rising prices at the pump.
Phil Masiello, founder of powdered superfood brand Uplift Florae and CEO of revenue acceleration agency Crunchgrowth, has been an Amazon seller since 2006. He said the surcharge was only the latest cost Amazon sellers have had to deal with over the past couple of years, including increased product and supply chain costs. 
"It's almost like double billing. So Amazon wants to come out clean, but then the resellers are the ones that bear the brunt of it," Masiello said. "Amazon always wants to be the lowest price out there but… you can't keep pushing the costs on to the resellers. It's not necessarily fair."
Masiello said he wants to avoid raising prices as much as possible because that would make it harder to sell products. Instead, he is looking for other ways to save money, such as reducing costs in packaging, warehousing and operations.
On the Amazon marketplace, Marsiello is just one of six million third-party sellers, according to 2021 data from Marketplace Pulse. Amazon FBA is the most popular method of fulfillment for third-party sellers, with 68% only using FBA and 21% using both FBA and Fulfillment by Merchant (FBM), according to Jungle Scout.
"We're not dependent on Amazon," Masiello said. Through the U.S. Postal Service, he's still able to get decent rates for orders and he also sells products through his company's e-commerce site. And he said that only 20% of his company's sales come from Amazon, with the other 80% mostly coming from the company's website. "We always tell brands don't make Amazon your biggest channel because you're susceptible to problems like this."
Lesley Hensell, owner of Blackland Prairie and co-founder of Riverbend Consulting, has been a merchant on Amazon since 2010, selling health and beauty products. She uses FBA for the vast majority of her business because it's less time-consuming. However, that also means she is significantly impacted by the surcharge.
"To me, the bigger problem for Amazon sellers right now is that Amazon is making it very difficult for a seller to pass along this fee hike to the buyer," Hensell said. 
While passing the fee hike onto the buyers may seem like an immediate solution, she said doing so may have consequences for the seller. She said that dramatic price increases on a product could trigger a high pricing error and cause Amazon to block a seller's product listing from the platform or take away the Buy Box, a feature on the right-hand side of the product detail page that essentially indicates the preferred seller to buy from.
She said one solution is to inch up prices over time. One of the earlier actions she took was to go through her inventory and make sure the dimensions of her products were correct so she doesn't overpay on wrong dimensions. Amazon charges a higher fee for storage and shipping if products are bigger. Another tactic she is planning on is to wait for some of the low-price merchants to sell out, at which point lister her products at a higher price might be more feasible. 
SupplyKick's Palmer said he doesn't expect the surcharges to go away anytime soon, even once the economic environment settles. "We have to be nimble and observant at our increased cost of doing business in order to be sure that we stay sustainable."
Amazon news to know
One of Amazon's next product forays seems to be in the AR/VR space. According to job listings discovered by Protocol, the company is hiring for a spate of roles that focus on augmented reality products.
Amazon's retail business in Europe paid no income taxes in 2021, reported Bloomberg. The business recorded 51.3 billion euros in sales last year, but said it accrued 1.16 billion euros ($1.26 billion) of losses.
After an outcry from shareholders, Amazon has pledged to conduct a racial-impact audit of its hourly waged workers. According to the company, the inquiry will look into "any disparate racial impacts on our nearly one million U.S. hourly employees resulting from our policies, programs and practices."
What we've covered
Prices have been skyrocketing over the last year. Now, rental and resale services are positioning themselves as helpful and more cost effective apparel alternatives as inflation continues to rise.
Luxury brands are setting their sites on Gen Z. Many of these companies traditionally focused on older customers, but are now increasingly testing out youth-friendly marketing and platforms like TikTok.
Member exclusive: Gopuff wants more brands to mention its delivery service in their marketing materials. Modern Retail obtained a pitch deck that shows how the platform is trying to get brands to do this.