As online grocery rises, independent grocery chains struggle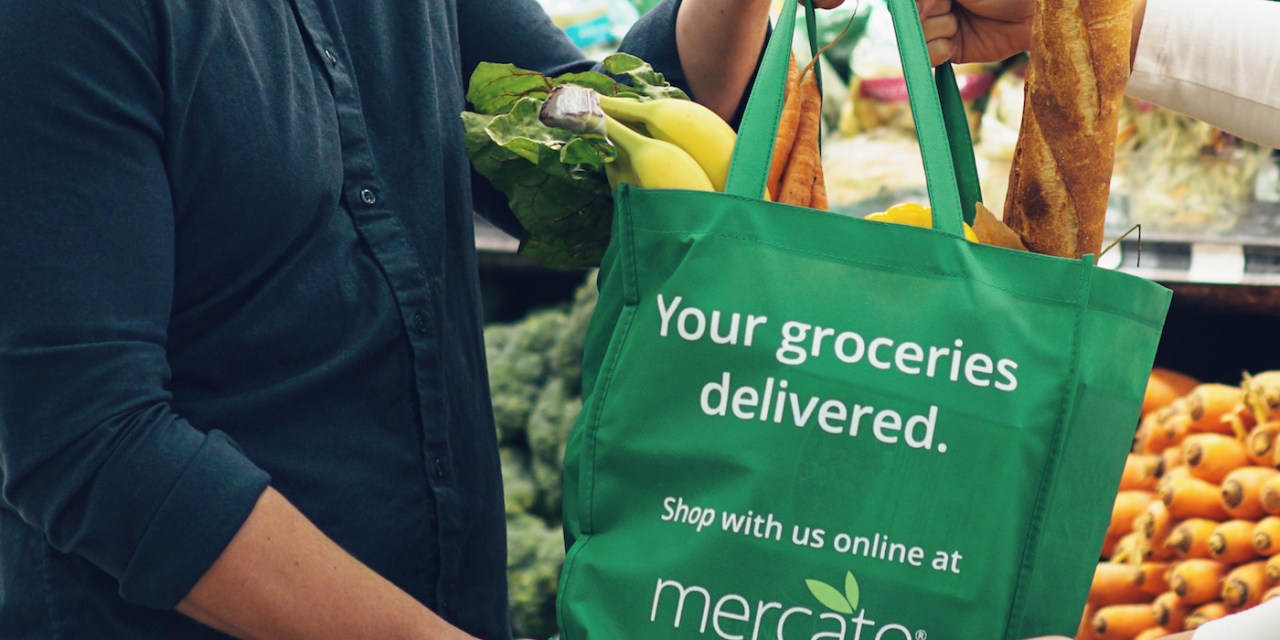 Independent grocery chains face a growing list of threats.
The grocery space is more crowded than ever before, as Amazon prepares to launch a new grocery chain this year, international discounters Aldi and Lidl expand into the U.S., and Walmart is relying on grocery to drive growth in its online business.
And as these bigger national chains invest more in grocery delivery and pickup, smaller chains are struggling to match them on convenience. A side effect of this: Bigger chains launch dark stores or delivery partnerships, they can encroach upon the territory of local chains faster than ever before.
While the idea of an "independent" grocery store often conjures up the image of a single mom-and-pop grocery store, some of the largest independent grocery chains in the U.S. include Hy-Vee, which operates 245 stores and is employee-owned, as well as Wegmans, a family-owned chain that operates 101 stores primarily in the Northeast.
In order to compete with the bigger players, some independent grocers are working with third-party vendors to launch their own small scale delivery operations, and can assist with marketing their business online. Others are joining cooperatives like Wakefern Food Corp, which on its website advertises that it can assist members with private label development, advertising and other services. Others are looking to get out of the grocery game, and are selling off to newer chains looking to quickly expand their physical presence in the U.S., like Lidl and Aldi.
Not everyone can keep up, as evidenced by New York City grocer Fairway filing for Chapter 11 bankruptcy last week. While Fairway faced some unique challenges compared to other independent grocery chains — it was saddled with over $227 million in debt, and was located in one of the most expensive real estate markets in the country — it is an example of how quickly grocers can go under when sales start to fall.
The evolution of grocery
There's no one single definition for an independent grocery store. Members of the National Grocers Association, a trade group claiming to represent independent supermarkets, include privately owned supermarket chains. Publicly-traded chains that have a controlling stake owned by the family that founded the chain, or companies that are employee owned, are also eligible to become members of the NGA.
According to a 2018 study conducted by Nielsen, the NGA claims that 21% of grocery shopping in the U.S. is done at independent chains, based on a survey of more than 3,000 shoppers.
Grocers have had an advantage compared to other retailers in that the majority of grocery shopping is still done offline. As of October 2018, grocery represented just 1.6% of all online sales in the U.S., according to eMarketer. But that number is only continuing to grow as Walmart, the largest grocer in the U.S. according to an estimate by Morgan Stanley is looking to enable grocery pickup and delivery at all of its stores.
Another challenge facing the industry is that shoppers can buy their meals, as well as other items they might have previously picked up during their weekly grocery shopping trip, from more places than ever before. At the end of 2015, restaurant sales growth started to outpace grocery sales growth, thanks in part to the rise of delivery services like Grubhub and DoorDash.
Nate Rosier, vice president of strategy for retail consulting firm enVista, added that grocers are also struggling to convince shoppers to keep buying non-perishable household goods at grocery stores, instead of through Amazon Prime.
The number one problem [independent grocers] have is just trying to capture share of wallet," Rosier said.
Larger indie grocery chains are responding to these challenges in a couple of ways. First, they are investing in new services and products in order to appeal more to online shoppers. Kroger is experimenting with launching delivery-only kitchens, selling prepared meal kits through a partnership with Walgreens, and piloting a new supermarket with a food hall attached in its headquarters of Cincinnati. Publix is partnering with Instacart to offer made-to-order meals available for delivery, starting in Orlando. Albertsons acquired meal kit company Plated, though it ended up shuttering Plated's subscription service last year, to focus on developing its own meal kit brand.
They're also spending hundreds of millions of dollars to build their own fulfillment centers, in order to fulfill online orders more quickly in anticipation of more shoppers turning to grocery delivery or in-store pickup. Kroger for example is partnering with British online grocer Ocado in order to build 20 automated warehouses over the next two years. In order to do so, Kroger spent $248 million to acquire a minority stake in Ocado.
But independent grocery chains who don't have as much money to make similar types of investments have a few options. Some smaller grocery chains are members of cooperatives, who are able to maker larger investments on behalf of their member companies. One of the largest grocery cooperatives in the U.S. is Wakefern, which counts 51 grocery chains as members who in turn turn operate 354 stores. This fall, Wakefern partnered with Takeoff Technologies, which builds micro-fulfillment centers for grocers, to open a warehouse that fulfills online grocery orders for its ShopRite banners.
Grocery chains also have to invest in more than just fulfillment and delivery in order to operate a successful e-commerce site. When Mercato, a grocery delivery startup targets independent and specialty foods stores, launched in 2015, it launched with a "basic e-commerce platform," according to CEO Bobby Brannigan. But within the past several years, Mercato has launched more marketing services, offering grocers the ability to buy Facebook and Google ads on their behalf, and to help them analyze what products customers are buying the most.
"That's the single [biggest] reason why people don't succeed with e-grocery, is that they might launch an e-commerce platform and they don't do any marketing," Brannigan said.
Mercato has a software-as-a-service pricing model, and grocers can start selling through the platform at $299 a month. Mercato differs from other grocery delivery services like Instacart and Peapod in that it doesn't hire independent contractors to fulfill deliveries, but rather has formed partnerships with delivery services that focus primarily on restaurants, like Postmates and DoorDash, and uses their couriers to deliver orders.
These investments add up. For grocers who aren't looking to build an online grocery empire, there are other companies including Aldi, Lidl, and Amazon who are looking to expand their real estate footprint by acquiring the stores of regional grocery chains. Consolidation in the grocery industry is not new. But according to trade publication The Food Institute, 36 supermarkets publicly announced acquisitions that were closed in 2018, compared to 22 in 2017.
"Everyone is trying everything to see what sticks," Rosier said.