As payments war continues, Afterpay launches in-store checkout option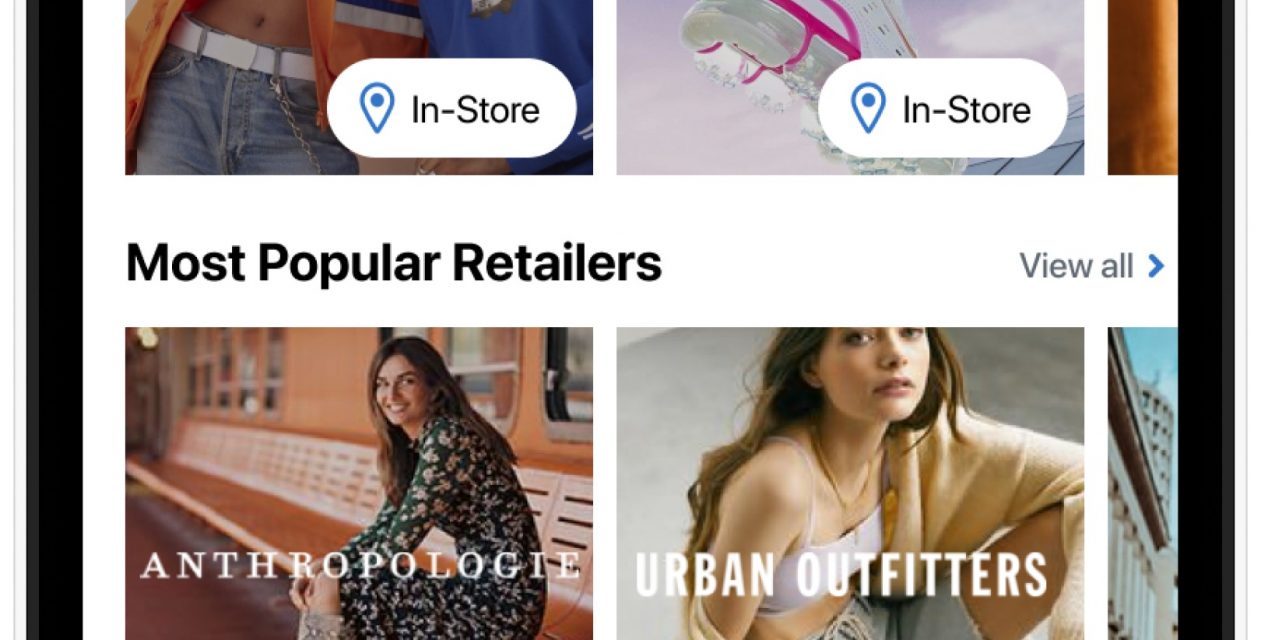 Installment payments service Afterpay is bringing its app to brick and mortar retailers.
The move comes amid an ongoing upswing for installment loan services, with players in the space signing on new retailers at a record rate. This announcement is the first major announcement of an in-store point of service expansion since Klarna's H&M partnership rollout last January. Retailers are trying to find ways to regrow sales — and alternative payments solutions are clamoring to become leaders in the space.
Afterpay, which focuses on fashion and beauty brand partners including ASOS, Ulta and Lululemon, is hoping to increase its reach with the in-store option, said Alexandra Fisher, vp of retail at the company. Before, it only offered its services online, letting users split a purchase total into four monthly payments. To make a purchase as low as $35, Afterpay users can spend a pre-approved amount in their app-based digital wallet in retail stores. Launch partners include Forever 21, Finish Line, JD Sports and Levi's, among others. According to Fisher, the idea is to bring Afterpay's online services to stores, while also giving shoppers and retailers a contactless checkout option. 
The company — which has carved out a niche among millennial and Generation Z debit card users — only asks users for their name, date of birth, address and a linked payment. "In 2020 alone, approximately 90% of Afterpay's global customers used debit cards to make purchases," Fisher said, noting a massive shift away from high-interest branded credit card use the previous generation favored.
Installment payments providers have seen record growth this year. According to Dotdigital's annual "Hitting the Mark" report, released this week, 87% of brands that embraced "alternative payment providers" like PayPal, Klarna or Afterpay, have seen sales increase by 10X.
This isn't Afterpay's first foray into in-store usage; the startup introduced the feature in its home market of Australia and New Zealand back in 2016. The company, which currently has 5.6 million active customers, piloted the U.S. program this summer with the hopes of rolling it out in time for this unprecedented holiday shopping season.
The in-store aspect presents marketing opportunities, said Fisher, given Afterpay's signage will be prominently displayed throughout the retail locations. "Whether their customers heard of us before or just found out about Afterpay in the store, there is an opportunity to convert shoppers at the cash register," she explained.
The rise of buy now, pay later services is happening in tandem with in-store payment options — namely contactless — seeing a big surge. Over the last few months, retailers have been moving to add both contactless and scan-and-pay checkout. According to the National Retail Federation's recent State of Retail Payments study, 58% of retailers now accept contactless cards, with 56% taking digital wallet payments via mobile phones. The trend has also prompted retailers like Kohl's to add a contactless payment option to its app. Amazon has also continued building on its autonomous checkout technology with the launch of new smart shopping cart.
Meanwhile, payments providers are also fighting for dominance. Last month Affirm added a bimonthly installment payment option for purchases as low as $50. And this week, credit card-based Splitit announced the launch of a new self-onboarding feature that makes it easier for merchants to join.
The move toward these payments services could help further convert U.S. customers to contactless alternatives, said Andrew Jamieson, director at UL and retail payments advisor. "From the UK to Australia, contactless payments can account for the vast majority of in-store payments in many countries," Jamieson told Modern Retail. 
In Afterpay's eyes, in-store use could take installment payment usage to the next level, further bringing it into the mainstream for U.S. consumers. "We're hoping it creates a flexible sweet spot for those everyday purchases that customers would use a debit card for," Fisher said.