'Complementary to our physical stores': Why TJ Maxx has been able to thrive without costly e-commerce investments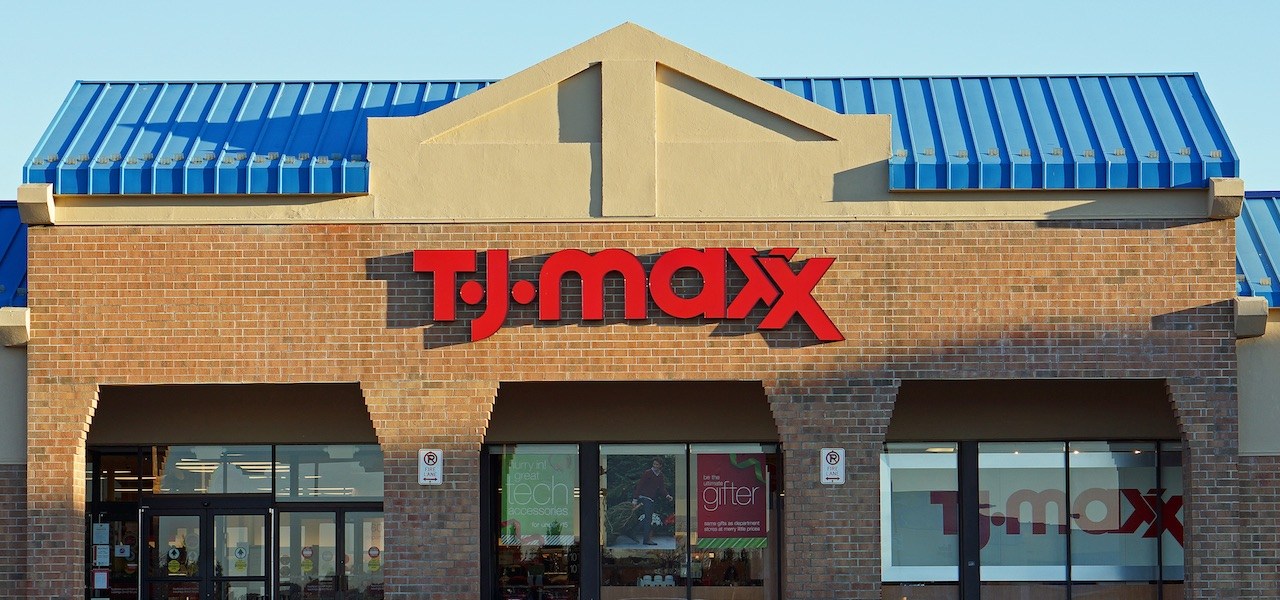 TJX
TJ Maxx continues to post consistent same-store sales growth even as it has invested little in e-commerce, thanks to what analysts say is a unique in-store experience that competitors have found difficult replicating both in-store and online.
During its second-quarter earnings on Tuesday, its parent company, TJX Companies reported a consolidated comp store sales increase of 2%; meanwhile, Kohl's reported on Tuesday that its same-store sales decreased 2.9% during its most recent quarter, while Macy's last week reported a same-store sales increase of 0.5%
Unlike other retailers, TJ Maxx still views its e-commerce site as being secondary to its physical store network. TJX Companies is just now launching an e-commerce site for its Marshall's line of stores, which it expects to be live during the second half of the year.
"Each of our online sites are highly complementary to our physical stores and our differentiated online merchandise mix gives the consumers a compelling reason to shop us both online and in our store," CEO Ernie Herrman said during Tuesday's earnings call. TJX Companies does not break out total e-commerce sales, but Herrman has said during previous earnings calls that the sales driven by e-commerce are "incremental."
"They were certainly late to the party in having an e-commerce site, and their current e-commerce site is not up to industry best practices," Jason Goldberg, chief commerce officer for Publicis said. Still, until TJ Maxx sees a decline in foot traffic to its stores, or a more digitally-savvy competitor threatens to take away market share, it's unlikely that e-commerce will become a major priority for the company.
There are a couple of reasons why it's more difficult for an off-price retailer like TJ Maxx — which is able to sell goods at a discount by selling excess or unwanted inventory obtained from other brands and retailers — to drive more online sales. Namely, its inventory varies more on a store-by-store basis compared to other retailers, who might carry the same private label items or new products from major brands across all stores.
Second, it doesn't hold inventory for as long as department stores or big-box retailers, who might buy enough product from a brand to ensure that it has enough to last for an entire season. That makes it more difficult for an off-price retailer to create content online promoting certain products, because they may sell out of it more quickly.
That's created an advantage for TJ Maxx among offline shoppers. Herrman describes its stores as creating a "treasure hunt shopping experience," where customers are drawn to the store because they know they'll find a good deal, and they don't mind digging through a lot of inventory to find it. But it makes it more difficult for TJ Maxx to roll out popular omnichannel features — for example, it has yet to roll out buy online, pick up in-store in the U.S.
Online, TJ Maxx has tried to recreate this treasure hunt experience in subtle ways. For example, TJ Maxx has added a "see similar styles" button under select products on its website, to encourage customers to search longer for products. Last year, it rolled out a mobile app that included a visual search function for customers to use their camera lens to find products that are visually similar to ones they like in-store, though the app has received mixed reviews.
There's other lower-hanging fruit that TJ Maxx can address to make its website more of a treasure hunt, without making costly e-commerce investments. It doesn't allow users to search for products by brand, and offers very broad category suggestions to filter search results by, like "cocktail" or "work" dress. It also hasn't added much editorial content to its website. Other retailers like Walmart have placed a greater emphasis on adding sections to their websites that promote outfits from Instagram influencers, or offer product recommendations tied to specific events, like back-to-school season or holidays.
"Websites that are good at visually engaging with consumers, there's a story behind them, about to shop for certain looks — those things, they really encourage the consumers to stay longer and actually shop the site," Jessica Ramirez, research analyst at Jane Hali & Associates said.
One important online channel for TJ Maxx has been Instagram, where it has 1.2 million followers. Nordstrom Rack and Kohl's have 1 million and 1.4 million Instagram followers, respectively. On Instagram TJ Maxx will periodically host giveaways with some kind of treasure hunt theme. In March, it partnered with five Instagram influencers to host a game series on its Instagram account called "Maxximizing." Each day, TJ Maxx posted on a video on its Instagram account of a space that had been designed by that influencer using products from TJ Maxx. Followers then had to guess how much all of the products in the space cost, and the followers with the closest guesses won gift cards to TJ Maxx.
"The TJ Maxx consumer is looking for a bargain, and that helps further engage them on social," Ramirez said. Herrman said during today's call that the company will be investing more in digital advertising as it gears up for the holiday season.
TJ Maxx does face a threat as department stores like Nordstrom and Macy's look to gain a greater share of the discount market. Nordstrom Rack and Macy's Backstage can afford to leverage the e-commerce experience. Macy's announced during its earnings call last week that it now has off-price sections, called Backstage, located in 200 of its stores. And, it's partnering with ThredUp to get into the resale market.
Nordstrom Rack and Macy's Backstage can lean on the e-commerce teams of their respective parent companies as they seek to grab more online sales from off-price shoppers. TJX Companies doesn't have that luxury, because all of its chains are off-price retailers have not invested significantly in e-commerce.
"When that value consumer is used to shopping RealReal, ThredUp, or Nordstrom Rack, expectations will get higher for the TJ Maxxs of the world," Goldberg said.