Despite sales dip, Lululemon's digital investments helped cushion the blow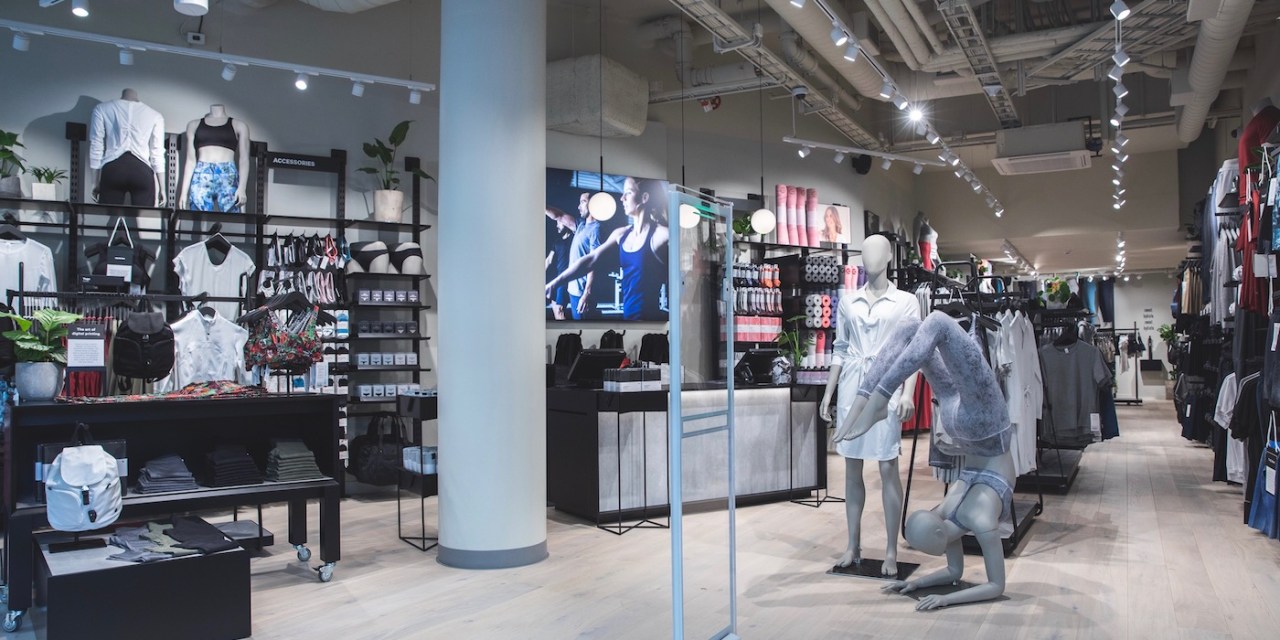 Image via Lululemon
Lululemon's sales dropped this past quarter, but the damage could have been a lot worse.
The athleisure brand has faced the same challenges of every other retailers; the coronavirus hit and it had to close most of its stores. As a result, it saw revenue of $652 million, compared to $782.3 million the year before — a 17% drop. But the company was able to cushion the blow thanks to earlier digital investments. On its earnings call last Thursday, CEO Calvin Johnson the e-commerce channel grew 70% this first quarter, compared to 25% the year before.
Beginning in March, Lululemon had to completely switch off its brick and mortar business and focus entirely on digital. Right now, about half of the company's U.S. stores remain closed, although Lululemon said all would reopen by the end of June. That same month, it accelerated the launch of a program allowing store associates to video chat with customers for product recommendations. A few weeks ago, the company told Modern Retail that it was booking about 1,000 appointments a week with this program.
Over the last few years, Lululemon's invested in new fulfillment options, including in-store pickup that it has been rolling out for years. "We have clearly seen our guests interact with us in new ways via our digital offerings," said McDonald during the earnings call. "We expect these behaviors and routines will continue as we move forward."
This follows a trend seen by other retailers. The companies that were able to show somewhat positive results were the ones that invested in digital. Williams-Sonoma's e-commerce business, for example, saw 31.2% comp growth during the first quarter of this year. Home Depot too saw online sales grow 80%, along with overall revenue up 7% year-over-year.
Digital investments across the board, said Jessica Ramirez, research analyst at Jane Hali & Associates, "have paid off — especially during Covid." While Lululemon has been building out more digital fulfillment options, the real improvement this past quarter has been with customer engagement.
The company offers virtual classes, partnerships with fitness companies like Strava and now the digital appointments. "It just amounts to customer loyalty," said Ramirez.