Dick's Sporting Goods is using its loyalty program to better target customers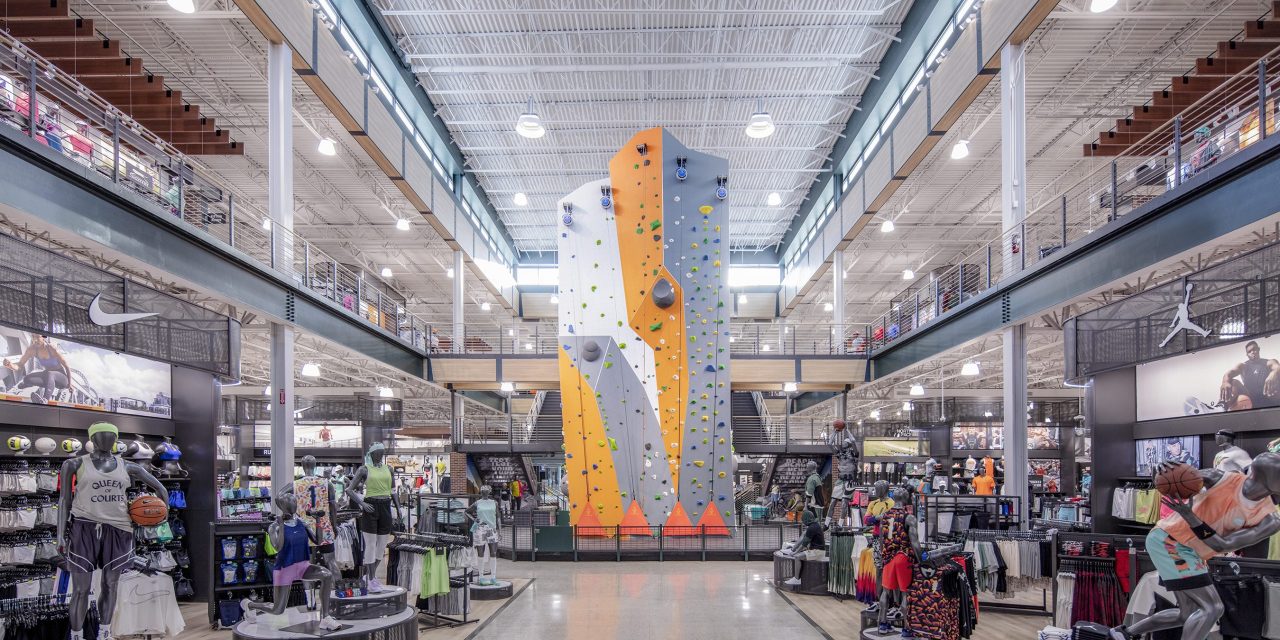 Dick's Sporting Goods
Dick's Sporting Goods is investing in data analytics, AI and online advertising to convert more shoppers into returning customers.
Over the years, the company has amassed a first-party database of 145 million customers through its website, loyalty program and even tech acquisitions. It is now in the process of shifting its entire online ecosystem to Adobe's cloud platform in a bid to target those shoppers in real-time. The digital transition will see it create individual profiles of each customer based on their e-commerce, mobile app, email and in-store activity in order to improve marketing and content personalization across those same channels. In addition, it is investing in AI-powered product recommendations to boost average order sizes, and upping digital ad spend as it continues to grow its e-commerce offering. 
With these moves, Dick's is trying to build on the online sales boom it witnessed during the pandemic as people shopped for more fitness products. E-commerce accounted for 18% of the company's total sales of $3.27 billion in its second quarter, up from 12% during the same period in 2019. What's more, Dick's has seen an influx of 12.5 million new customers since 2020. It expects full year sales to be up roughly 33% from 2019 and 21% from 2020 to between $11.52 billion to $11.72 billion. The company is now shifting its focus to retaining customers as it prepares for a challenging holiday season. In late August, Dick's said it was chasing supplies for its fourth quarter as the sportswear industry grapples with product shortages due to lockdowns in South East Asian manufacturing hubs and shipping bottlenecks. The retailer also announced in November that it partnered with Nike to combine loyalty programs that initially offer members access to exclusive sneakers and apparel on Dick's website.
Even with this sales growth, the retailer believes it still has room to improve the shopping experience for its customers. "Frankly, we have not done much in terms of personalization in the past. We tried some in-house efforts and spent some money on consulting, but it was fairly limited," said Steve Miller, svp, strategy, e-commerce and analytics at Dick's Sporting Goods.
As part of its fine-tuned targeting efforts, the retailer is also pouring additional dollars into online advertising. Since the pandemic hit, the company has significantly reduced its print ad spend and shifted those funds to digital platforms. With a higher concentration of stores in the suburbs, the retailer claims that online advertising helps it to more accurately communicate with customers in specific regions.
A focus on first-party data
Dick's is sitting on a treasure trove of customer data and publishing content that it plans to leverage, Miller said. The company has 20 million ScoreCard loyalty members, of which 20% are Gold status customers who spend $500 per calendar year. These patrons get access to game viewing parties, early sales and sponsored sports events. The Gold tier provides Dick's with a sizable base of frequent shoppers on which to test its new personalization tools. "Gold ScoreCard members will disproportionately benefit from the new improvements," Miller said. "We can offer more tailor-made perks and see the results from those incentives sooner."  
With a better grasp on individual shoppers, Dick's will be able to surface improved product recommendations for online customers, according to Miller. For instance, it will be able to show tennis gear to those who have previously purchased tennis rackets. It can also surface articles for golfers from publishing partner Golf Digest. While its AI-powered stylist can assemble outfits for those browsing for apparel. The company is training its algorithm to enable it to put together seasonal looks and color combinations.
"If someone is shopping for shoes, the AI can coordinate that with shorts, a hat and a t-shirt," Miller said. "It's a lot of work for [our staff] to do that across our entire online inventory,  so we're handing more of that over to the AI."
The company's push to personalize its online ecosystem could also be viewed as a partial solution for product shortages. Miller said the recommendation tools take into account stock among other factors. Dick's is facing competition on multiple fronts, including from vendor partners, such as Nike, with their own e-commerce strategies and legacy retailers like Walmart and Kohl's that are encroaching on the athleisure category. As such, it has set its sights on driving brand loyalty, in part by expanding its private label offering through proprietary men's and women's athleisure lines VRST and Calia by Carrie Underwood. To reward its biggest customers, Dick's added the Gold tier perks to its ScoreCard loyalty program in 2019. 
"The sports specialist has plenty of competition from both generalists and deep specialists that focus on a particular area of fitness," Neil Saunders, managing director of GlobalData Retail, previously told Modern Retail.
Dick's says that its newfound focus on data analytics and online advertising will result in significant reductions in promotions. The retail also claimed that the marketing tools mean it can be more "granular" about how it uses deals and sales to target customers online. "We can target promotions to…customers, and we're building out our ability to run promotions regionally or locally as well," executive VP and CFO Lee Belitsky said in September at a retail event hosted by Goldman Sachs. "In addition to…the development of our digital capabilities and personalization, we're really building out our data science capabilities…which will continue to reduce promotions going forward."
Despite the recent disruption to user tracking as a result of Apple's privacy changes to iOS, Dick's is still bullish about digital advertising. Miller admitted that it needs to find solutions with ad vendors to conversion tracking and multi-touch attribution, but added that it has no plans to reign in its digital ad budget. "If anything we plan on expanding the [online advertising] dollars we spend," he said. Dick's claims the advantage of having a large customer database and a large online marketing war chest means it can still measure the effectiveness of its online ad campaigns on platforms such as Facebook.
"Our scale means we don't require an intermediary to have a conversation with our customers," Miller said. "We're accelerating our brand advertising and not pulling back from a programmatic and performance perspective."