DTC Briefing: How startups are preparing for a summer of almost-normalcy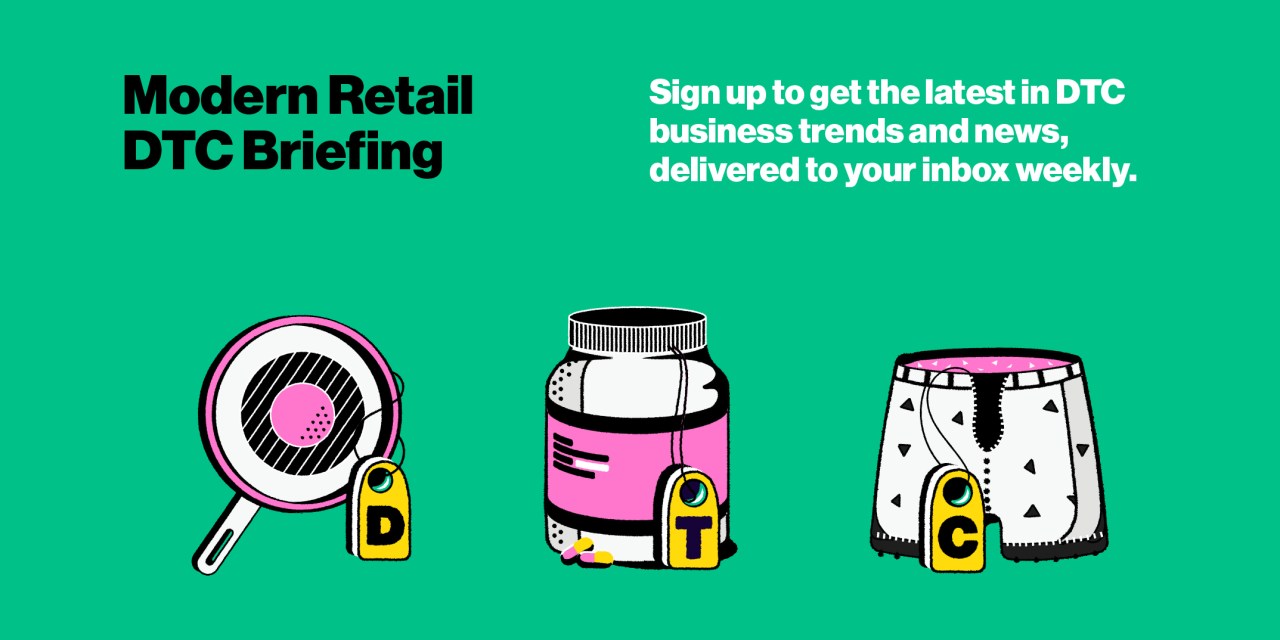 Ivy Liu
After a year in which social gatherings have essentially been limited to Zoom (or sometimes Clubhouse) — and people had to postpone major events like weddings and vacations — there's a light at the end of the tunnel. 
President Joe Biden announced last week that all states should open up coronavirus vaccine eligibility to all adults by May 1, and people now have a closer idea of when they'll be able to resume activities they've been putting off since the start of the coronavirus pandemic. Specifically, President Biden said that his hope is by July 4, people will be able to safely gather in small groups with their friends or family. 
This development increases the likelihood that people are going change their pandemic-induced spending patterns. And startups are trying to prepare accordingly. The most common bet that startups are making — according to the executives I spoke with — are that people are going to want to spend more of their time and money on experiences and travel. 
"I think that the announcements around the vaccine certainly have an implication on our psychology," said Ashley Merrill, founder of sleepwear brand Lunya. "Having a light at the end of the tunnel that's starting to feel closer and closer — I think it's creating a new optimism." 
Here's a high-level overview of how DTC startups are preparing for a return to near normalcy, based on my conversations with four executives: 
People will want to spend their money on experiences
Brands that sell travel-related products are, unsurprisingly, most bullish about what the summer will bring. "The last few weeks our customer support channels have been inundated with customers saying they've been vaccinated… and they are planning a trip in the next few months and want to restock their swim drawer," said Melanie Travis, founder of swimwear brand Andie. 
Travis said that Andie had already been preparing for more people to resume traveling this summer, even before President Biden's announcement. She added that the company has "planned an enormous amount of product launches (for the summer), more than ever before." 
Travel is first and foremost on a lot of people's minds, but it's not the only activity people will be resuming. Ben Kaufman, co-founder of next-gen toy store Camp, said that the company hopes to resume in-person birthday parties at its five stores later in the year, after a year of hosting them virtually on its site. Nikki Sakelliou, vp of marketing at activewear brand Vuori, said that the company is anticipating people are going to want to restock on workout gear once they go back to the gym. 
Resuming in-person events, with some caution
In-store events were a key part of Camp's business before the pandemic. One of the Camp key selling points was letting kids test out toys in-stores, and it often hosted crafting sessions in-store with different themes. The company hosted some outdoor events last summer, and over the past few months it's been able to host some socially distanced events at its five stores, depending on state restrictions. For example, at its Norwalk, Connecticut store, Camp had an art camp where families could pick up crafting supplies that were individually wrapped, and either take them to go or use them at tables distanced throughout the store. 
Through the summer, Kaufman said he expects that Camp will "require masks for the foreseeable future," and run mostly on a reservation system. ""I think people still want the comfort of knowing their family is going to have their space, and not be in a giant mob crowd," he said. 
Executives at startups where events are more of a marketing tactic said they are not yet ready to pull the trigger on resuming in-person events. 
"We don't want to create supply where there's no demand," said Lunya's Merrill, who added that her company doesn't yet have plans to resume in-person events at its stores. Before the pandemic, Lunya hosted events on topic like women's entrepreneurship and flower arrangement workshops at its stores. "We want to see people desiring to go to concerns again, and networking events again — I think that's when it will make sense," said Merrill. 
Marketing that speaks to a return to normal
Yes, Suitsupply took a raunchy interpretation of what the new normal will look like, featuring models rushing to make out. But not every brand is rushing to showcase people swapping spit (in fact, brands, please, I am begging you not to). 
Realistically, what most brands are doing is shooting campaigns showcasing groups of people together. Andie's Travis and Vuori's Sakelliou both said that their companies had mostly stuck to solo shots when shooting new product photos or campaigns during the pandemic.
"Being together with friends is going to be a big theme," said Travis, speaking about the marketing campaigns Andie is planning for the summer. "Our campaigns through the winter and the early spring were more like wanderlust … not really nostalgia, but thinking about [the trips] that will come. Now it's like we are here, we've arrived with friends at the beach, and we want to create these experiences together."
Meanwhile, apparel companies like Shapermint are launching campaigns that speak to people getting used to dressing up again.
Data dive: Preparing for the future
If you want more insight into how brands are preparing for the summer and beyond. A recent survey conducted by Modern Retail and our sibling publication Glossy showed that of the 96 brands surveyed, 42% said that their advertising investments have increased over the past year, while 61% plan to further increase their e-commerce spend over the next year.
E-commerce companies have been feeling bullish over the past year, and that's only going to continue as people have more reasons to go out and spend their money.
What I'm reading
Starting with Bonobos in 2012, Nordstrom has been a go-to partner for a number of DTC brands. Retail Dive breaks down the department store's playbook for working with startups. 
For subscription businesses, getting people to commit to a recurring order is only half the battle. Thingtesting looks at the various tactics subscription services use to reduce churn. 
Our sister publication, Digiday, covered how some DTC brands are increasingly working with micro-influencers — defined as creators who have between 1,000 and 100,000 followers — as a more cost-effective way to diversify away from standard Facebook and Instagram ads. 
What we've covered