DTC Briefing: With OpenStore, interest in Shopify-focused holding companies accelerates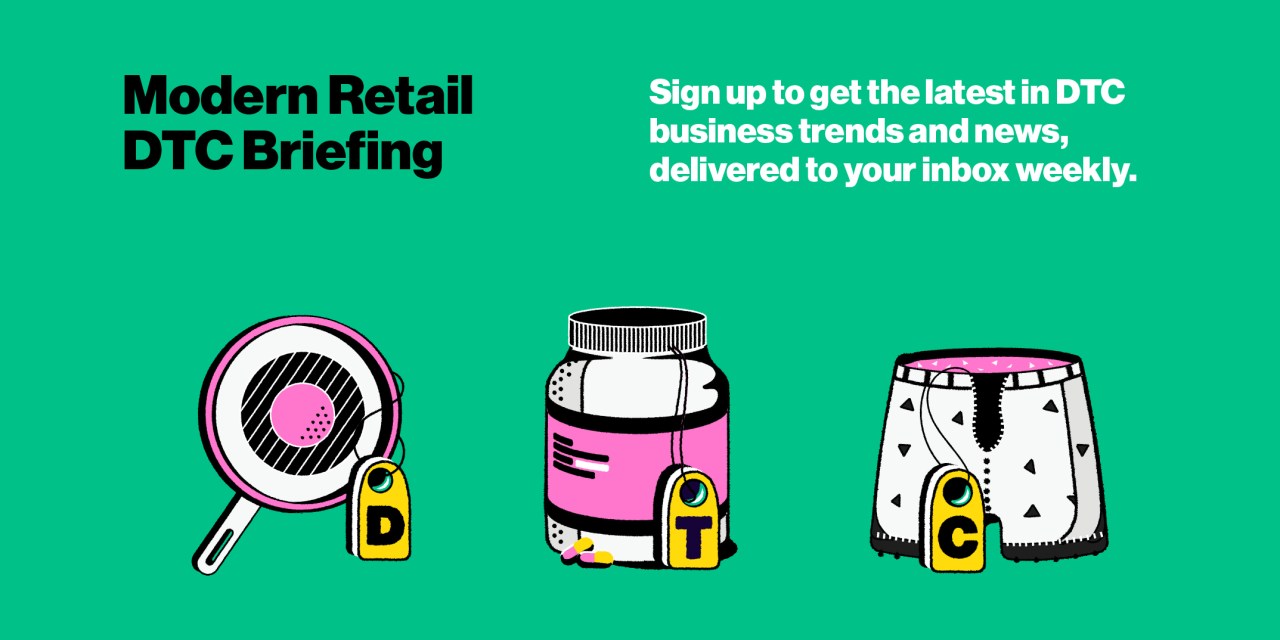 Ivy Liu
This is the latest installment of the DTC Briefing, a weekly Modern Retail+ column about the biggest challenges and trends facing the volatile direct-to-consumer startup world. More from the series →
This is the latest installment of the DTC Briefing, a weekly Modern Retail column about the biggest challenges and trends facing the volatile direct-to-consumer startup world. To receive it in your inbox every week, sign up here. 
Another week, another new holding company. A couple of weeks ago, I reported that Pattern Brands, formerly known as Gin Lane, was pivoting from launching its own brands to acquiring them. Now, there's a new entrant in the acquisition game: OpenStore.
OpenStore's been the subject of buzz even before it publicly launched, thanks to its high-profile co-founders: Founders Fund partner Keith Rabois and Atomic founder Jack Abraham, whose startup studio helped launch Him & Hers, among other startups. But a Bloomberg profile on Friday shed more light on OpenStore's approach: What's notable about the startup is that it plans to place automated bids on Shopify brands. OpenStore will focus on brands doing less than $5 million in sales. Interested brands have to hand over their Shopify credentials "allowing OpenStore to verify sales, inventory, and other data, and the bots come up with an offer by the next business day. (OpenStore did not respond to an interview request from Modern Retail before publication).
OpenStore is taking the Shopify holding company approach and supercharging it. With the focus on automated bids, OpenStore has potential to acquire more brands compared to other players like Win Brands Group, Pattern Brands and even Harry's which have said they plan to acquire at most a few brands each year. This will likely intensify the mad dash to to acquire as many small Shopify brands for cheap  — interest that was already intensifying thanks to the success of Amazon-focused holding companies like Thrasio (which is reportedly looking at going public via a SPAC) and Perch. However, acquiring new brands is a capital-intensive endeavor — and these new Shopify-focused holding companies are limited by how much subsequent rounds of capital they can raise.
"With Thrasio discussing an IPO — I think you are going to see the rise of acquisition-based holding companies across the spectrum," said Mike Duda, managing partner at hybrid accelerator agency and venture capital fund Bullish.
As Modern Retail has previously reported, interest in e-commerce holding companies was spurred a few years ago due to rising customer acquisition costs on Facebook and Google. The belief was that if these holding companies could get customers to buy from multiple brands, they could significantly lower customer acquisition costs, while also benefitting from other efficiencies like sharing one customer service team across multiple brands.
"We see a lot of synergies and value extraction from a holding company standpoint," said Steven Himmel, principal at Vanterra Capital. Vanterra Capital has invested in sustainable cashmere brand Naadam. Naadam and its CEO, Matt Scanlan also partnered with Vanterra to create a holding company in which multiple other brands  — including Thakoon and Something Navy — live under.
Overall, many founders still hold that thesis. But the Pattern Brands rebrand, as well as the OpenStore launch, represent a shift in talking points for these DTC holding companies. Now, these holding companies are making a case for the holding company approach by highlighting how many new companies — and thus potential acquisition targets — Shopify has created. There are now over 1.2 million companies that operate storefronts on Shopify. And, pointing to the success of Amazon-focused holding companies. (Indeed, Pattern Brands name-checked Thrasio in its pitch deck). With this new approach, there's less of a focus on creating a universal brand identity that can work across multiple sub-brands, and more of a focus on trying to snap up enough brands to get to tens of million in revenue as quickly as possible.
"We want to have control about how we stitch these together," Rabois told Bloomberg when asked why the company has decided to focus on acquiring Shopify brands. "And obviously Amazon is not going to just let us do whatever we want."
What these holding companies are all still trying to figure out is what brands work best together — Pattern Brands, for example is entirely focused on the home goods space, while Rabois said that OpenStore is taking an industry-agnostic approach to acquisitions. Others have different strategies. "We want to partner with really strong individuals, personalities, voices, however you want to put it — people who have a vision and a lot of charisma," said Himmel.
For now, many of these holding companies are focusing mostly on Shopify brands doing around or under $10 million in revenue. That's because if these holding companies want to acquire more brands, they are going to need to raise more money — through some combination of venture funding, private equity funding, and debt.
The trajectory of Amazon holding companies provides some indication of how much capital might be necessary — Thrasio  recently raised a $750 million round in February, bringing total capital raised to over $1.75 billion. Perch announced $775 million in new funding in May. OpenStore has raised $17.5 million so far, though given its venture capital connections, it likely has more in the pipeline. Pattern Brands, meanwhile just announced a $50 million round of debt and equity.
Still, particularly if the first wave of Amazon-focused holding companies proves successful on the public markets, expect investor interest to migrate over to Shopify-focused holding companies.
"Shopify has made getting into e-commerce easier," said Duda. "So there's a lot of supply out there [of potential acquisition targets]."
Dog food brand Jinx launches in Target
Direct-to-consumer dog food brand Jinx, which launched in early 2020, has taken a much different path to distribution than other DTC startups. Co-founder Terri Rockovich has said the brand added retail partners earlier than it initially anticipated, in part due to the e-commerce boom during the pandemic. Jinx made its products available for same-day delivery through Postmates in Los Angeles and San Francisco, and started selling its products through Petco's website in October.
This week, the brand announced that it will start selling its products through Target's website, as well as through just over 400 of Target's stores. Jinx is also launching a new billboard campaign, featuring scented out-of-home ads to attract dogs, to promote the Target launch.
Target has added products from quite a few pet care startups to its shelves within the past year, including collars and leashes from Wild One, and bone broth from Brutus Broth.
Rockovich said that in conversations with mass and specialty retailers, "everyone is expanding their [pet] categories, and I think that's just because spending is up." given the number of people who adopted pets for the first time during the pandemic. 
What I'm reading
Amazon Prime Day is a big day for e-commerce sales — but many startups aren't trying to directly compete with the big shopping day. CNBC reports that smaller brands are responding by ramping up advertising ahead of Prime Day, or hosted sales before the start of Prime Day to try and

raise awareness amongst new shoppers

. 

Thingtesting looks at what

makes for a buzzy brand launch

, using sunscreen brand Vacation and hibiscus beverage startup Ruby as case studies, among others. 

The Hollywood Reporter

examines Peloton's approach to content

, and how its transformed from a fitness company to more of a global entertainment brand, as many of its trainers have become celebrities in their own right.
What we've covered 
A new direct-to-consumer flower startup, Pomp launched last week. The company joins Farmgirl Flowers, Urban Stems and a slew of other startups

trying to take on 1-800 Flowers.

As alcohol delivery boomed in popularity last year, City Hive — which sells white label tools to help local liquor shops launch their own delivery sites — also received

an influx of new clients

. 

On the Modern Retail podcast, the vice president of Harry's Labs, Tehmina Haider, spoke about how the razor company is

looking to build out a portfolio of brands

. 
Correction: This story has been updated to correct the most recent round of funding raised by Thrasio. This story has been also been updated to reflect that Vanterra Capital has partnered with Naadam to create a holding company.