How Facebook, Google, TikTok and others are trying to win over e-commerce advertisers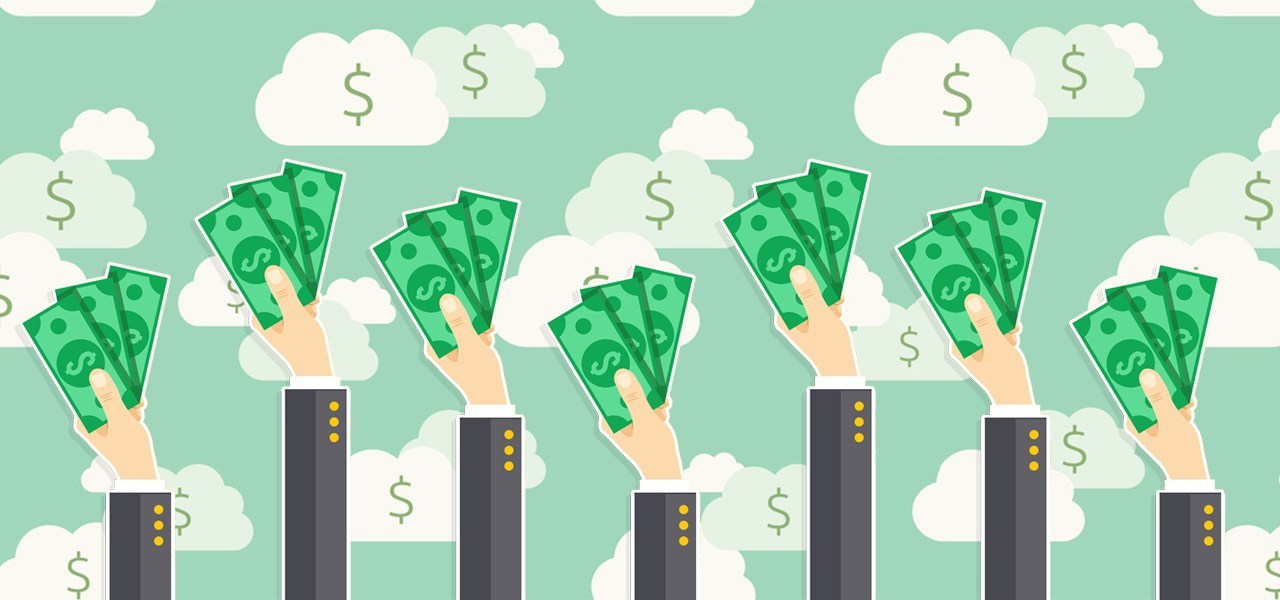 There's a fierce competition brewing amongst the major social media companies to win over the advertising budgets of e-commerce companies.
Facebook, Google, TikTok, Pinterest and Snapchat are always testing out new advertising formats, but within the past couple of years, these companies have increasingly focused on testing out new ad formats and features designed with e-commerce companies in mind. Every one of these apps is trying to pitch themselves as the new go-to place that people go to discover and find new product, so that retailers and brands spend more advertising with them.
The two biggest advertising platforms — Facebook and Google — have been focusing on giving e-commerce advertisers more control over how their products and stores appear across various apps. Meanwhile, newer platforms like TikTok are still trying to get customers to think of their platforms as a place to discover products, most recently by piloting a livestream shopping event with Walmart in December.
Ultimately, what all of these social media platforms are trying to do is convince e-commerce companies that spending advertising money on their particular platform will drive the most sales. And in order to do that, they're constantly looking for some new advertising format, feature or partner that they can say gives them an edge over the other platforms.
Marketers say that the biggest advertising platforms — Facebook and Google — still have the biggest reach and the best targeting options, which makes it harder for smaller platforms to win over a more significant share of advertising dollars. To gain an edge, Pinterest and TikTok are all trying to pitch themselves as places to reach customers with a higher shopping intent, or ones who aren't as active on Facebook. And none have yet cracked the code on one of the most lucrative new formats retailers are keen to adopt — live, shoppable videos.
Read on for more about how each of the major social media platforms are trying to win over e-commerce advertisers.
Facebook
Facebook is the go-to advertising platform for most e-commerce companies, given that outside of Google, it has the biggest reach — 2.6 billion daily active users across Facebook, Instagram and WhatsApp — and has been around the longest. "Both Google and Facebook have invested lots of money into better targeting, better features," said Duane Brown, founder of performance marketing agency Take Some Risk.
Within the past couple of years, Facebook's focus has been on adding new features to make it easier for people to find and buy new products within its apps. Nearly two years ago, Facebook started testing Checkout on Instagram, which allowed people to buy products from select retailers without having to leave its website. Facebook has only said that "hundreds" of retailers are using Checkout, mostly large chains like Target and Sephora. Then last year, Facebook announced that it would be rolling out branded storefronts, which would give people the option to save products they are potentially interested in buying and browse collections curated that are curated by the retailer or brand. It's also tried to make shopping more visible on Instagram, by adding a new Shop tab in Explore.
But the biggest threat to Facebook's advertising prowess may be the new iOS14 update, which would threaten its ability to serve targeted ads to people. As part of Apple's iOS14 update, iPhone users will eventually have to opt-in to tracking across all of the various apps they use, including Facebook. If too few people opt in to ad tracking, it could hamper e-commerce companies' ability to target Facebook ads to people specifically based on what items from that company they've viewed before.
"We will see what happens with all of the iOS14 changes — there's a lot of unknowns, but I still foresee Facebook to be a big part of the spend mix." Katya Constantine, CEO of digital advertising agency Digishopgirl Media.
Google
Of the major social media companies, Google brings in the most advertising revenue: $134.8 billion in 2019. However, Google's most popular advertising format has long been its search ad, which has a few drawbacks for e-commerce advertisers. Namely, when Google first launched search ads, they only included text, not images.
Over the years, Google has tested out a variety of ad formats that allow e-commerce companies to include more images and product-specific information in ads, as well as use automation to more easily set up campaigns. There's showcase shopping ads, which run against more general search terms like "holiday decor," and through which companies and include multiple product images in a catalog-style format. Google also launched smart shopping campaigns two and a half years ago which purport to use artificial intelligence to automatically decide where the most optimal placement is on search, display, YouTube, or Gmail, while also automatically pulling images from a company's product catalog.
Not all of these new ad formats last. In 2019, Google announced the launch of another new catalog-style ad format designed for mobile called Gallery, but wound down that format last May, according to Search Engine Land. Still, "especially the couple of years some of our clients [now] spend half of their budget within Google on just shopping ads," said Brown, Whereas before, they spent they might have spent the vast majority of their budget on search ads, he said.
Google has also sought to make its YouTube platform more of a shopping destination, by giving creators more tools to link to products in videos.
TikTok
As the newest social media app on the block, many of TikTok's most frequent users are teens. So many of the companies that have been first to test advertising on TikTok are ones that are trying to reach younger customers, like Levi's or acne care brand Starface. In December, TikTok piloted a one-day live stream shopping event with Walmart, indicating that the company sees creating better shoppable videos as key to winning over more retailers.
Advertisers say that in their conversations with TikTok reps, it seems like the company's focus has been mostly on building a platform with all the features that advertisers have come to expect from social media companies, like a self-serve platform that allows them to buy ads instantaneously, as well as a tracking pixel that advertisers can install with just one click. However, right now TikTok's pixel can only track if someone ended up buying a product immediately after clicking on a link in a TikTok ad, not if they, say, visit five other sites and then go back to buy the product.
Because of that Anders Piiparinen, CEO of Wallaroo Media said that among his clients, the ones who are most likely to use TikTok are the ones who "are willing to go test in order to be first on the platform," whereas the ones who have a tighter advertising budget are still waiting for better attribution tools before spending heavily on TikTok.
"We do see TikTok catching up on their capabilities, but what makes them unique is they reach a customer that is harder to reach from the more traditional ad units," said Constantine.
Snapchat
Like TikTok, Snapchat's focus for the past couple of years has been adding more features to make it easier for advertisers to run ads, track conversion rates and target more specific groups of users. In June, Snapchat rolled out dynamic ads globally. Similar to an ad type that both Facebook and Google has, dynamic ads allow companies to automatically upload their product catalogs, so that if they change the image or a price for a specific item, it is automatically reflected across that company's ads.
Snapchat has also tested out various video and augmented reality ad formats that allow advertisers to more creatively showcase their products, such as creating a shoppable game with Adidas.
As with TikTok, advertisers often use Snapchat to reach a younger customer, Piiparinen said. "The content doesn't necessarily need to be polished, and it's just a lot lower barrier to entry," he said. Like other younger advertising platforms, Piiparinen said that Snapchat still doesn't have as robust targeting features as Facebook or Google, and doesn't offer the ability for advertisers to optimize campaigns for as many different types of objectives.
"I would love to have the ability to go after some different objectives other than purchases" Piiparinen added.
Pinterest
Pinterest's pitch to e-commerce companies has long been that people use Pinterest to find new products first and foremost. "If women are searching for bridesmaid dresses on Pinterest, they are the bride or bridesmaid and looking for those ideas, so the intent to buy is so much more likely,"said Piiparinen. However, the challenge is that sometimes people use Pinterest to research ideas months in advance before buying something, so conversion can be trickier to track.
Two years ago, Pinterest launched a "disruptor sales team" whose goal was to pitch more direct-to-consumer brands, and figure out what features those types of companies want to see from Pinterest. Based on the feedback of that group, Pinterest released a new product called conversion optimization, a new campaign type that allowed advertisers to set a greater variety of goals — like increased online checkout or lead generation — they want to optimize a set of promoted pins for. The company also launched automated bidding in October, to make it easier for advertisers to launch new campaigns.
And it's been experimenting with new formats, like an augmented reality try-on tool that people can use to see how products from certain beauty companies look.
"Pinterest is and continues to be a phenomenal platform for reaching a slightly older female, said Constantine.