Why Levi's is experimenting with TikTok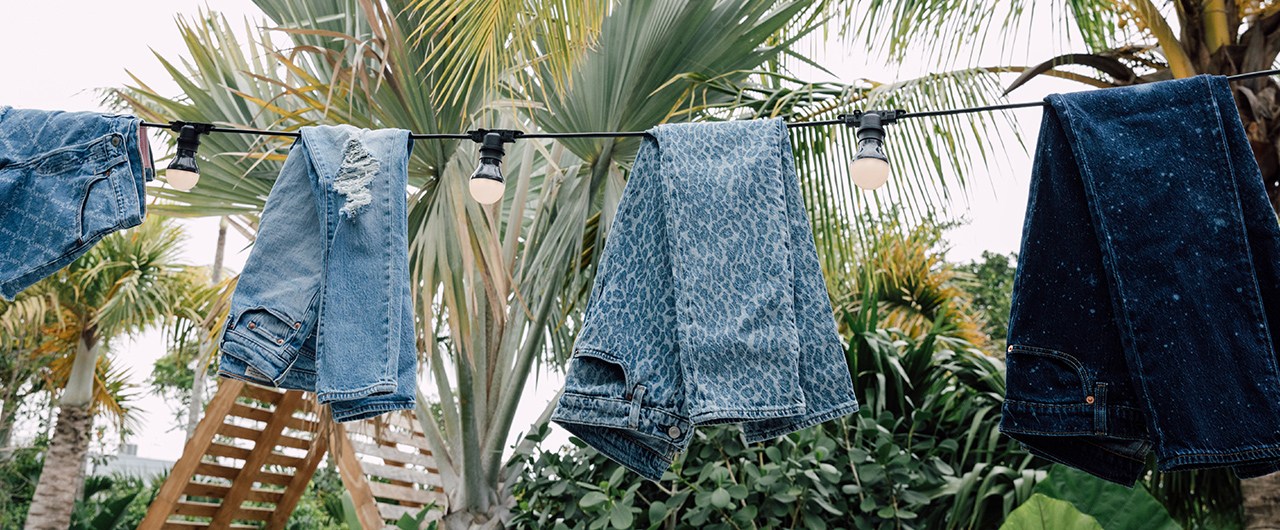 Right now, many brands and retailers are shying away from experimenting with new marketing channels, desperate to cut costs wherever possible while sales are down. But Levi's decided to move forward this month with a pre-planned test of shoppable ads on TikTok. As many people are stuck inside and glued to apps like TikTok, Levi's sees the platform as an increasingly important place to connect with new customers.
Although some brands may be hesitant right now about investing more money into marketing while important revenue streams are shut off, there's also a big opportunity for them. It could be cheaper for them to acquire customers now, while other brands are turning off paid ad spend almost entirely. And, it could be easier for them to stand out, especially on more emerging platforms like TikTok, where fewer retailers ave run paid ads anyways.
Levi's believes that its direct-to-consumer business will help it weather this current crisis better than other brands that rely almost entirely on wholesale. Sales from Levi's website now make up more than 15% of the company's total revenue, double what it was three years ago, and growing that side of the business has been a top priority. Earlier this month Levi's reported its fiscal first quarter earnings, and said that DTC sales were up 10% in total. Net revenue for the quarter was up 5% to $1.5 billion.
But, the company still faces a tough road ahead, as roughly 70% of its retail doors were closed as of the first week of April, meaning that its revenue could very will still drop dramatically in the coming quarter.
Brady Stewart, managing director for Levi's U.S. direct-to-consumer business, said experimenting early with emerging social commerce platforms like TikTok, as well as Instagram, Snapchat and Pinterest are critical to growing Levi's DTC business. That's especially important now while Levi's stores remain closed.
Stephanie Manning Cohen, director of platform for venture capital firm Lerer Hippeau, which invests in many direct-to-consumer startups, told Modern Retail last week while she's seeing many startups cut part of their advertising budgets, she is seeing more of them experiment with platforms like TikTok and Instagram Live. She attributed that to the fact that they are cheaper places to market and are apps that many users are using even more right now because they are stuck inside.
Why TikTok now
Levi's ran a series of shoppable ads on TikTok, featuring videos filmed with TikTok influencers at a pop-up the denim brand hosted in Miami before the coronavirus outbreak. The sponsored videos, which ran from, April 8 through 19, showed off custom product created using Levi's Future Finish product, which allows shoppers to customize jeans through laser finishing. A shop now button was included at the bottom of videos. The company said that since the launch of the campaign, product views have more than doubled for every item featured in the TikTok videos.
By being active on social platforms, where many Gen Z consumers in particular are already looking for product inspiration, Levi's can create an easy digital shopping experience that will ultimately lead those users to Levi's website.
"If you were to compare TikTok to Instagram to Snapchat — you would see very different consumer journeys," Stewart said. "The brands that are doing it well –and I would consider us to be one of those brands — are figuring out how to create unique experiences on each channel."
Instagram, for example is about "messaging your best life," and it's "aspirational and very highly curated," according to Stewart. At the end of March, Levi's started hosting a "5:01" concert series on Instagram Live. At 5:01 p.m. Pacific each day, Levi's live streams a concert — performers have included Snoop Dogg and Brett Young — from the performer's home, and donates up to $10,000 per performance to the charity of the artist's choice.
For TikTok, Levi's wanted to create something that was more visually immersive, Stewart said. One of the top hashtags on TikTok last year was "oddly satisfying," which was featured on cookie decorating videos or videos of hot candles getting crushed.  So TikTok decided to center videos around its Future Finish service, showing off jeans or denim jackets decorated with custom print.
The strategy going forward
Stewart said that in response to the coronavirus, "we are certainly cutting costs like everyone, but we are making our investments in the places that are strategic for coming out stronger on the other side." She declined to say where Levi's is cutting costs specifically, but noted that at Levi's typically has a large presence at "basically every marquee music festival." All of those events have been postponed for the time being.
Last summer, sales of Levi's 501 cutoff shorts grew by roughly 50% that quarter after Beyonce wore them during Coachella. With that part of Levi's marketing budget essentially cut off, it is even more important that Levi's remains top of mind on emerging social platforms.
Stewart also said that Levi's is also developing a brand marketing strategy based on what Levi's found worked in China while stores were closed there in February and March. Do-it-yourself content performed well in China during that time, so Levi's will be running more of that on its blog. Levi's is also using this time to encourage customers to download its new mobile app, which it launched in January.
"In this moment, when consumers are faced with ambiguity, they are going to be looking to brands that they can trust and they have an ongoing conversation and relationship with, " Stewart said. "And our direct-to-consumer business allows us to have that and lean into that during this."
This story has been updated with the correct figure that Levi's is donating to charity for each Instagram Live concert.