How Le Tote plans to integrate its technology into Lord & Taylor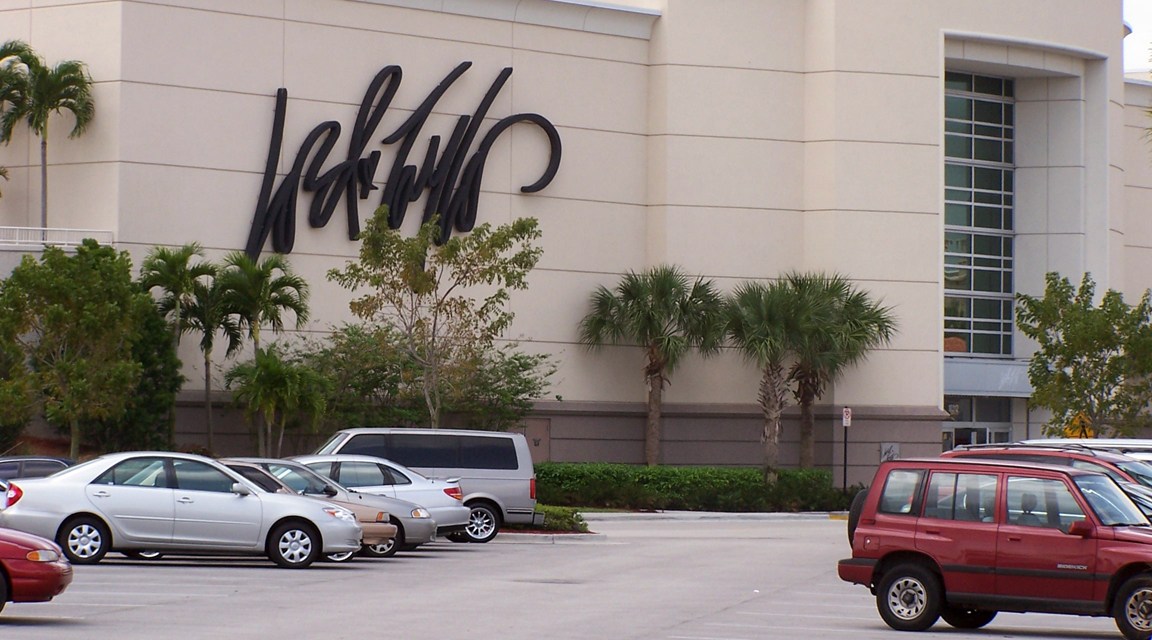 Rakesh Tondon, CEO of clothing and accessories rental provider Le Tote, said that his company's decision to acquire department store chain Lord & Taylor for $100 million was driven primarily by technology.
Speaking at the Evolving E e-commerce conference in New York City on Tuesday, Tondon said that Le Tote was initially in talks with Lord & Taylor to open up Le Tote boutiques in some of its stores, as well as license its technology stack to Lord & Taylor, when reports broke that parent company Hudson's Bay Company was looking to sell Lord & Taylor. That prompted discussions within Le Tote, which was looking to open its own stores anyways, about whether it made sense to buy Lord & Taylor.
Tondon said that the biggest benefit Le Tote can bring to Lord & Taylor is using its tech stack to improve both the online and offline experience for Lord & Taylor customers. Le Tote has built its own onboarding quiz that new customers have to fill out to indicate what size and style of clothing they are looking for. It's also built a personalization engine to recommend to customers items they might want to add to their subscription or buy.
Le Tote then thinks that it can use this technology to help create a more personalized experience for customers in stores, by giving sales associates a way to see customers' shopping history, and use it to greet customers buy name and recommend them certain products. It will be jockeying with a number of other e-commerce startups who believe they can use technology to build a better in-store experience. There are other companies, like secondhand marketplace ThredUp or multi-brand retailer b8ta, that are now trying to license their technology to retailers. And, companies like Warby Parker and Everlane are trying to build a more seamless in-store experience, either through cashierless checkout or trying to personalize the shopping experience to that particular customer.
But personalization is difficult to pull off in-store and online for a number of reasons. One, it takes a lot of data in order for retailers to pull off what many consider to be true personalization — recommending to customers products they will want to buy before the customers themselves even know it, not just tacking a customer's name onto an email.  Second, what types of products a customer is in the market is constantly changing, based on how their tastes change or what season it is.
Tondon is also looking at revamping the Lord & Taylor retail experience by creating new subscription services. He said the hope is to develop a variety of ways for the Lord & Taylor customer to buy, rent and subscribe.
"Hundreds of thousands of [Lord & Taylor customers] will literally just buy the [same] set of cosmetics every 60 to 70 days and walk out of the store— can we make that a little easier for them?" Tondon said. "Can we say 'why don't we send this product to you at home, and by the way we understand that people that like XYZ also like product A,B, and C.'"
Tondon said that with Lord & Taylor, Le Tote believes it will benefit from piggybacking off of Lord & Taylor's name recognition, even as the retailer lost $89 million last year as fewer shoppers go to department stores. Le Tote is also able to establish a physical retail presence it would have taken "4 to 5 years" to build on its own by opening Le Tote shop-in-shops within Lord & Taylor, according to Tondon.
One of the reasons Le Tote was interested in working with Lord & Taylor from the get go, according to Tondon, is because its customers and Lord & Taylor customers buy similar brands, though the average age of the Lord & Taylor consumer is a little bit older, at age 50. When Le Tote launched in 2012, the average age of its customer was 26 — today, it's about 39. So the deal may help Le Tote reach older customers that it's been unable to before.
Tondon also predicts that more startups, especially DTC companies will look to either acquire traditional retailers, or strike distribution partnerships with them. He thinks that this will be spurred by the rising costs of customer acquisition rises on platforms like Google and Facebook, and DTC brands wanting to reach more offline shoppers. He estimated that the cost of the Lord & Taylor deal is less than what it would cost Le Tote to acquire that many customers on its own. Though it's worth noting that based purely on revenue, Le Tote got a deal by paying $100 million for a company that generated more than $1 billion in revenue last year.
"You're going to want to interact with customers through different channels, so doing acquisitions like this will likely help you get there faster," Tondon said.