How legacy brands are trying to find a way into the growing resale market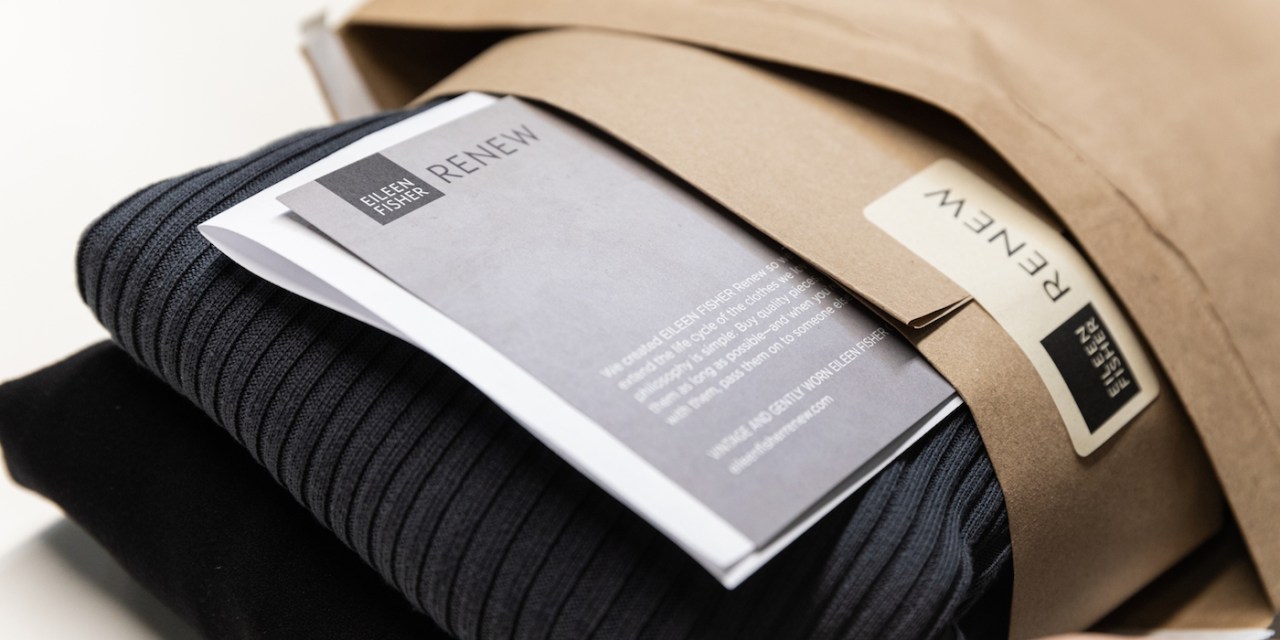 As the resale market grows, legacy brands are trying to find a way in.
Some brands, particularly those in categories like luxury handbags and outdoor gear where secondhand sales have gotten the most traction, are looking to build their own resale markets. There's a startup called Yerdle, which last week announced it had raised a $20 million round of venture capital financing, and has now created a white-label service that retailers like REI, Eileen Fisher and Patagonia have used to build resale services that pull from their own inventory. Luxury handbag company Mark Cross in July also announced plans to launch its own resale platform later this year.
Others are looking to test the waters by first partnering with peer-to-peer marketplaces. Meanwhile, these marketplaces are looking for ways to grow revenue rapidly, and see partnerships with large retailers as the best way to do so. Scott Cutler, the new CEO of sneaker resale marketplace StockX, has expressed interest in hosting more "product IPOs" with brands, where companies like Nike or Adidas can release a limited quantity of a new sneaker onto StockX, and then see how it performs. There's also ThredUp, which recently announced that it would be working with Macy's and J.C. Penney to build ThredUp-branded shop-in-shops in some of their stores, which would pull from ThredUp's own inventory.
Some retailers, particularly those who sell more expensive products, see resale as a way to reach customers who might not be able to afford their products. And, as more peer-to-peer marketplaces pick up steam, some legacy retailers worry that more consumers will go to these sites first, instead of a brand's own website or store. But some see partnering with an existing marketplace as a low-cost way to first see how interested their existing customers actually are in resale. Similar dynamics are also playing out in the rental market.
According to research commissioned by ThredUp, the total secondhand apparel market is projected to double in the next five years, from $24 billion to $51 billion.
In addition to luxury goods, Jessica Ramirez, a retail research analyst at Jane Hali & Associates, said that resale makes the most sense for retailers who sell a product that is "supposed to have longevity in it and supposed to be durable," like outdoor gear or denim.
Yerdle founder Andy Ruben, formerly a Walmart vice president working on its global e-commerce strategy said that Yerdle initially started out as a peer-to-peer marketplace in 2012. But it pivoted to building a white-label service in 2016 as he saw more interest in brands from owning the resale experience.
He thinks over the longterm, consumers will be more receptive to buying from them versus from peer-to-peer marketplaces, as they are more likely to believe they will get an authentic, more high quality good from the brand.
"Brands have better access to the supply than any third-party marketplace because where they know where it all is," Ruben said. 
Ruben said that Yerdle gets a cut of each sale generated through a brand's resale program. The exact cut of revenue taken depends upon what services Yerdle performs for that brand — Yerdle authenticates items that are brought in in-store and online, and also manages the resale websites for the brands it works. Some brands may want original photography to promote their resale program online and in-store for example, while other brands will pull from catalog photography.
Yerdle does not say how much revenue the resale programs it manages are generating, but that Patagonia, REI and Eileen Fisher's resale businesses have collectively grown 360% year-over-year between 2017 and 2018. Yerdle also pitches retailers on the fact that it gives brands access to all customer data including name, email and address when applicable.
For other retailers, partnering with a peer-to-peer marketplace may make more sense if their consumers are already gravitating towards that marketplace anyways. That's StockX's pitch to brands. Cutler said at an e-commerce conference in New York City earlier this month that because the second-hand sneaker market is already a big business, many customers who participate in it go straight to a second-hand sneaker marketplace, not the brand itself. Cutler said that StockX has struck partnerships with "three big brands" to do product drops on StockX in the coming months, but could not name the exact brands yet.
Meanwhile, beleaguered department stores like J.C. Penney and Macy's see another use case for resale: to get customers to come in-store more often. Because the inventory for a resale shop-in-shop is changed out more often than seasonal department store merchandise, they think it may train customers to visit their stores more often.
Rebecca Oman, director of special projects at ThredUp, said in an email that the company is equipped to manage "loyalty-driving recycling programs" for brands, as well as shop-in-shops for retailers who want to sell their own products secondhand.
Still, resale is an expensive endeavor. The RealReal, which went public in June, lost $76 million last year on $207 million in revenue.
Resale programs require investments not just in logistics, but also customer acquisition. Ruben noted that Yerdle has found that the sellers in brand-managed resale programs tend to be existing customers, while buyers are more likely to be customers who are new to the brand and may need to be acquired through paid social or other marketing spend.
Even though the online resale market is still young, Ruben is unsurprisingly adamant that brands need to start thinking now about how they can protect their business from competing resale markets.
"Brands have a right to win the space, I think the question is really for brands, do they want to keep the customer or lose the customer?" Ruben said.