Nordstrom's sales growth lags as it struggles to diversify away from apparel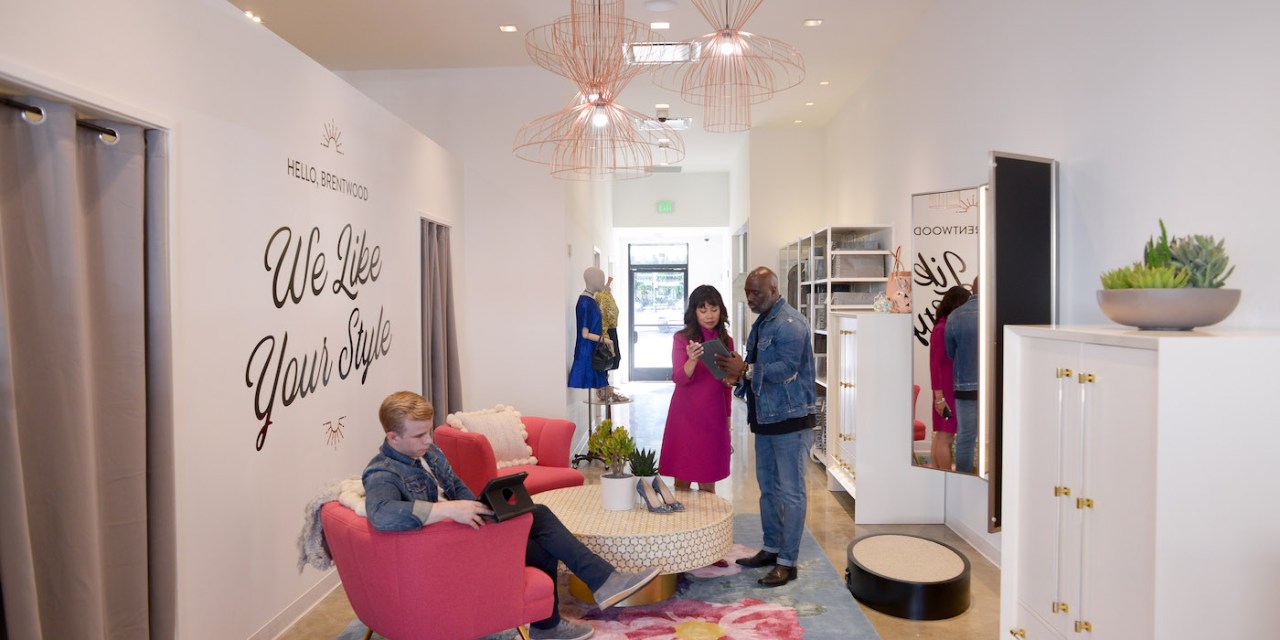 Nordstrom
Nordstrom's sales are starting to inch closer to pre-pandemic levels, but the department store chain is still trying to figure out the right product mix going forward.
During its first quarter earnings on Tuesday, Nordstrom reported year-over-year sales growth that was slower than the growth reported by Macy's and Kohl's during their respective first quarter earnings last week. Sales were up 44% year-over-year, and down 13% compared to the first quarter of 2019. Nordstrom brought in revenue of $3.01 billion during the first quarter of 2021, and reported a net loss of $166 million.
Macy's, meanwhile reported that sales were up 56% during the first quarter of 2021, compared to the same time period last year, while Kohl's reported that its sales were up 69% year-over-year during its first quarter earnings.
In a press release announcing its first quarter results, Nordstrom said that "sales benefited from improving trends in categories such as occasion-based apparel, handbags, sunglasses and swimwear."
Nordstrom's ability to recover is also hampered by the fact that it doesn't have as big of an assortment of home goods — a category that has performed well throughout the pandemic — as competitors Macy's and Kohl's do. Nordstrom has been experimenting with expanding its home selection as of late, announcing in March that it would carry products from fitness brand Tonal in 40 stores. But, much of Nordstrom's efforts are still on a small enough scale that they have yet to be a meaningful sales driver.
"From a store perspective, the biggest challenge [for Nordstrom] is getting foot traffic back," said Neil Saunders, managing director of GlobalData Retail in an email to Modern Retail. "To do that Nordstrom has to ensure it is offering interesting products, many of which should be exclusive and not available elsewhere. It will also need to look at the product mix and pull back on underperforming categories such as formalwear."
Compared to other department stores like Macy's and Kohl's, Nordstrom has been slower to diversify its assortment, particularly in home goods. While none of these department stores break out exactly how much of its revenue comes from home goods, there are some key categories within home goods that Nordstrom has no inventory in. For example, Macy's carries larger furniture like couches and mattress on its website, while Nordstrom does not. Kohl's carries popular kitchen appliances like the Instant Pot on its website, while Nordstrom does not.
CEO Erik Nordstrom said during an investor presentation at the end of last year that the company plans to diversify its offerings online by carrying more products on its website on a drop-ship basis, particularly in categories like home, active and kids.
Over the past year, Nordstrom has responded to the pandemic by expanding fulfillment options like ship from store and curbside pickup and cutting inventory levels. While Nordstrom had curbside pickup enabled at most of its full price stores before the pandemic, Nordstrom had just begun the process of enabling ship from store from its off-price line, Nordstrom Rack, when the pandemic hit.
Nordstrom has also experimented more with virtual styling, and in March, announced that it would begin hosting its own livestream shopping events with influential designers and stylists.
Similarly, Macy's started to experiment with livestream shopping during the pandemic, though it has hosted just one event so far, partnering with Klarna and Cosmopolitan, and showcasing products from brands like Rebecca Minkoff and Lady Gaga's Haus Labs. Kohl's, meanwhile has no virtual styling service.
Saunders said that Nordstrom's ability to recover from the pandemic was also hampered by the fact that Nordstrom Rack has an apparel assortment that skews more towards formalwear, relative to other off-price competitors like TJMaxx and Ross.
"As trends such as work-from-home persist even as the pandemic abates, with a consequent impact on formalwear sales, this is something that Nordstrom Rack desperately needs to get to grips with," Saunders said.
Still, CEO Erik Nordstrom argued during the company's earnings call that the company's assortment of formal apparel and accessories makes Nordstrom well positioned for customers who are eager to buy products once again in anticipation of special events.
"We are hearing a lot from customers about weddings this summer," Norstrom said. "It's not necessarily [customers] buying suits to go back to the office — it's buying dresses, handbags, anything to get out," he said.