Shopify, BigCommerce and others are chasing growth in social commerce and overseas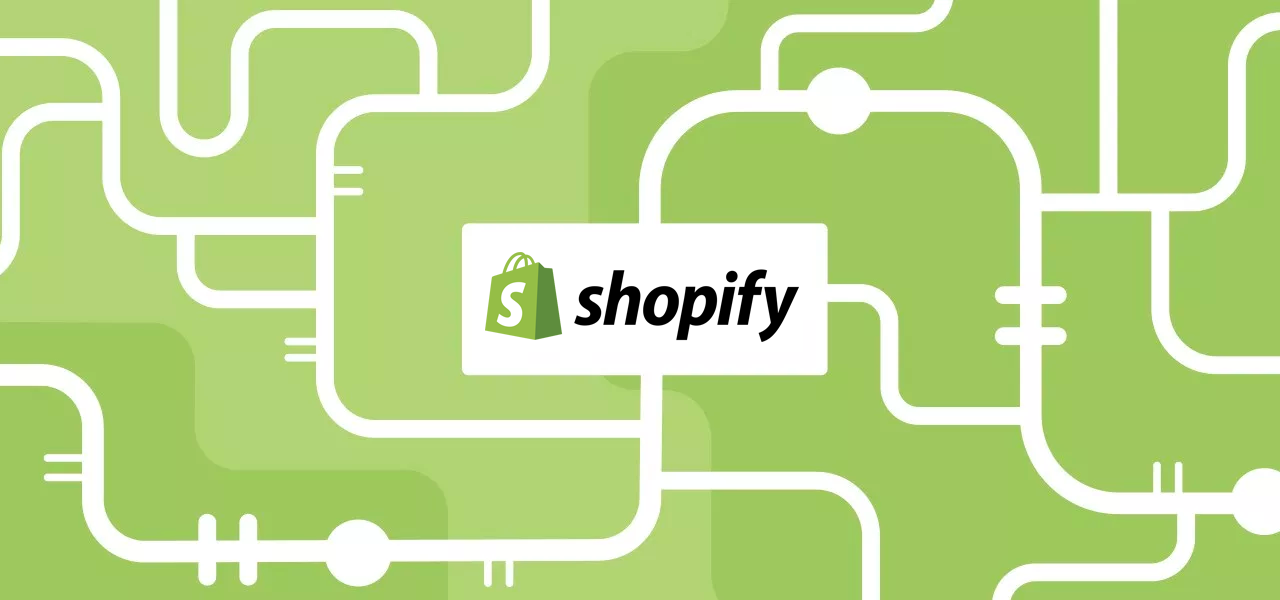 E-commerce software providers are seeking growth in new markets and social platforms as online shopping stabilizes after a pandemic-fueled surge in 2020.
Shopify, BigCommerce and a host of other companies offer subscription-based tools to set up and scale digital storefronts. Last year, they witnessed explosive growth as consumers spent a total of $844 billion online during the pandemic, 42% more than in 2019, according to Adobe's Digital Economy Index. 
This year, however, that growth is expected to shrink to just 18% as e-commerce spending hits an estimated $1 trillion. But even with this growth deceleration, the pandemic is also still causing chaos: Consumers started their holiday shopping earlier this year to avoid product shortages induced by supply chain headwinds. 
Shopify CFO Amy Shapero called out the elephant in the room on the company's third-quarter earnings call. E-commerce was "easing from its peak share as a percent of total retail" and "growing at a more normalized pace relative to 2020," she said. Though Shopify saw its quarterly revenue balloon by 46% to $1.12 billion, the company couldn't match its unprecedented sales growth last year of 96%. 
Amid this slowdown, e-commerce platforms are focusing on new areas of growth from international markets to social media platforms that offer shopping services.
International growth
Shopify still has ample room to grow overseas as roughly 27% of its revenue is generated outside of the U.S. To help sellers expand their international reach, it launched a central hub for cross-border selling in September, featuring its existing tools including local currencies and payment methods, price conversions and local website domains in local languages. 
The company claims the features make it possible for merchants to go global from day one. Along with its new headless commerce and B2B tools, Shopify Markets is viewed by agencies as the company's play for bigger, multinational businesses. 
Focusing on international markets and bigger clients is a strategy that continues to pay off for Shopify rival BigCommerce. In its third quarter, the company reported a record 49% year-over-year revenue growth rate to reach $59.3 million. The increase  marked its seventh straight quarter with revenue growth of 30% or more.
BigCommerce has largely differentiated itself from Shopify by focusing on providing an open e-commerce software-as-a-service solution for mid-market and larger businesses. It offers customization through APIs and SDKs, and by working with multiple payment providers. The company has roughly 60,000 customers including Ben & Jerry's ice cream, headphones brand Skullcandy, sportswear manufacturer Reebok, Japanese automaker Nissan and industrial and B-to-B customers like Avery Dennison.
BigCommerce continues to make progress in overseas markets. Revenue in the latest quarter grew 68% in EMEA (Europe, Middle East and Africa) and 55% in the Asia-Pacific region. To maintain momentum, the company in the third quarter gave select sellers the ability to create multiple storefronts for different countries from a single account, with plans to expand the feature to all merchants early next year.
These types of tools are among the most-requested from larger sellers, according to Lucy Reid, solutions manager at We Make Websites, a U.K. based Shopify Plus agency that works with international brands like Hasbro, Pangaia and Jigsaw.
"Massive businesses don't want to create ten different stores or deal with the currency conversion fees that come with operating one store," she previously told Modern Retail. "It just doesn't work."
Both Shopify and BigCommerce have the scale to make inroads outside of the U.S., Ken Wong, a director who specializes in software companies at Guggenheim Partners, a global investment and advisory firm, noted in October.
"Overseas markets are fragmented," he said. "So it is not as easy to force a single vendor across all regions." He continued: "[Shopify and BigCommerce] will run into local incumbents. But, at least from a tech perspective, the bigger players can force their way in."
Social commerce
E-commerce platforms also touted social commerce as a substantial vehicle for growth.
For its part, Shopify allows merchants and non-merchants to link their stores, process payments and advertise on Facebook, Instagram and TikTok, with a Google integration in the works. In September, Shopify announced partnerships beyond social media with music streaming service Spotify and connected TV platform Roku.
The company revealed that gross merchandise volume generated through its social integrations grew more than tenfold from the third quarter last year and double digits sequentially. 
"We think that commerce is not just going to be done across every country, but it's also going to be across every surface area," Shopify President Harley Finkelstein said on the third-quarter earnings call.
This newfound focus on social commerce is likely fueled by a rise in mobile shopping. Shopify said that 72% of the $2.9 billion in recent Black Friday sales generated by sellers were through mobile, up from 67% last year. Overall, the selling event was up 21% from 2020, though it was eclipsed by the 75% growth the year prior – another indication that e-commerce is slowing down from its breakneck pace during the early stages of the pandemic.
Like Shopify, BigCommerce is targeting social commerce as an emerging sales channel for sellers. It acquired a company called Feedonomics in July that optimizes product listings and ads on marketplaces like Amazon, Walmart, Wish and Latin America's MercadoLibre — as well as social networks and search engines such as TikTok, Facebook, Instagram and Google. Feedonomics contributed around 10% of the company's total revenue in its third quarter. On top of that, it has also launched integrations with TikTok and Google this year.
Competitor Adobe offers merchants similar social media extensions through its Marketplace app store. In addition, it already provides a popular set of collaborative photo and video editing tools including Photoshop and Frame.io (which it acquired in July) to online content creators. On its fiscal year fourth-quarter earnings call, management said that the creator economy had led to 100 million small businesses joining social media, a trend that had been a "significant contributor" to the cloud company's success.
Adobe reported that revenue in its Digital Experience segment, which contains its Magento e-commerce platform, was $1.01 billion, a 23% jump year-over-year. Subscription revenue for the segment grew 27% to $886 million. Overall, the company said its content and commerce businesses have a $49 billion total addressable market.
"Today, there are seemingly unlimited number of social platforms and ways to engage with ones' desired audience," chairman and CEO Shantanu Narayen noted on the company's latest earnings call. "The ease with which you can share, promote and monetize content, products and services, has enabled a whole new level of connection and commerce."
Fulfillment
Another pressing issue for e-commerce software firms is the ongoing disruption to retail supply chains triggered by the pandemic.
To help sellers manage inventory, Shopify in 2019 began work on a five-year project to build a $1 billion fulfillment network – a move that puts it in direct competition with Amazon. By October of last year, Shopify told The Wall Street Journal that a rise in merchant onboarding had increased fulfillment volume by two-and-a-half times sequentially in the second quarter. 
More recently, it added new features such as product bundling, regional tax settings and tracking inbound transfer shipments of inventory. It has also upped its educational efforts for sellers with webinars, blog posts, merchant newsletters and events dedicated to managing fulfillment.
Instead of pouring investment into a native fulfillment network, BigCommerce has opted to partner with other marketplaces to help sellers manage inventory. In July, it announced  an integration with Amazon Multi-Channel Fulfillment (MCF) that allowed U.S. merchants to fulfill their orders using Amazon's services whether they sell on Amazon or not. That same month, it revealed a similar pact with MercadoLibre to boost cross-border sales into Latin America.
Other players
Beyond industry leaders, there are also a host of other companies that provide e-commerce service tools. They include cloud giant Salesforce and website building platform Wix. Both continue to witness growth in their e-commerce software-as-a-service businesses, signalling that competition for sellers of all sizes remains fervent in the industry.
Salesforce revealed on its earnings call that revenue from its commerce and marketing clouds grew 25% year over year in the third quarter. The company now has 40,000 retail customers including Ralph Lauren, Puma, Crocs and LVMH. In addition, global digital sales powered by Salesforce Commerce Cloud grew 4% percent year-over-year on Thanksgiving, 7% on Black Friday and 9% on Cyber Monday. Though it did not break out sales for its commerce business, total third-quarter revenue grew 27% year over year to $6.86 billion.
Finally, Wix also continues to make gains in its commerce business, which spans everything from checkout to scheduling and event ticketing features. Its business solutions segment, including everything from digital stores to hotel bookings to food delivery orders, was up 55% to $79.5 million. It added that its e-commerce sales increased 47% year-over-year, though it did not provide a sales number.
Despite fluctuations caused by the pandemic, most software providers are banking on online shopping becoming a mainstay for retailers. As Adobe summed up in its latest earnings call: "It's clear that digital is a requirement to conducting business today."