SmileDirectClub's IPO filing highlights promises, pitfalls for DTC health care industry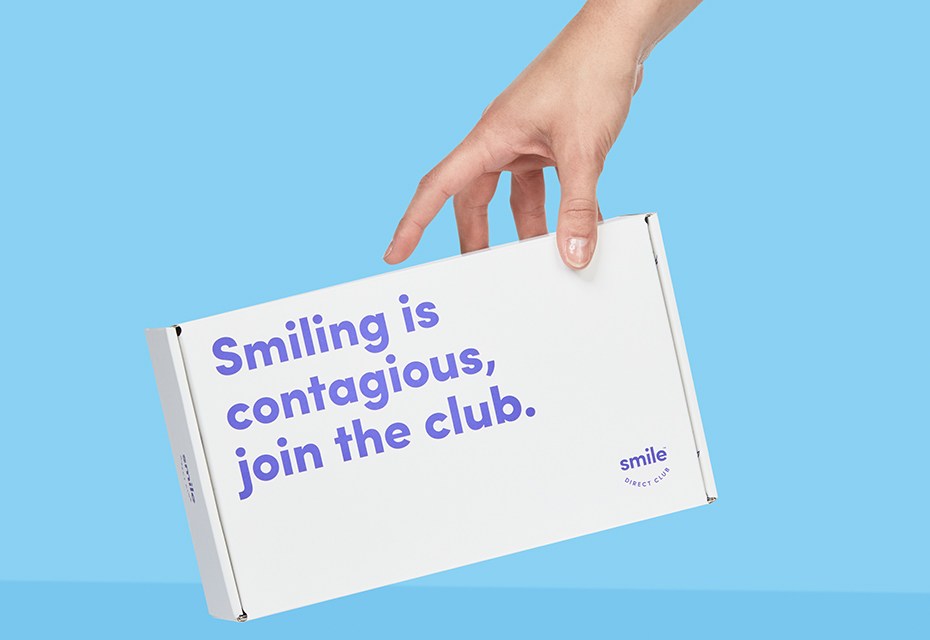 SmileDirectClub will soon be one of the few companies that started as an online-only, direct-to-consumer startup to make it to the public markets, setting the bar for what it will take for other DTC companies, particularly in the health care industry, to go public.
On Friday, SmileDirectClub — which sells teeth alignment kits direct-to-consumer — made its confidential IPO filing public, revealing that the company generated $423 million in revenue in 2018, with a net loss of $74.8 million. The year before, it brought in $146 million in revenue on a net loss of $32.8 million.
SmileDirectClub's IPO comes at a critical time for telemedicine companies, as companies like Hubble, Hims and Ro have raised hundreds of millions in venture capital money, putting more pressure on them to go public one day as well. How SmileDirectClub performs on the public market will give competitors indication as to how much investors are willing to tolerate these companies' high customer acquisition costs, as well as just how much partnership with legacy retailers can do to help these companies achieve consistent revenue growth and profitability.
If SmileDirectClub has a successful run on the public market — and there's no corresponding legislative push to create greater restrictions over how these telemedicine companies talk to and acquire new customers — it could set the tone for other DTC health care brands to go public sooner rather than later.
In many ways, SmileDirectClub has followed a similar path to members of the first generation of DTC startups, like Warby Parker and Casper. While these brands were able to acquire their first customers via Facebook or Instagram ads, they've found that they have had to open up their own physical retail spaces, as well as strike partnerships with larger retailers in order to reach a wider customer base. In SmileDirectClub's case its struck partnerships with CVS and Walgreens to speed up its physical retail expansion by opening its own shops, called SmileShops, within their stores. SmileDirectClub has now opened over 300 SmileShops, including those located within CVS and Walgreens.
SmileDirectClub does have one big advantage in that the incumbent retailers in its industry, health care, are increasingly looking to add more services to their rosters, which means there's an opening for DTC companies to secure space in their stores if they can prove that their services will encourage customers to spend more time in a CVS or Walgreens.
"The premise and the promise of this whole [DTC health care space] is that it's a huge industry, there's a lot of repeat purchases, and so there is a huge lifetime value promise," said Richie Siegel, founder of retail consulting firm Loose Threads. "The flip side is do that, you have to build an immense amount of trust and deliver on that trust consistently over, over, and over again."
SmileDirectClub launched in 2014 and opened its first SmileShop in 2016. It's been able to build a much larger footprint than other DTC companies — Warby Parker, for example, just recently hit more than 100 stores —  because it doesn't have to carry many products in stores.
Customers can go to a SmileDirectClub store to receive a 3D scan of their teeth, which one of the orthodontists who works with SmileDirectClub then uses to decide if a customer is a candidate for aligners, and what their treatment plan should look like. SmileDirectClub then sends customers their aligners in the mail. SmileDirectClub does sell ancillary products, like teeth whitening kits, in its stores.
"Having SmileShops helps us build personal relationships with our customers in a branded environment and helps with credibility," SmileDirectClub co-founder Alex Fenkell told Modern Retail earlier this year. "It gives them the opportunity to ask questions and get answers in real time."
SmileDirectClub will be able to speed up its physical retail expansion even more thanks to a partnership it announced with CVS in April. The two companies announced plans to have 1,000 SmileShops up and running within CVS stores in two years. It's also testing SmileShops within select Walgreens stores. In its IPO filing, SmileDirectClub said it's also exploring other partnerships with domestic and international retailers (SmileDirectClub also currently operates in Canada, Australia, and the U.K., in addition to the U.S.).
The CVS partnership is meant to reassure investors as SmileDirectClub looks to raise $100 million in the lead up to its IPO that it can continue to acquire more customers for years to come (SmileDirectClub signed a five-year-deal with CVS). But, a partnership with a legacy retailer might not be enough if SmileDirectClub runs into regulatory trouble.
The American Association of Orthodontists has filed complaints in 36 states against SmileDirectClub, taking issue with the fact that SmileDirectClub does not require customers to consult with an orthodontist in-person before receiving aligners, claiming that it creates unnecessary medical risks. SmileDirectClub, in its IPO filing, calls out the fact that "a number of dental and orthodontic professionals believe that clear aligners are appropriate for only a limited percentage of their patients" as a potential risk.
"Our ability to conduct business in each state is dependent, in part, upon that particular state's treatment of remote healthcare and that state dental board's regulation of the practice of dentistry, each which are subject to changing political, regulatory, and other influences," the filing states. It's a challenge that other DTC health care companies like Hims have faced, which has responded by hiring a number of marketing and public affairs executives from Lyft, who previously had experience in lobbying state governments.
Another big unanswered question is how SmileDirectClub will be able to bring down its customer acquisition costs. SmileDirectClub's IPO will give other DTC brands looking to go public some insight as to just how much the public markets are willing to tolerate high customer acquisition costs. SmileDirectClub said it spent $213 million on marketing and selling expenses in 2018, compared to $81.9 million in 2017.
"Early stage brand building can be expensive and the benefits of which will often accrue later in the game through increased loyalty and customer lifetime value," Dipanjan Chatterjee, vice president and principal analyst at Forrester Research said in an email. He added that as DTC companies like SmileDirectClub start to move beyond performance marketing and invest in channels like TV and out-of-home — which SmileDirectClub has — it adds to their marketing budgets.
But, SmileDirectClub does have an advantage that DTC companies in other industries don't in that it can keep prices for customers low, in spite of its high marketing costs, by striking deals with insurance companies. Aetna and United Health now both cover SmileDirectClub's services for customers. It's a path that other DTC health care companies will likely try to replicate, or, create their own insurance offering to create a new revenue stream, as toothbrush brand Quip recently did.
"Being able to allocate some those costs to insurance I think is hugely interesting," Siegel said.